With over 500 million daily active users, Instagram provides an incredible platform for builders and remodelers to connect with both potential and current customers. Unfortunately, it is often overlooked in favor of Facebook or Twitter because many are unaware of all of the advantages. In this blog, we are going to take a look at all of the amazing benefits of using Instagram for your business and why it should be implemented into your marketing strategy.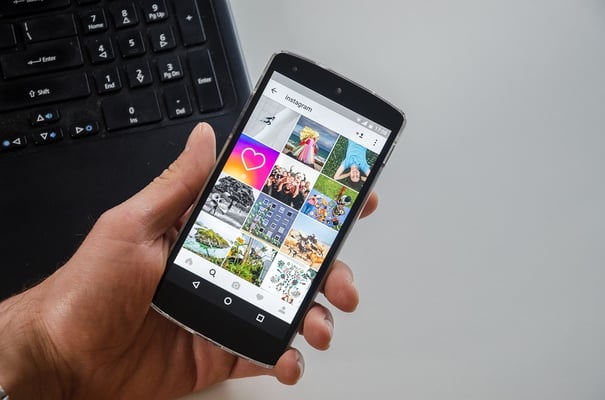 Connect with Potential Customers
Each day millions of people spend time scrolling through their Instagram feeds to see all of the new images and videos posted by users from around the world. They are liking, commenting, and sharing media more frequently on Instagram than on any other social media platform. With such a high level of engagement, you have the ability to connect with a multitude of users that could potentially become customers.
Using specific hashtags for your Instagram posts can also make your business more accessible to particular audiences. Users can find your business by using the Explore and Search tabs. If you are new to using Instagram, you can locate the Explore and Search tabs by selecting the magnifying glass icon located on the bottom menu. You can also use these tabs to see what is trending and what followers are liking to help guide your own posts.
Showcase Your Work
For a home builder or remodeler, Instagram is ideal because it provides a place to truly showcase your work. Did you just finish construction on a new home? Show it off by posting a slide show that provides a tour for potential customers. Did your team complete an amazing kitchen remodel that deserves to be seen? Proudly display your project by posting photos of all of the gorgeous features or post before and after photos so that your audience can see what your team can do to transform their own homes. Posting on Instagram not only shows off the work that your team has completed, but encourages customers to participate in sharing their own results and tagging your business. People engage better with visuals than with words, so why not take advantage of this incredible visual platform?
High Visibility of Your Posts
With Instagram, there is not an algorithm that selectively showcases posts, so all of your posts will appear in the feeds of all of your followers. Having such high visibility of your posts is important because it encourages engagement. Engagement can help to drive sales, so having high visibility is key.
Using relevant hashtags can also help to boost the exposure of your posts to new users. These users may be unfamiliar with your brand and services, but Instagram gives them the chance to view, like, and comment on your posts showcasing your work. Some of these new users may start to follow your business as a result.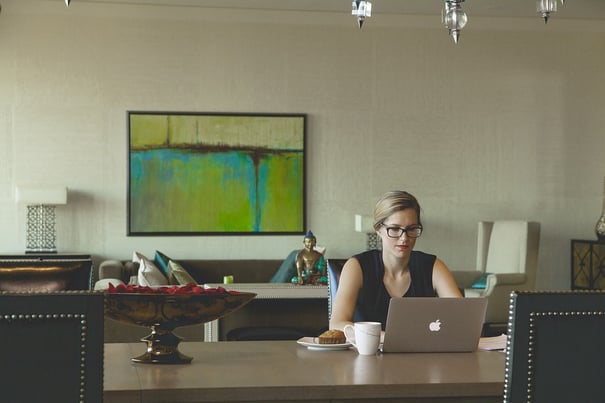 Drive Traffic to Your Site
We all want to drive more traffic to our websites and Instagram can certainly help with that. Check out these helpful tips to help you drive more traffic to your website from Instagram:
- Add a link to your website in your bio. While you can't add active hyperlinks to each of your posts, adding the link to your site in your bio can drive lots of traffic. Additionally, using a specific landing page from your website as the link in your bio can help you to capitalize on individuals coming from Instagram.
- Mention your website in your post comments to get users to visit.
- Use Calls-to-Action (CTA's) in your post comments to generate additional traffic.
Limited Competition
While Instagram is one of the most popular social media platforms, the amount of local businesses using Instagram is still very limited. Unlike Facebook and other social media platforms, Instagram offers you an incredible opportunity to get your business noticed without having to worry so much about competition.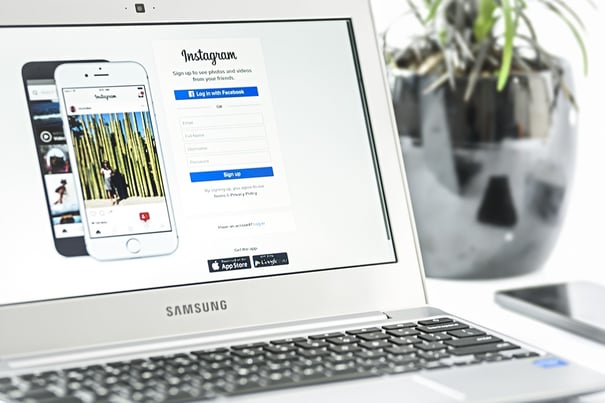 Start a Business Account
Instagram offers business accounts which provide all of the information that you need to make informative decisions about scheduling posts for high engagement. With a business account, you can determine:
- The posts that received the most likes, comments, and share
- The time of day that is best to post
- Demographics of your followers
- The amount of time users spend on Instagram in a day
Create Eye-Catching Ads
Like Facebook, Instagram allows you to create ads that target specific locations, demographics, behaviors, and interests. You can also choose from photo ads, video ads, carousel ads, and stories ads to make your ads more appealing to your followers.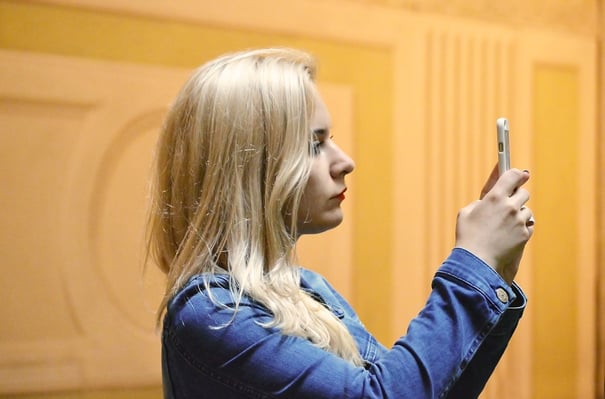 With Instagram growing at such a rapid rate, it is quickly becoming a powerful tool for businesses to connect with potential customers. If your home building or remodeling business is not using it, chances are you will be in the near future. With so many benefits, why wouldn't you want to take advantage of using Instagram?