According to a study conducted by 3M Corporation, 90% of information transmitted to the brain is visual, and visuals are processed 60,000 times faster in the brain than that of text.
As a home builder or design-build remodeler, your body of work is best showcased through the use of digital media. Professional photography and videography is the fastest, most reliable way to demonstrate the quality of work your company provides. Without professional evidence of your work, how will your potential customers know what you are capable of? As home builders and remodelers, you must excite the feelings of your potential customers, and the best way to do that is through stunning visual representation in your website content marketing.
Stand Out From Your Competition
In the majority of the country, competition is stiff. Markets are becoming more and more saturated, and the need to demonstrate high-quality visuals of your portfolio is more important than ever. According to recent studies, over 92% of customers research the portfolio's of home builders/remodelers online before making a decision to contact them. If they are met with unprofessional, dark photos, it stands to reason you will lose that potential customer to another home builder, or remodeling company in town who recognizes the power of professional photography and can appropriately demonstrate their (or their home's) capabilities.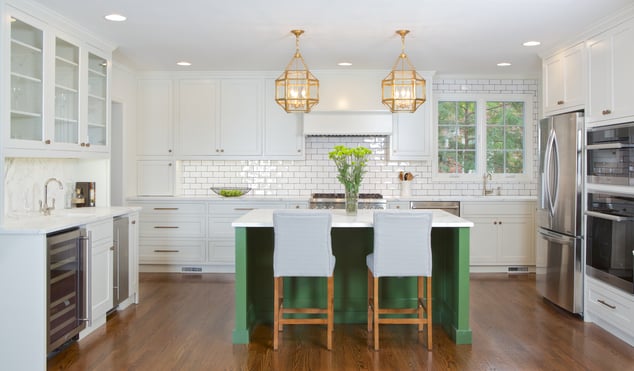 The Power of Visual Marketing
Photos of your craft are often the first thing a potential customer will see. Whether they are researching on Zillow, a realtors website, Houzz, or have been directed to your website via an organic search, first impressions can make or break your company's credibility and reputation. According to a study conducted by the Stanford Persuasive Technology Lab, 46.1% of people say that a website's design is the number one criterion for discerning the credibility of the company. Often, if customers do not see a credible, clean website, they will associate your body of work with those same characteristics and simply move onto the next search result. For home builders, take a look at this great article highlighting the importances of professional photography: 'Back Away from the iPhone and Hire a Photographer'. For remodelers, take a look at this article highlighting a homeowners reliance on digital media, 'How Homeowners Choose a Remodeling Company".
Higher Quality Photos = Higher Engagement
If you are a home builder, you have taken painstaking efforts to ensure that your communities were built with every detail in mind. If you are a remodeler, your photos must reflect the delicate craftsmanship of your company's skilled professionals. While iPhone photos work great for behind-the-scenes documentation or social media posts, they do not work for your website or your company's related sales platforms. Without the visual representation of your commitment, potential customers will not see your company in a credible light. At the end of the day, credibility is key. The fastest way to create credibility? Simply show off your work in the proper way. If the visual representation of your work does not properly reflect the hard work you put in, you cannot expect the customer to sign on the dotted line.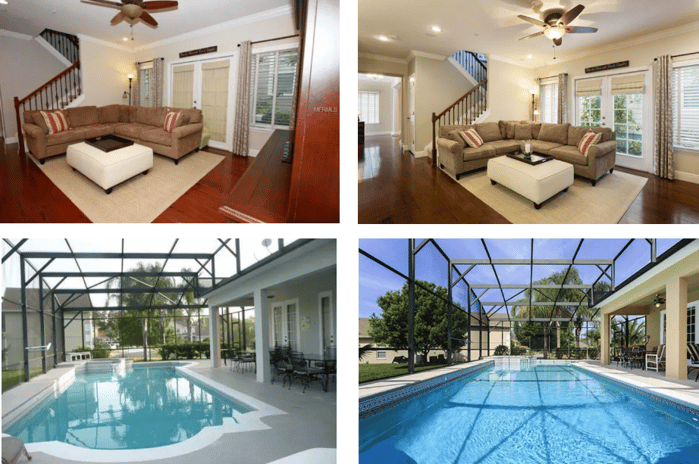 https://harrylimphotoblog.com/2015/03/12/after-nearly-8-months-photos-help-sell-home-in-8-days/
These photos, taken by Harry Lim, demonstrate the power of professional photography.
Hire a Professional
In order to market your body of work properly, you must appeal to a potential customer's five senses. You must remember, this is a life changing decision you are expecting to influence. Buyers and/or remodeling clients are often emotional, not rational. It is imperative to hire a professional photographer, trained to capture the five senses in a way only a professional can.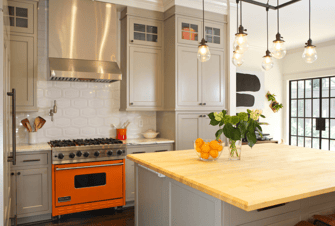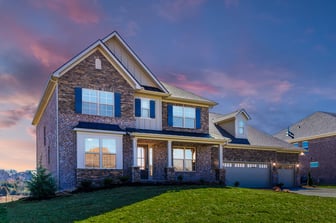 Simple Tips to Increase Photo Quality
Lighting, camera angles, and staging all play equally important roles in selling a home, or convincing a customer to undertake a huge remodeling project.
Lighting
Are your photos dark or grainy? Do they showcase the natural light in the home/project? Are there any glares, or sunspots that would distract the customer? Ensure the space is properly lit, highlighting the different materials, finishes, or flooring. Exterior shots should be properly lit. Avoid taking shots after a rainstorm or with low light.
Angles
Are your photos properly angled? A crooked photo or photos that include extraneous items like garbage cans, construction materials, or landscaping materials will turn a potential customer off. If you do have to include the aforementioned items due to extenuating circumstances, ensure you take the time to properly remove them before posting them online.
Staging
Is your home/finished project properly staged? Does the decor increase the aesthetic of the home? Or is it distracting? Does it advance the thought process of the buyer? If not, it may be time to rethink your company's staging strategy. There are several companies who will digitally enhance your space with furniture, and other traditional elements. Take a look at sites like Box Brownie or Visual Stager for more information on digital staging.
While professional photography is an added expense, it is nothing compared to the increase in qualified leads, referrals, and happy clients you will gain.