You rely on your home remodeling website to help you find prospects for your remodeling business, turn them into leads, qualify them as candidates, and eventually turn them into clients. (So, ideally, your website should be a lead generation tool.) But how does that happen? What is it about your remodeling website that will attract prospects and make them stick around — and eventually turn into customers?
You need a website with high quality content that is tailored specifically to your target audience. You need to predict exactly the content your audience wants to see so they will view you as a helpful resource and come to you first when it is time for their next remodeling project.
Let's look briefly at the Four I's your remodeler website content should have if you want it to do a better job of attracting your audience and generating leads with your home builder marketing plan: Images, Ideas, Insights, and Information.
Images (and Videos)

The images you use on your website are the first impression visitors have. Homeowners are very visual. They want to see the kind of quality they can expect from your company. You may have the best craftsmen in town and do wonderful work; you may have glowing testimonials from delighted customers. But if the images on your home remodeling website are dark, out of focus, or simply don't show off your work properly, many visitors will never make it past the home page.
Also consider using video marketing to capture your audience's attention even more. Video marketing is the next big thing. Don't let your remodeling company fall behind.
Our comprehensive SEO page has info on how to optimize your images for web to have them improve your rankings, and — of course — improve the user experience for your audience. Also, consider these simple tips to get the highest quality, user-focused photos and further understand the impact of visual marketing.
Ideas
In the early stages of remodeling planning, homeowners are looking for ideas. They may not be clear on what they want. They may not be happy with their current home, but they aren't sure about their options for making it better. Your website can be a great place for them to envision the possibilities. If they can see what others have done, it may give them ideas. That's one reason why "Before–and–After" pictures and stories are so powerful. Your remodeling website can offer ideas that they may not yet have considered.
In practice, this is why it is good to include lots of relevant images on your home remodeling website pages. For example, your Kitchen Remodeling page should be loaded with great, diverse images of your kitchen remodels. But remember to optimize these images, or else they will have the reverse effect on your audience's user experience and your website ranking.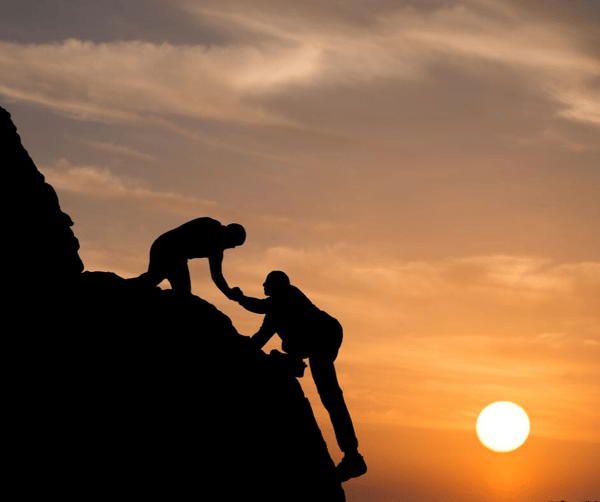 Insights
Your website (and your blog in particular) should offer visitors insights into the remodeling process. For a lot of homeowners, the entire remodeling process is uncharted territory. They may not know where to begin. You can explain the process, caution them against pitfalls, and provide tips that can make them successful. It sets you up as a trusted expert (you're not selling, you're helping them to become comfortable with the process), which enhances your credibility.
Why is that important? Trust is a huge factor for homeowners in deciding which contractor to select. People prefer doing business with businesses that they trust. This is why content heavy remodeling websites do better. If you're not sure where to get started, check out this list of 8 Ideas for Your Next Home Builder Blog Post.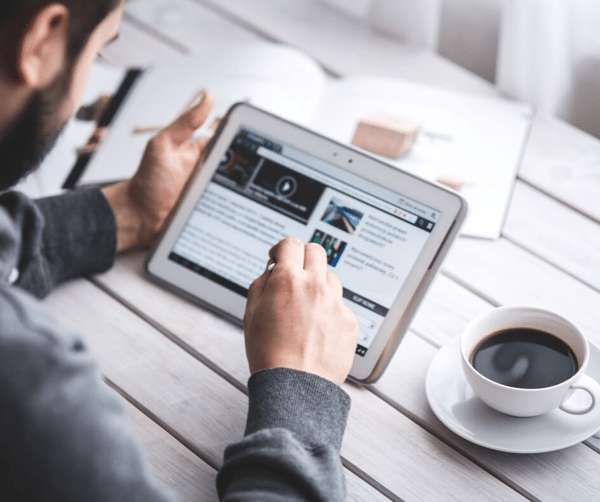 Information
While you can cover basic information on your website, you can create links to additional information that goes into more detail. This actually serves two purposes. First, it provides valuable information to your prospects. Again, it cements your reputation as an expert. But it also benefits you. An informed client is much easier to deal with than someone who has no idea about what he or she is getting into. But passing on more detailed information also serves an important second marketing purpose: it helps you to qualify your prospects and leads.
Someone who downloads a white paper or a special report or an eBook about a specific remodeling topic has essentially indicated to you that he or she is genuinely interested. And because they provide you with contact information (usually a name and an email address), you have a way to contact them and learn how serious they are about remodeling. This isn't a "cold call." They've reached out to you requesting information — and that allows you to follow up!
We know, lots of content can be overwhelming. That's why it's essential to have a content marketing strategy with topic clusters in place from the get-go.
Understand Your Buyer Personas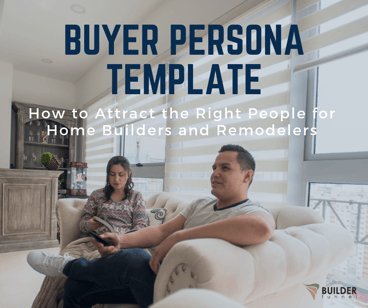 Now that you know how to cater your content to what your audience wants, take a step back and think of who your audience is. You could have amazing, optimized website content, but if it's not what your ideal customers are looking for, it's all for not. This is why it is essential to use buyer personas in your contractor marketing plan.
Buyer personas are semi-fictional representations of the ideal customers for your remodeling business. Think: who is the perfect customer? Write down their typical traits, demographics, goals, and pain points.
Creating buyer personas may sound complicated — it's not! In fact, we have a buyer persona template for remodelers to help you get started.
Once you have your buyer personas, you can sculpt your home builder website content with these people in mind and make the perfect experience to get visitors who are similar to your personas interested and turn them into leads.
Content marketing for remodelers is all about reaching the right people with the right message — and providing them with what they need to see if you are a good fit for one another. And what prospects need are: images, ideas, insights, and additional information. By making that available to them, you can move them from prospects to leads, qualified leads, and eventually customers.