You may think analytics and measuring data is overwhelming, and as a home builder, you may even shy away from looking at the marketing numbers. However, the data tells a story of how you can generate more leads. Let's take a look at a few common inbound marketing strategies, how you can measure them, and how to create better plans in the future based on the data.
Blogs
Blogs are relevant because they bring traffic to your website through organic search which helps you rank higher in Google, but for this method to be successful, you need to be writing about the content your viewers want to read about. This is where your metrics come in. By regularly viewing your blog posts analytics, you can see which blogs are performing well and which you may need to revamp.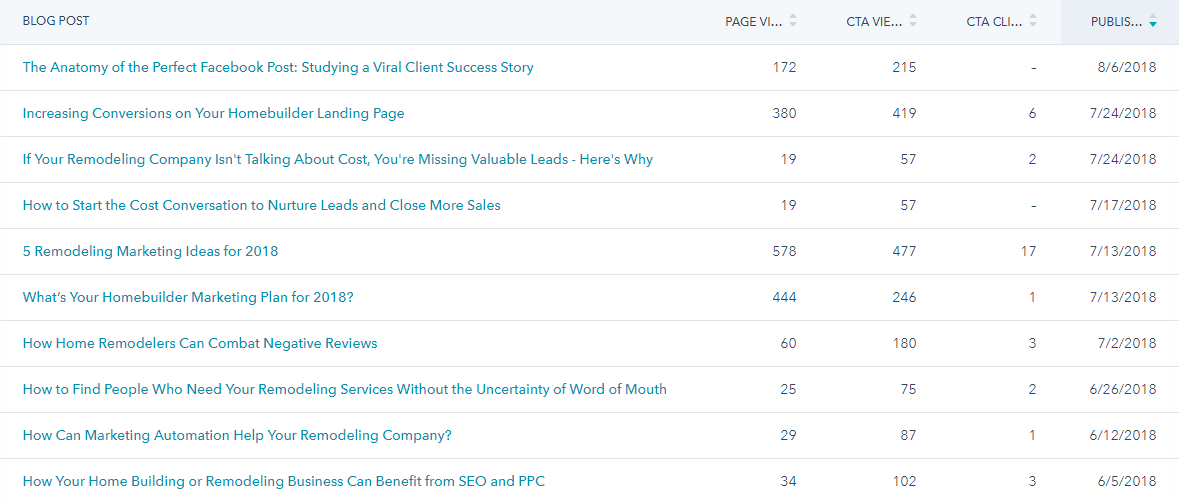 Views and CTA Clicks
The two metrics you should be looking at for your blogs is the number of views, and the number of Call to Action (CTA) clicks. A CTA is an action you want viewers to take after reading your content. This could be filling out a form for a premium content offer or scheduling a consultation with your business.
The number of views is vital to understand if your content is valuable to your target audience. If a post has low views compared to your other content, think about how you can make it more appealing and helpful to your audience. If your blog has high views, consider writing similar content to engage visitors.
CTA clicks are crucial to the success of your inbound blog content. Not only do you want people to visit your site and perceive you as a thought leader, but you want them to delve deeper into your site and get curious about your services, and CTAs do just that. If a CTA has a high click-through rate, consider using it with other relevant content. If it has a low click-through rate consider creating a new CTA or replacing it with a more relevant offer.
Quick Tip: If your Blog has a high number of views and a low CTA click-through rate, you're missing opportunities. Consider adding a simple text CTA toward the top of the post or changing your CTA altogether.
Social Media
Social media can be more challenging to measure and is widely used as a tool to increase brand awareness for home builders. Often times social media is overlooked because it doesn't produce the number of leads it should for the time you spend, however, social media is essential for brand awareness, search engine optimization, connecting with your audience and much more. So, what should you analyze on your social media posts?
Engagement, Post Reach, and Clicks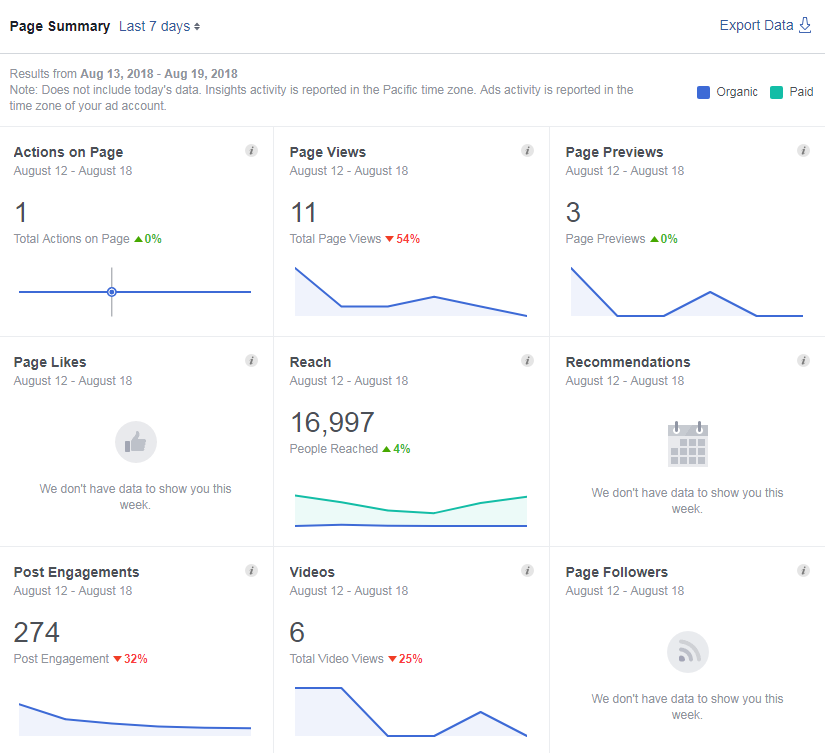 Engagement is anytime someone interacts with your brand on social media. It can be something as simple as a "like" to something more engaging such as a comment on a post. This metric is important because the more engaged your followers are, the more likely they will see your posts and continue to have your brand top of mind. A more engaged audience can also help boost your Google ranking by increasing your credibility.
Similar to engagement, reach is crucial to your social media strategy because it lets you know how many people saw your message. In this instance, bigger is better and the more people you reach, the better your chances of gaining brand awareness, leads, and customers.
Clicks indicate the number of times a link was clicked in your post, showcasing the number of people who followed the link to an outside web page. This is important as you share information and blogs from your website to your social media pages and helps you see the value of your social media. Like we said before, most of social media is about brand awareness and creating a relationship with consumers. However, clicks can be followed to your website and given credit for your new leads.
Quick Tip: Use a baseline number for your social media performance and compare the numbers on a consistent basis such as weekly, biweekly or monthly. Boost posts that do well and try to recreate any well-received posts in future social media posts.
Emails
Emails help consumers remember that your brand exists. It's easy for consumers to get distracted by the millions of marketing messages they see every day, which is why it's essential to have an email strategy.


Open Rates, Unsubscribes and Click-through Rates.
When you send emails to your list, the open rate is the percentage of people who actually open the email. Within the open rate, it's also important to look at those who read the email and those who only skimmed the email. This lets you know how exciting and engaging your content is in the email. If you have a high open rate, but most people only skimmed your content, you may want to include a more eye-catching photo or intriguing headline.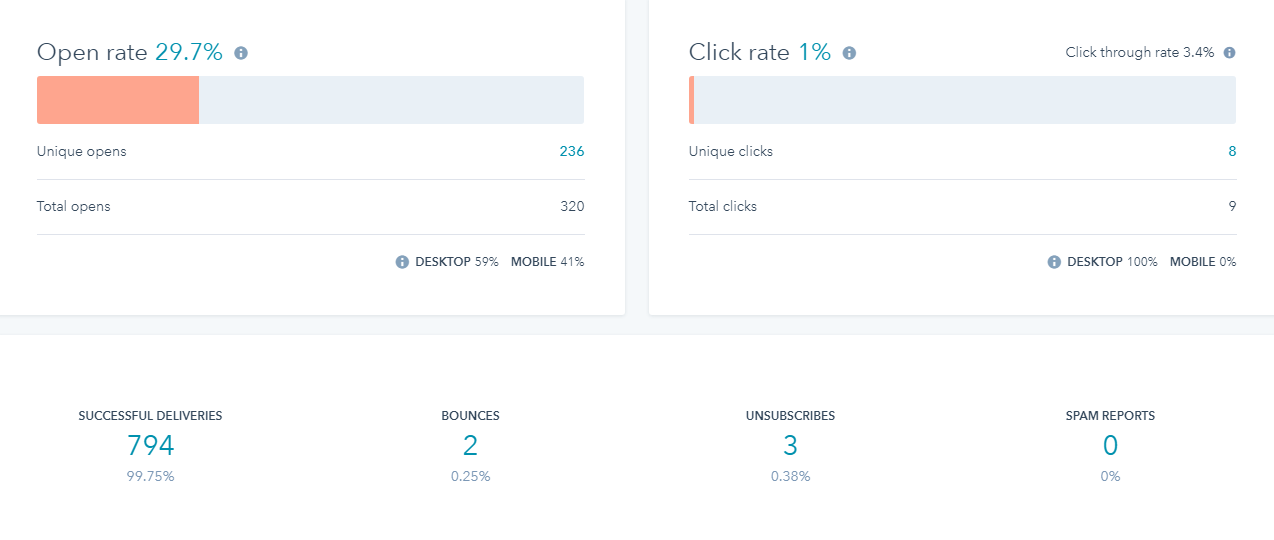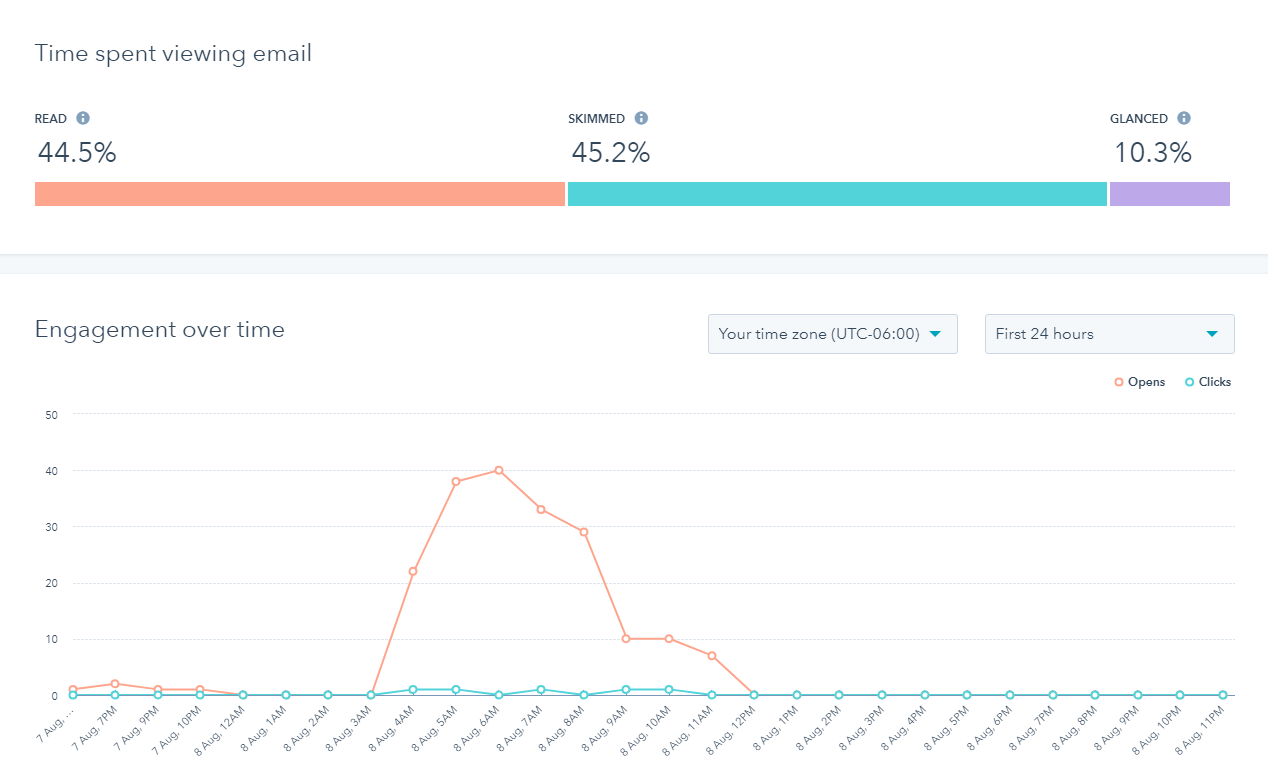 Unsubscribes are the number of people who unsubscribe to your email list from the email you sent. If an email has an unusually high amount of unsubscribes, you may want to take a look at the content and try to understand where you missed the mark. Also, consider looking at your email send rate. Have you sent too many emails to your list? Have you become a nuisance in consumers' inboxes?
Similar to social media, the click-through rate is critical to monitor on your emails to see the interest of your audience and determine what makes them click through to your site or your offers. If you're lucky enough to have a heat map, it's an easy process that gives you a lot of insights.
Quick Tip: The perfect email is one that gets a high open rate and a high click-through rate, but they can't all be perfect. If you have a high open rate but low click-through rate consider adding more options to click or changing up your CTAs. If you have a high click-through rate but low open rate, you probably need a more engaging subject line.
Measuring your content can be time-consuming, but analytics are imperative to your marketing and business success. You may find that your company is too busy to juggle all the tasks it takes for a successful marketing plan and that's okay. Our clients were in the same boat before they took a look at our services. Whether you need help with social media or want an all-encompassing marketing plan, Builder Funnel can help your company reach its marketing goals. Click here to book a quick call and get all your marketing questions answered.