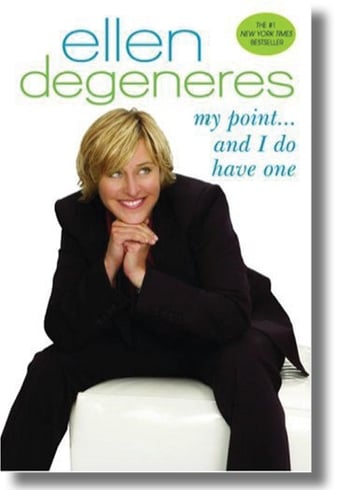 A few years ago, comedienne and TV host Ellen DeGeneres had a best-selling book with the title, "My Point . . . and I Do Have One" that rambled on (rather hilariously) about a bunch of unrelated topics. At the same time, comedian Jerry Seinfeld was on top of the TV world with his brilliant "show about nothing." Funny people, it would seem, can make tons of money without making a point.
That approach doesn't work so well for home builders. And it really doesn't work when your blog (which is supposed to drive business) doesn't have some kind of purpose. So what is the point of a home building blog?
Get Prospects to Look at You
Almost every prospective homeowner begins his or her search for the perfect home online. How can you get them to look at what you have to offer? The more information you have on your website that addresses a home buyer's concerns, the more likely that prospect is to end up on your page. A blog with fresh, regular, good content will pull prospective buyers to your site.
Establish Yourself as an Expert
You deal with home building day in and day out. You know this stuff. Homeowners, on the other hand, generally don't have a lot of experience. What they do have is a lot of questions. When you address those questions in your blog—in a way they can understand—you establish yourself as a trusted expert. You build a bit of a bond with prospects. It's not a guarantee that they will end up using you, but if you put their minds at ease and answer their questions, there's a much better chance you'll end up on the shortlist of builders they're considering.
Get Potential Buyers to Interact with You
The point of a blog isn't just to pass on information. You also want to get prospects to interact with you. The more back-and-forth you have with prospects, the better chance you have to win them as clients. Your blog can (and should) include calls to action. I'm talking about asking readers to download a free e-book, take a virtual tour on your site or read other posts on your blog that can help them with their questions. You may want to offer a free 10-minute consultation in which they actually talk to someone in your office to get general information about ideas, budgets, general design tips and perhaps some examples of what others in their situation are doing. It's not a sales pitch—it's designed to answer basic questions and encourage them to come back to you again later.
Every blog should have a point, a purpose. Your blog shouldn't just talk about your company; it should talk about the things your potential clients want to know. It should be an experience that makes your prospects want to come back for more information—and eventually start a working relationship with you.
Photo from Amazon.com