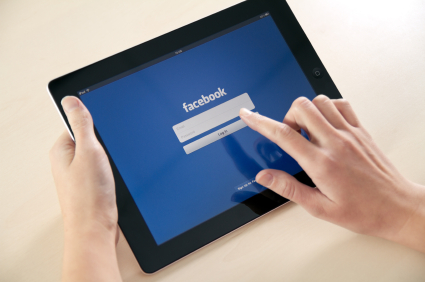 With a potential 24 percent conversion advantage thanks to Facebook marketing, it's no wonder that homebuilders are making social media a top priority! But as many real estate professionals have experienced, it can be difficult to measure or appreciate leads from online marketing. But is this the fault of online marketing itself or the result of inefficient effort? The reality is that many homebuilders engage in Facebook marketing campaigns, but often make mistakes that hinder their efforts or simply don't have a good strategy.
Successful Facebook Marketing Campaigns are Consistent Ones
When it comes to social media marketing, results aren't necessarily going to be immediate. Just like SEO, it can take some time for the hard work done by you or a marketing company to come to fruition. But even if the results aren't apparent, that's no excuse not to make regular updates.
The reality is that Facebook marketing is just like content marketing. It takes regularly curated content to build a following and get consumers involved. After all, why would a potential customer want to follow your homebuilding business on Facebook if it's not being updated? These updates grab attention and show that your company is serious about engaging consumers.
Photos Attract the Most Attention
Since the real estate industry is such a visual field, homebuilders should be uploading photos and featuring thumbnails on their Facebook news feed. According to the analytics, photos are the most engaged posts on Facebook and are most likely to be shared by consumers. In fact, photos get up to 20 times more interaction than other posts. This also gives homebuilding companies an opportunity to showcase the work that you've completed as well as any current projects you're involved with.
Just like any content marketing campaign, though, it's a mix of content that yields the best result, but photos should be a primary focus. Also be sure to mix your Facebook campaigns with your other social media marketing efforts, as a unified web presence ultimately drives more traffic and conversions.
Don't Forget a Call to Action
No matter what platform you use in social media marketing, it's critical to include a call to action in your posts, especially on Facebook. Homebuilders often get so wrapped up in exciting news and answering questions that they forget to include a CTA. As simple as it is, encouraging consumers to act increases the likelihood that they will. Whether you want them to visit your website, contact you today, or share your post with their friends, including a CTA will dramatically increase the likelihood that they'll do what you want.
As you invest in inbound marketing and begin to captivate more leads through Facebook, you'll find that your online reach will continue to grow. Because social sites like Facebook, Twitter and Pinterest have such high authority with the search engines, social media marketing inadvertently assists your SEO efforts as well. No wonder so many homebuilders choose to build a strong foundation for their web presence through social media!