Is social media really worth the time, money and effort you put into it? The short answer is yes! Even if your home building business isn't attracting the type or quantity of leads you expected from social media there are still several good reasons to keep up with it!
Metrics That Don't Always Match
#1 Low Engagement
One reason you may be doubting your social media efforts is your low post engagement. Even if you have no post engagement, it doesn't mean consumers aren't seeing your posts. Social media sites such as Facebook are often used to generate brand awareness which doesn't necessarily equate to engagement on your posts.
#2 Low Page Followers
You may also have low page followers, but that doesn't mean your content can't reach the masses. There are 100 million US Facebook users who spend an average of 55 minutes per day on the site. This means with a share or two, your content can be distributed to thousands of consumers.
#3 Low Click-Though
Low click-throughs to your website may also have you questioning your social media strategy, but that doesn't mean social media isn't getting your site more visitors. Social media creates brand recognition in consumers who may not be ready to purchase yet. As those consumers get closer to purchasing, they will remember your brand and search for it by name in search engines like Google
Why is Social Media Important?
#1 Brand Awareness
Social media creates brand awareness which can get your business more website visits and internet searches which helps your Google rank increase. Consumers also need to know your brand exists before they can ever purchase your services.
#2 Engage with Your Audience Naturally
Unlike traditional advertisements, social media is a more natural form of communication between your business and consumers. Relatable content is the key to engaging with consumers on social media.
#3 Social Media Ads
Facebook allows you to distribute highly targeted social media advertisements to the target audience that is right for your home building business. If done right, this method becomes much more affordable per lead than other forms of advertising.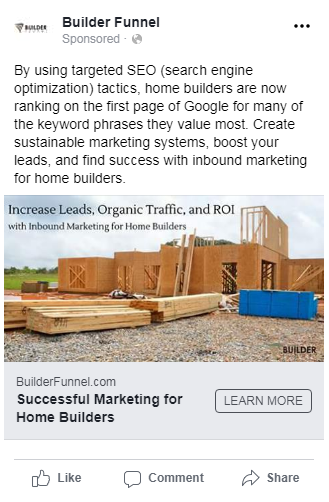 #4 Viral Opportunities
As I mentioned earlier, social media has a lot of users who spend around an hour a day on social media. One share from the right person can get your content in front of hundreds or thousands of eyes and can continue to spread through more shares. Viral content can create brand awareness, page followers, and even customers.
#5 Humanize Your Brand
Social media is an avenue to humanize your brand and show consumers your people, your passion, and your pride. Show your followers the people behind your business with employee features or include employees in photos. Relatable content is vital for humanizing your brand because people go to social media for three things:
To connect with people

(and if you're lucky your business)

To learn

about something. What can you teach your followers about your industry?

To be entertained

. Time-lapse videos, home walk-through videos, and gorgeous photos are great entertaining content.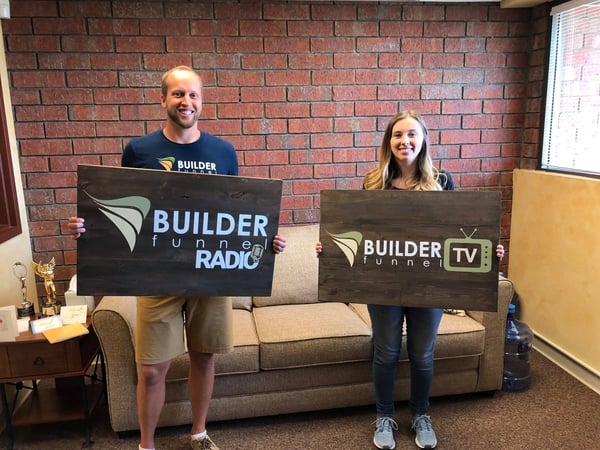 #6 SEO
Social media has a part in Search Engine Optimization for your content and website and can even
help you rank higher on Google! When your content is shared on multiple sites and locations, it tells search engines that the information is relevant and reliable.
#7 Many Tools are Free
Although you may need to pay someone to run your social media or boost your following through advertisements, social media is a free way to promote your business. Most business owners can recognize the importance of a free tool to expand their business and generate more leads. So take advantage of all social media has to offer.
Are you struggling to keep up with content on your social media? Check out our Done For You Social Media and free up some of your own time.
Or contact us today to learn about the ways we can help you get started or boost your social media.