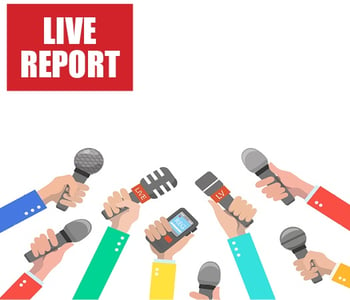 One of the great things about living in the Information Age is that there is so much information immediately available to you. If you're a remodeler, you have instant access to more "how to grow your remodeling business" content than you can shake a tape measure at.
Some of that information is more valuable than others, however. It kind of makes you think about one of the popular memes you'll find on the Web these days: "76.3 percent of all statistics on the Internet are made up!"
Just because something is on the Internet doesn't make it valid—or helpful. But if you're interested in growing your remodeling business, there is one report that really matters: the COST VS VALUE REPORT.
This annual report takes a look at the return on investment (ROI) of specific remodeling projects across the country. As a remodeler, you can reviewthe costs for comparative services nationally, within a specific region or even within a major metro area.
It also gives insight into current trends in terms of what homeowners are looking for. In addition to helping you see prices for specific remodeling projects, the report also gives you a tool to use with prospective clients. You'll be able to show them what kind of ROI various projects will give them. And because it's an independent report, you can offer more than just your opinion on what makes sense. This is unvarnished data that tells it like it is.
One of the ways this benefits you is that you become a helpful resource to clients. You can provide them useful and relevant information that they otherwise wouldn't know about or have access to.
Of course, that means having someone within your organization—or an outside source—taking the responsibility to look for resources such as this and to make sure that the information is current. And it also means spending the time to think about how to present this kind of information to your prospect in a way that matters to them.
Whether you prefer a "do-it-yourself" approach (and want some coaching) or would rather outsource this responsibility entirely to industry experts, we'd be happy to help you assess your needs and offer you a solution that best fits those needs.
Knowledge is power, and the right knowledge can really give you an edge over your competitors. Make sure you're paying attention to the information that really matters—and then passing it on to your prospects. That's one way to make sure you end up on their shortlist when it's time to select a remodeling contractor.