We launched the first-ever State of Remodeler Marketing Report last year and we want to make sure you continue to receive the most up-to-date industry knowledge to improve your remodeler marketing.
The 2020 State of Remodeler Marketing Report is here and we've pulled some of the top takeaways to help you on your way to home remodeler marketing and sales success. In the report, we saw a variety of new tactics being implemented, mistakes being made, and opportunities being missed by home remodelers from across the US and Canada.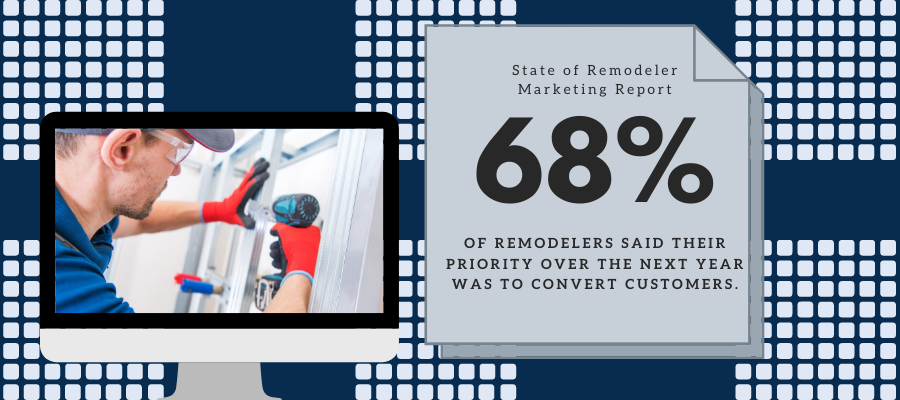 Marketing Tactics for Home Remodelers
Remodeling has bounced back as people spend more time in their homes and realize what they have isn't working for their family's needs and lifestyle. With remodelers back to work, we've pulled together some data to help continue with the current momentum of business. Currently, home remodelers are utilizing a variety of marketing tactics to generate traffic and convert leads, including social media, word of mouth, and email. While each of these tactics is important, there are also some notable tactics that aren't being utilized by all home remodelers including blogging, video, and SEO implementation.
Home remodelers surveyed in the 2020 State of Remodeler Marketing Report plan on adding a variety of new content distribution channels in the next 12 months that include the up and coming video marketing content. If you're not incorporating video in your marketing and sales efforts, now is the time to start, you don't want to be left behind when your competitors start engaging consumers with video on platforms like Facebook video, Instagram, and Youtube.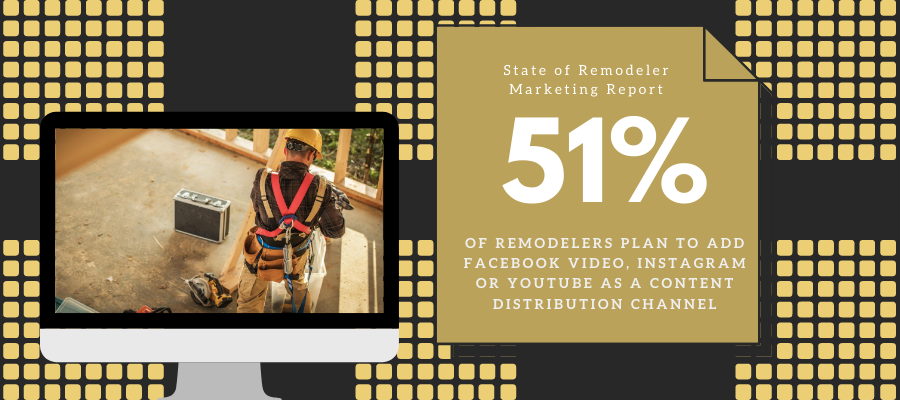 A couple of other top selected content distribution channels home builders plan to add include messaging apps like Whatsapp and Facebook Messenger, Snapchat, podcasts, and push notifications. When thinking specifically about inbound marketing projects, home remodelers' priorities include:
Marketing Opportunities Home Remodelers are Missing
Many home remodelers aren't calculating their Return on Marketing Investments (ROI). This is a huge opportunity for home remodelers to understand where their money is going and how much of that money is being returned in the form of customer purchases. If you know where your customers are coming from, it's easier to spend money on the things that bring in customers and cut back on the marketing initiatives that may not be adding enough customers in your sales funnel based on how much you're spending.
Calculating ROI is very beneficial to your overall sales and marketing efforts but how can you calculate your ROI? One of the easiest ways for home builders to calculate their ROI is with a Customer Relationship Management system (CRM), which we also saw in the report was an area home remodelers were lacking.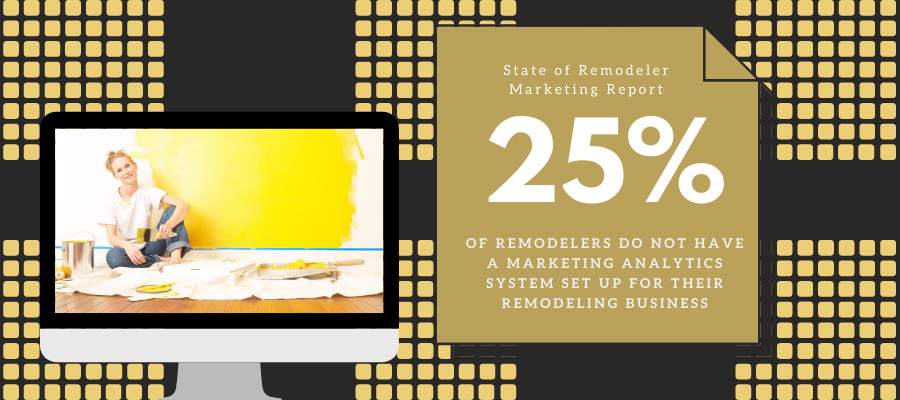 According to the 2020 State of Remodeler Marketing Report, most home remodelers have a CRM but it is underutilized. A CRM has many useful qualities that make it an opportunity for home remodelers. First, a CRM can keep track of all your leads and customers in one place and give you the knowledge on where each person is in your sales funnel.
This is helpful as you continue to nurture leads and turn them into customers, something 53% of home remodelers struggle with. The best thing you can do is get a CRM system and make it a priority by setting aside time each day or each week to ensure the information is accurate and up to date.
For more insights and resources to improve your home remodeler marketing in 2020 and 2021, download the full State of Remodeler Marketing Report, that has several stats and our expert opinion on where you should be spending your time this year.