Trying to maintain a presence on every social network would result in very little remodeling getting done. Concentrating on just one or two social networks, however, and building a good community within them is better than spreading yourself too thin across them all.
All platforms may look similar at first glance, but they have marked differences. They appeal to different age groups and are used in different ways for different purposes. Understanding these small differences can help in choosing the right social network to help with the marketing of your remodeling business.
Here are four of the best social networks for home remodelers:


Facebook
Facebook boasts over 1 billion daily active users worldwide and that number continues to grow each day. This social network allows you to create text status updates, share photos and videos, and connect your business with potential customers in your community.

You can also create ads and boost posts that are performing well on your page to reach even more users in your area. Even though Facebook has a large number of millennial users, the company has seen a significant increase in daily active users age 55 and up over the past five years. With this in mind, many remodelers are turning to Facebook to share their work and provide project details.
Major Benefits of Facebook
Increased Exposure to Potential Customers
Gather More Leads
Reach a Targeted Audience
Brand Recognition
Increase Your Traffic on Your Website
Instagram
With over 700 million daily active users, Instagram has become one of the most popular social networks worldwide. If you aren't currently using Instagram for your remodeling business, it's time to start! Instagram allows you to showcase your projects by sharing photos and providing details on the scope of work.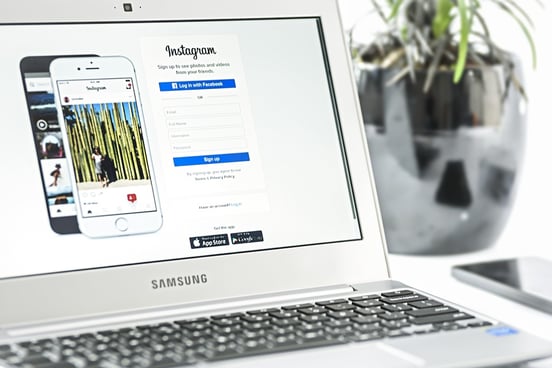 You can also use relevant hashtags that will allow users in your area to find your business through Instagram's Explore section. Instagram has the highest level of engagement across all of the social media platforms and gives you the ability to easily connect with potential customers in your service area.
Major Benefits of Instagram
Showcase Your Work
Connect with Users in Your Area Using Relevant Hashtags
High Visibility of Posts
Drive Traffic to Your Website
Limited Competition
Pinterest
The remodeling industry is well placed to generate many enticing photographs, and Pinterest is the perfect social network for showing them off. Pinterest has 175 million users worldwide and over 14 million articles Pinned to the site each day. Some new users may be confused as to how Pinterest can help attract website visitors. What they may not realize is that when an image is posted, the originating website is imprinted within it. So, when it gets Pinned, the originating website gets Pinned too. If you're a remodeler, consider posting:
Before and After Photos
Photos of Projects in Progress
Decor Ideas
Color Schemes
Landscapes
Once you get pinning, many more ideas will follow and every working day will bring new photo opportunities.
Houzz
No professional remodeling business should be without a profile on Houzz. It's a lively community of both consumers and professionals, making it an ideal platform to demonstrate remodeling expertise, build a brand, and connect with potential clients.
Having a profile on Houzz tends to be quite a long game since consumers build up their wish lists through idea books, generally collecting ideas for up to nine months before deciding on, or choosing between, professionals. Getting client reviews greatly enhances ranking and visibility. Like on any other social networking platform, professionals need to monitor their profile to answer consumer's questions in a timely manner. With over 1.5 million active home remodeling professionals, if you aren't using Houzz, you are missing out on a huge opportunity. Don't let your competitors capture leads that could be yours!
Social Media Offers Instant Analytics
It's difficult to measure ROI with social media. The most effective measurements lie in engagement, reach and impressions, and most platforms provide data on all those. The statistics are easier to understand than, say, Google Analytics, and provide demographic information such as:
Age
Financial status
Marital status
Location
Topic preferences
From this, it's a relatively simple matter to work out what's popular and provide more of the same. Some businesses struggle with social media, but as they deal with rich, visual business materials, remodelers shouldn't be among them.