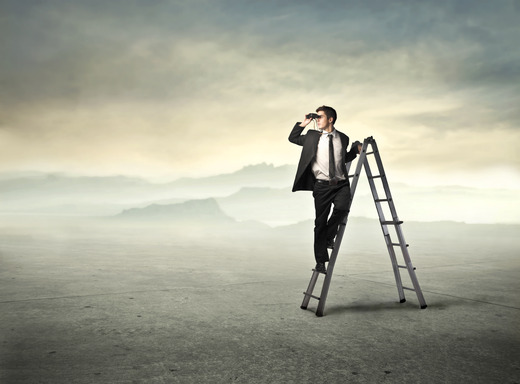 Posting content regularly is a great idea, you know that. The challenge is knowing what to post about. You can only say the same old same old so many times, and without major changes to your products or services there's really nothing new to post about, right?
Wrong! It's not really that difficult to find topics, if you know where to look. If you're tired of the constant struggle to find content marketing material, read on! We're going to show you how to do it.
Save Your Ideas
Ever had the experience where you get a brilliant idea at the oddest times—say, in the middle of the night, while driving to your office or when you're out on the town? Guaranteed you're going to forget them by the time you want to use them. Save your ideas by making a note on your smartphone or in a notebook and then transfer them onto your editorial calendar regularly. Allocate them a date and time, and add any notes or URLs you might want to include to jog your memory.
Search on Keywords
When you sit down to write a piece of content marketing, do this research on your keywords:
Choose your keyword for the post, based on the number of searches and the competition
Google your chosen keyword and take a look at what comes up.
Select "search tools" and under "More" choose first News and then Blogs, to see what's trending and what others are posting about.
Identify a time frame that works for your industry. You can choose from anytime, past hour, past 24 hours, past week, past month, past year or a custom range. A recent choice will give you the latest information, while an older choice will turn up stuff that might not have been covered in a while.
If you find the results skewed towards something irrelevant, try different phrases. For example, if you Google the full title of this post you'll get lots of results about fatigue and your health. If you shorten it to "find content topics" however you'll get more you can use.
Look for Inspiration
There's nothing wrong with getting inspiration from others in your industry. Just because you use an existing content marketing post from an established business blogger doesn't mean you're committing plagiarism. Identify industry experts you can follow to find out what they are covering, and cover the same topics with a slightly different angle. For example, this article posted in the Financial Post on Dec 18, 2013 covers the improving homebuilding market. You can use it to inform your post.
Drill Down
Far too often, marketers cover too much subject matter in a post. That results in a general piece of content marketing that doesn't really fulfill your reader's need for information.
It covers a lot of ground, but by selecting just this one point to focus on you can use it to inspire an entire post:
"Last month, groundbreaking for single-family homes, the largest segment of the market, soared 20.8% to a 727,000-unit pace, the highest level since March 2008." By drilling down into a topic like this, you can use each point as a single post.
And if you really can't come up with topics for your content marketing, use an inbound marketing agency that can help you find the right ideas to cover.