Copper Sky Renovations, a reputable design-build remodeling company in the bustling market of Atlanta, came to Builder Funnel in early 2017 with one explicit goal: to double their revenue. Our team shortly began to brainstorm how we could make the most significant impact with our content. In early 2018, we created several pieces of content aimed at answering one of the most critical questions in remodeling: "How Much Does This Cost?".
By focusing on the information stage of the buyer's journey, we were able to provide relevant, tangible information to our target audience. We were also able to reduce friction for our client. By creating content that addresses cost, we were able to proactively provide information to those whose renovation projects that may have been outside the typical budget of a renovation at Copper Sky. Cost-related content was then turned into the Cost Report - a premium content offer that is updated each February to reflect the average price of renovation costs based on the location of our client's service area. The results were astonishing.
The Challenge
Prior to working with Builder Funnel, Copper Sky Renovations relied heavily on Google pay-per-click (PPC) traffic, falling behind in the organic search rankings. Copper Sky wanted to grow their organic traffic and produce higher quality leads. While traffic was high due to ad-spend, Copper Sky Renovations was being found for keywords that were un-related to their industry, wasting large portions of the advertising budget. It was essential to begin reducing reliance on PPC traffic and turn the focus on growing organic traffic through the inbound marketing methodology. We were then able to identify a topic that was not often written about often (if at all) and capitalize on the lack of information for our target audience.
Campaign Elements
The purpose of the campaign was to increase revenue by increasing qualified leads. By focusing on a tangible question that affects the vast majority of our clients demographic, we increased leads, traffic, and raised the average conversion rate of the Copper Sky website.
The Cost Report is updated in February each year, providing annual updated figures for the audience and higher domain authority by the search engines. In addition to the elements listed below, eBlasts, newsletters, and social media platforms were used to promote the Cost Report in the "attract" stage of the inbound marketing flywheel.
Blogs
The campaign began with a series of blog posts, each discussing the average cost of four different remodeling projects: home additions, kitchens, bathrooms, and basements. By continuously updating the blogs each year - the URL's of the cost report blogs continue to increase in domain authority.

Blog views have drastically increased since we began writing about the cost of remodeling in Atlanta.


In addition to a double-digit rise in blog views, the number of organic keywords increased from 116 in June of 2017 to 314 in September of 2019, a significant factor in search engine rankings and website traffic. Amassing nearly 3,400 views, blogs associated with cost now make up 35% of total blog viewership on Copper Sky's design-build remodeling blog.


Premium Content Offer
After successfully publishing the foundational blog articles, we created the ''Cost Report", an eBook that highlights the average cost of various remodeling projects and information about the design-build remodeling process.


Landing Page
The landing page follows standard best practices: removing navigation options, using clear, concise sentences, and quickly explaining why the content is worth downloading. According to IMPACT, the average landing page converts at 2.35%. As of September 20th, 2019, the landing page converts at 23.26%.

Statistics from the landing page (all time).


Pop-Up Form
In addition to the landing page, we implemented a pop-up form on Copper Sky's website. Pop-up forms create a frictionless experience for the user. The user receives compelling content, and Copper Sky receives a conversion (lead). Pop-up forms offer a low-barrier of entry to your content and aid in lead conversion rates. As of September 20th, 2019, the pop-up form has been viewed 13,171 times. 402 users have viewed the pop-up form, and 197 have submitted the form.

Statistics from the pop-up form.


The Results
The Cost Report is a combination of a three-year dedicated campaign focusing on effective landing pages, strategically placed pop-up forms, well-written blogs, and social media posts. These collective efforts have led to an increase in rankings, brand exposure, and revenue. The overall conversion rate also increased. In total, the cost campaign has influenced a total revenue of $6.4 million.
By the end of 2018, Copper Sky Renovations was named Remodeler of the Year by the Atlanta Real Estate Forum:
"Copper Sky has had a strong year to warrant the Remodeler of the Year award. The company increased its digital marketing efforts, which resulted in increased revenue from $2.6 million in 2016 to $3.2 million in 2017, and is currently on track to hit $4.6 million by end of 2018! Even with the increased volume, Copper Sky was able to increase gross profit percentage. So, not only did they increase volume, but they were also able to gain efficiencies in production by implementing several industry-leading production processes. In addition to these improvements, Copper Sky is consistently producing high customer service marks from clients!"


Influenced Revenue
2017 Cost Report: $570,000
2018 Cost Report: $2,900,000
2019 Cost Report*: $2,800,000*
*As of September 20th, 2019



Statistics from Hubspot's Campaign Reporting tool. The Cost Report has surpassed our initial goals in most areas.



Conversion Rate
2017: 2.1%
2018: 3.1%
2019: 4.59%*
*As of September 20th, 2019


Average conversion rates have increased by double digits since 2017



Key Findings
-- The Cost Report has been downloaded 425 times

-- The Cost Report landing page is converting at 23%, 873% higher than the national average

-- The average conversion rate went from 2.16% in 2017 to 4.59% in 2019, an increase of 112%

--Copper Sky ranks on the first page of Google for over 200 keywords, including "average remodel cost"

-- Blogs associated with cost make up 35% of total blog viewership
What Did We Learn?
When marketing a service like design-build remodeling, there are plenty of avenues to explore when it comes to attracting users with your content. However, not all content resonates with your target audience. Through the execution and development of the Cost Report campaign, we've uncovered that transparency in marketing can yield astronomical results.
When it comes to remodeling your home, cost is a huge factor. Yet cost is rarely mentioned on websites, social profiles, and other digital collateral. By creating a campaign that centers around answering a question often left alone, we were able to raise brand awareness, inform potential clients about their financial obligations in the process, and increase the number of qualified leads.
The Cost Report has since been implemented with a handful of clients across the country, each successful in their own right.
[Read More: Download the Expanded Case Study]
About the Author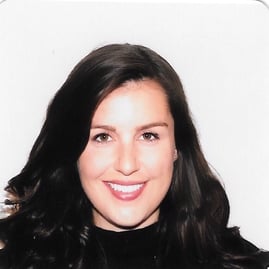 Taylor Rennick is an experienced marketing professional, specializing in digital content creation and strategy, email marketing, and website development.
Taylor is currently an Inbound Marketing Strategist at Builder Funnel, an award-winning digital marketing agency that helps dozens of builders and remodelers across the United States and Canada.
Taylor has helped several clients increase their online conversion rates, leading to double-digit revenue growth in several markets. Taylor holds an MA in Strategic Communication from Washington State University.