Social media marketing is an incredibly powerful tool. When it first rose to become a successful marketing platform about a decade ago, selling was simple. But, in the age where we have seen it all and don't fall for the same tactics, social media marketing is only effective when it rises above the noise.
In our experiences, we've seen a couple of
social media tactics
in particular that have risen above the noise to gain engagement with remodeling clients and leads.
Building Community and Value for Remodeling Clients and Their Neighbors
Nobody hates having their house remodeled more than a homeowner, right? Except maybe their neighbors – the ones who have to put up with all the sounds but don't end up with a gorgeous home at the end of it all.
Imagine small construction companies that went door to door around the neighborhood with a little Remodeling Care Package. It could include a bottle of wine "for when the project runs late" and some ear plugs "for when the project starts early". And imagine how powerful a handwritten note would be, asking for people to follow along the progress by liking their Facebook page and following the album titled "Smith Sunroom Addition".
If anyone in that neighborhood was even considering remodeling, who is the first person they will always think of? For the rest of their lives? Probably that one company that gave them free wine and kept them in the loop of the project progression. And as that remodeling company, what's a few $30 gift baskets if it gains you a single remodeling project?
Not only are you expanding the potential to gain new followers on social media to broaden your reach and brand awareness, but you are also building the opportunity to engage in a particular neighborhood. You have united neighbors who may have been considering remodeling to see other albums of projects you have completed nearby or even to inspire new home design goals among them.
Social media isn't its own realm that should be dealt with in a vacuum – it's an opportunity to connect and amplify.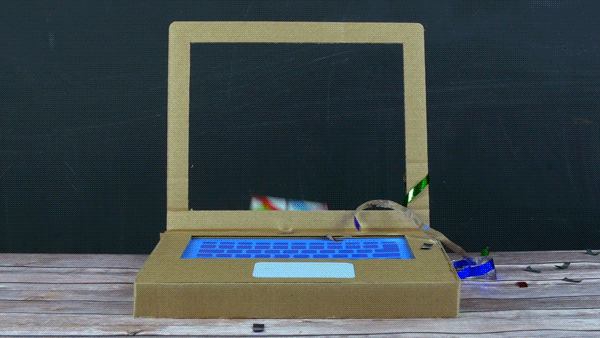 Tagging Products and Services in a Status Update to Boost Conversion
Thanks largely in part to YouTube "How To" videos and the insane popularity of Pinterest, almost anyone can be a makeup artist, hair stylist, or chef (within reason). We've also all seen the hilarious Pinterest fails and probably the vast majority of us fall on that side.
But if you are a retailer, imagine the great marketing tactics involved in selling your products online since the advent of these how-to's. Now everyone wants to design the perfect living room with trendy patterns, materials, and furniture, for example.
As a social media contractor, this is the perfect opportunity to join forces with furniture sources you work with regularly to co-promote your design and their products. This opens the door to tagging their products in your Pinterest pins and Facebook posts, for example, which would encourage them to share your new design with all of their followers.
The new Facebook update allows products to be tagged from your website directly into a status update. In other words, you can directly link your remodeling or interior design services in a Facebook post. So, with the ease of one click, a Facebook user could see a beautiful room that you recently remodeled and click directly through to your Design Consultation Schedule to book an appointment with you.
Again, we're seeing social media connect people to a need (creative ways to use interior design after remodeling) and amplifying it (sharing it across social media).
Social media is incredibly powerful. Facebook, for example, stores knowledge about its users based on pages they follow, friends, buyer behavior, ad engagement, and more. You might be surprised how well Facebook knows who is currently considering remodeling their home.
But in the current social media environment, that's the point. We're not using social media to convince people they want us when they don't. We're using social media to find our audience and to connect with them.
We're not selling. We're empathizing with a problem they have, like an outdated kitchen. We're connecting them to other people with the same problem – making them feel a part of something. We're making their lives easier and giving them a community once they buy our product.
We're just using amplification so the right people find us along their buyer journey.
How are you maximizing your social media marketing experience for your remodeling clients and leads?