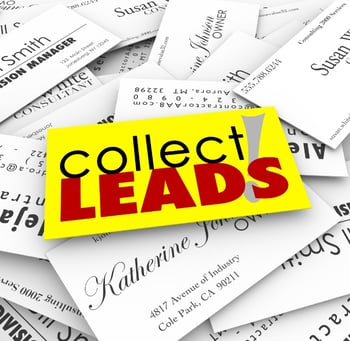 Home building leads can be tricky to find. The construction industry is often either feast or famine, but as a home builder, you need to make sure that you get a steady, reliable stream of home building and renovation leads. We've got some great ideas about where you can find great, qualified home building leads online and off:
Local classified sites such as Craigslist can be a great place to place low-cost ads and generate leads for your website. Post a different ad for each type of service, and be sure to include a link to your website.
Find and approach insurance agents and brokers in your area. They may be willing to partner with you or make you an approved or preferred contractor, and you may be able to link to each other's websites. Since insurance brokers and agents know about homes that are lost or damaged in fire, floods and other disasters, you could get a fair amount of business this way.
Ditto realtors, who could let you know when prospective new homebuilders approach them for lots in return for leads on customers who are renovating to upsize or downsize.
Build relationships with architects and designers, who get in at the planning stages of new homes or additions.
Join forums related to moving to your city, and answer questions. Be sure not to be too salesy, but also add your website link to your email signature.
Develop relationships with demolition and waste management companies. Chances are, if there's demolition happening, there's at least a plan for construction in the future. You'd be surprised how many DIY projects become professional jobs when homeowners realize they're in over their heads.
If you don't already have one, start a company blog, and start posting useful articles about your community, your products and services and general information. The Internet is all about content marketing and information today, so this is possibly the single best thing you can do for your online presence.
Use your social media pages to meet and engage people who are interested in new homes or construction in your area. Most cities will have groups related to particular neighborhoods or to interior design or home furnishings. Joining those groups and connecting with members can bring more traffic to your page, your website and your company.
Get out there in the community and get involved. If you do something wonderful, like sponsor uniforms for a little league team or hot dogs for a community event, you'll be able to generate plenty of traffic and have lots of people willing to accept business cards and flyers.
Finally, don't underestimate the power of following people who might be interested in your services. Look at people who follow your competitors, or search by your city's airport code (a common way to identify where you're from on Twitter). Don't forget to tweet using hashtags related to your city too!
It doesn't matter if you get more leads from real-world marketing, social media marketing or content marketing. They're all going into the same funnel, and if your marketing plans are integrated and comprehensive, you'll get more business from all directions.