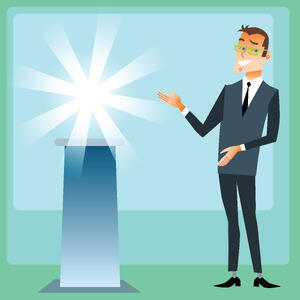 Customers these days want more than just your sales pitch when they are in the process of choosing a homebuilding contractor. Event marketing is one of the fastest growing methods of marketing these days. Events offer opportunities for your prospective clients to meet and interact with you and your team, and to get a sense of your focus and expertise.
The Evolution of Event Marketing
Think about it: you've just completed a project. You hold an event – either on site or in a venue—with photos of the project on display. You invite potential customers, industry stakeholders and your suppliers. You create an event page on Facebook and you get the local councilor to make a speech. It's an ideal opportunity to meet personally and network with future clients and you might even get some publicity from it.
How it Works
Event marketing uses themed activities or events to promote a company, product or service. Whether your objective is to increase your client base, build up your reputation as an expert or a thought leader in the renovation industry, develop strong supplier networks or generate publicity, an event gives you the chance to achieve it.
Event Ideas
So what type of event would work as part of your inbound marketing strategy? That depends on what you want it to achieve. Here are some options:
Celebratory events, where you have a speech highlighting a company achievement

Mixer events, to enable prospective clients to meet and mingle with existing (satisfied!) clients

An exhibition, where you display some of your work either in photo or video format

Educational events, which can take the form of a seminar or workshop on something relating to your industry, for example: How to identify your floor plan requirements before a renovation.

An informational event such as a walking tour of one or more special projects. This is particularly good if you have several projects in the same geographical area.
Identify your event marketing objective and the goal you want to achieve. You'll then be able to determine the best type of event marketing to use.
Planning the Event
The planning is a vital part of preparing for a marketing event. Whether you're presenting a small, personal event for less than 40 people or a huge conference for thousands, it's important to make sure you get the best return on your financial investment. Consult with an event planner for input, even if you ultimately organize the event yourself. This will provide you with insights into planning your event marketing that only professionals are aware of.
A Source of Leads
Make sure you collect the names and contact information of everyone who attends your event. If possible, speak with attendees one-on-one during it to find out what their situation is, whether they are likely prospects for your homebuilding services and what kind of projects they have in mind. Make notes and follow them up as soon afterwards as you can. It's possible that attending your event can trigger action on the part of the prospect; don't let that action result in business for your competitors.