You may not be familiar with SEO and PPC, but you should be! They are two of the most powerful traffic generating approaches available for your website. The success of your home building or remodeling business can be impacted by the amount of traffic your website sees, so taking an approach that will boost traffic is key. In this blog, you will learn about SEO and PPC, their benefits, and why you should use them as a part of your marketing strategy.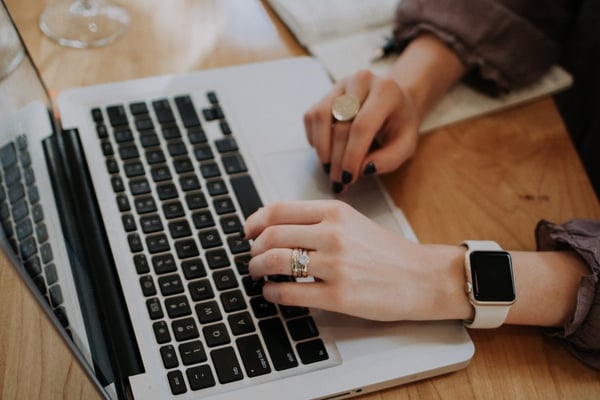 What is SEO?
SEO or search engine optimization is the practice of optimizing content on your website to increase visibility to search engines like Google and Bing. By increasing your visibility to search engines, you will also increase your ranking in organic search results. This means that your website will be listed in organic search results when users search for terms that are relevant to your website's content.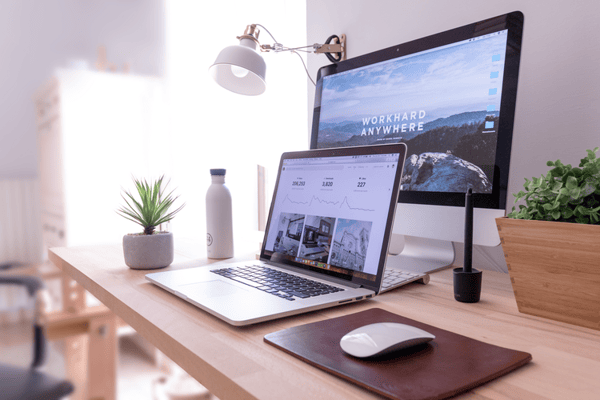 What are the benefits of SEO?
Brand Awareness - Using SEO increases your visibility in search engines which puts your home building or remodeling business in front of potential customers. This drives your brand awareness.
Strategic Advantage - While visibility in organic search is not quick or easy, once you have established your home building or remodeling businesses in the organic results, you have strategic advantage over your competition. Your competitors are not able to buy their way in, so your SEO can actually act as an asset and differentiator for your business.
No Cost Per Click - Unlike PPC, the cost of traffic that comes from an organic search is free.
Improved Click-Through Rate – Users are more likely to click on an organic listing from the first page of search results than from an ad placed at the top.
Credibility – Some users skip ads all together and only look at the top organic listings from the first page of search results as they are perceived as being more credible.
Sustainability – The effort you that you put into developing your organic traffic can sustain your home building or remodeling business even when your marketing budget is reduced.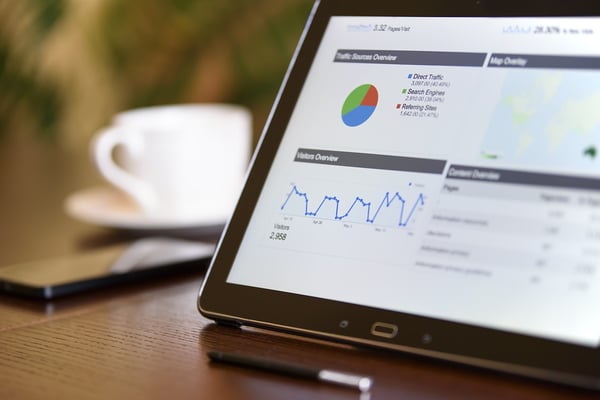 What is PPC?
PPC or Pay-Per-Click, is an approach in which advertisers display ads for their products and services to users that enter relevant terms into search engines like Google or Bing. As users click on the ads, the advertiser is charged per click. These ads are linked directly to the advertiser's website, so each click helps to boost their traffic and generate new leads.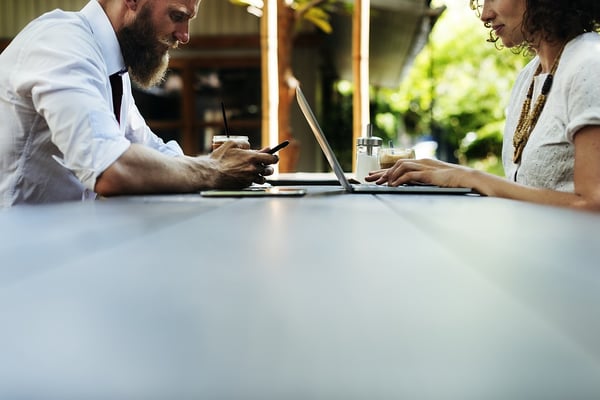 What are the benefits of PPC?
Rapid Visibility – While developing your visibility with SEO can take some time, a PPC campaign can be launched within days. This means you reach your potential customers faster using the PPC approach.
Position on the Page – PPC allows you to create ads that will appear above organic listings in search results. Some users will select these ads since they are the first thing that they see, so PPC can be very beneficial in gaining quick clicks.
Control of Budget – You are able to determine how much you would like to spend daily and set limits on spending.
Target Ads to Attract Potential Customers – You can target ads by keywords, days of the week, specific times of day, locations, languages, and devices to get in front of your potential customers.
Conversion Tracking – With PPC, you are able to track conversions. This means that after a potential customer clicks on your ad, you can determine if that ad led to a purchase or a new lead for your business.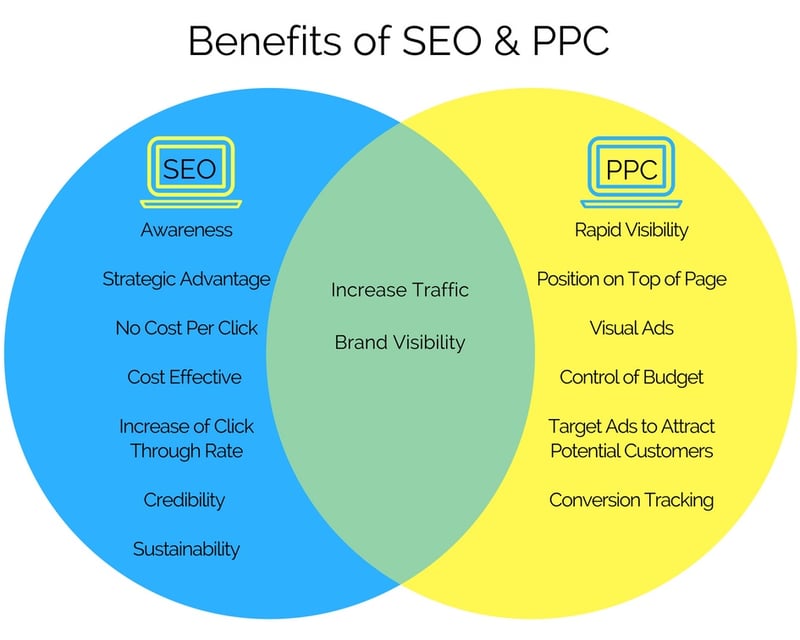 SEO and PPC Make a Powerful Team
SEO and PPC can increase your brand's visibility and website traffic. Integrating the two approaches will allow you to drive awareness of your home building or remodeling business and educate prospects as to why they should build or remodel with you. While SEO and PPC are beneficial separately, they drive far greater results when working together.
Are you considering adding SEO, PPC, or both to your marketing strategy? Contact us with any questions that you may have. We're always happy to help! Have you used SEO and PPC? We would love to hear about your experiences in the Comments section below.