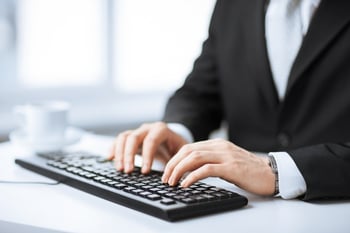 Homebuilder blogging is a part of a solid content strategy, and content marketing has been proven to increase leads and sales for homebuilders of all sizes, throughout the USA.
However, while there is no arguing that blogging can help get your homebuilding company noticed and drive more leads to your sales team, there are also a few golden rules about blogging that you need to bear in mind when you get started:
Get the writing right. Blogging is a different form of writing. It needs to be conversational and friendly, but still offer valuable information and useful takeaways to your readers. Read a few blogs and practice your writing style a little before you start posting.
Tone and style aside, grammar and spelling will always matter. Make sure that your blog posts are well-written and proof read before you post them.
Give people several ways to find the information that interests them on your blog. Feature popular posts, include a list of past posts, add a search box and sort posts by category. Not only does this make it easier for readers, it is good for SEO too!
Learn to write great headlines! Headlines are what draw people who are just passing by into your blog, and get them reading. Once they are reading, you are making friends and influencing people, and that is what content marketing is all about.
Share valuable information on your blog. When people on the internet read blog, they expect to learn something or to find out something interesting. Your posts should be interesting and entertaining, and leave the reader feeling like they have gained something by reading it.
Use lists like this one, paragraphs, subheadings and images to break up blocks of text and make them easier to scan. Reading on a screen is tricky, and it is part of your job to make it easy to read your blog posts.
Aim for between 400 and 700 words. Any less than that and search engines will not be happy with you, and any longer and you will lose human readers. Also, try to keep language simple and easy to follow, and unless your audience is technical, keep the jargon to a minimum!
Encourage engagement by allowing visitors to comment on posts, but make sure you have the option to moderate comments first. User comments can be great for your site, but there are still blog spammers out there, and you want to avoid that.
Add social sharing buttons to blog posts. If you write great material, readers might share it with their friends and family, and that will improve your reach.
Include a clear call to action on your blog posts. Link to your contact page. Invite visitors to sign up to your newsletter. Make sure that every post tells them what you would like them to do.
Business blogging is proven to be great for homebuilder websites. In fact, as far back as 2009, inbound marketing leader HubSpot noted that websites with business blogs get 55% more traffic. That has only increased since Google changed their search algorithms, and it is never too soon or too late to get started. So if you want more homebuilding leads, start a blog, and get posting!