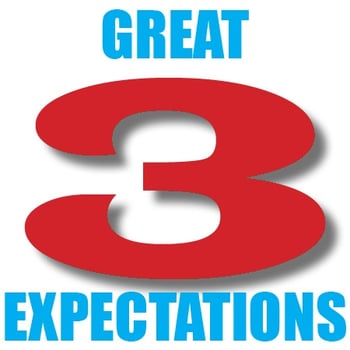 You may have come to the conclusion that the strengths of your remodeling company lie in actually remodeling someone's home. You understand the importance of reaching out to new prospects and generating new business, but your "sweet spot" is in doing the remodeling—not generating the leads.
That probably means that you're willing to consider enlisting the services of someone who can help you find and win new clients. But what should you expect when you enlist the help of a marketing company? Is it all just "image" and "exposure" or should you expect something more?
As a marketing company with a strong background in building and remodeling, we think there are three major things that you, as a remodeler, should expect from your marketing company.
Communication
It's essential that you should hear from your marketing company regularly—and not just when the invoice is due. A good marketing company will be in touch on a consistent basis to find out what's working and to offer insights and ideas that can improve you results. Every client is different. What works for someone else may not work in your specific situation. But your marketing company can't make that determination if they're not talking to you frequently and asking questions.
Transparency
The word transparency has become pretty popular lately, but what it really boils down to is integrity and honesty. You should never feel as if the work done by your marketing company is all smoke and mirrors. If your marketing agency can't answer your questions without a lot of insider mumbo-jumbo, something is wrong. Sometimes the answer may be: "We don't know, yet." That's OK, if the data isn't conclusive, but you should never feel like your agency isn't telling you something. If you feel there's a lack of transparency, see point number one.
Reporting
One thing that really helps in both communication and in transparency is consistent, easy-to-understand reporting. Looking at actual data that shows what's been done and what the results are helps you to stay on top of what's really happening. Of course, it's essential that the reporting actually provide you with valid and useful information. It's not enough for an agency to report on how many blogs they posted on your behalf or how many Tweets were sent or how many Facebook posts they posted. You should be getting reports that show results. Here's a look at some of the things your agency should be reporting to you.
Working with an outside marketing agency to promote your remodeling business can free you up to focus on what you do best: Remodeling homes. But that will only happen if your agency is talking to you regularly about new ideas and how things are going; being open and honest with you about what they're doing; and are showing you the results of the actions they're engaged in on your behalf.