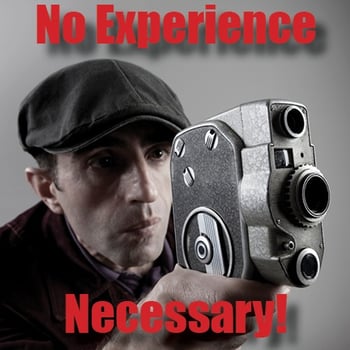 We've talked before about the vital role that using video can play in appealing to prospective home owners.But what if you've already spent good money on great photography? Do you just ignore that and hire a video production company to great footage for your website?
No! For one thing, great photography is better than lousy video. And beyond that, some of your prospects may actually prefer still photography in certain cases. If they want to linger over the details in a kitchen your've created or take their time to check out the craftsmanship in a Family Room, they can do that at their own pace.
There are some advantages, however, to video's approach. There is something to be said for allowing a prospective client to "walk through" a model home in order to get a feel for how one room flows into another throughout the house. Or you may simply want to show viewers a wide range of homes (and rooms within the homes) that you've worked on, without making them click on images repeatedly. The good news is that you can actually achieve that without shooting any video at all!
Click here to see how one builder used multiple images of different homes they'd built or remodeled to give prospects a feel for their design capabilities, their quality, and the breadth of their style capabilities. In a way, it's a bit like Houzz.com on steroids!
The point is, you don't have to be Martin Scorcese in order to use video effectively on your home building website. In fact, if you have great photography already, you can maximize the impact of those great shots by using them in multiple ways. One way to do that is with services such as Animoto, that enable you to use the great photos you already have to create "video" that grabs viewers' attention and shows off a wide range of your capabilities in a very short amount of time.