15 min read
The Essential Guide to Email Marketing for Home Builders, Remodelers, and Contractors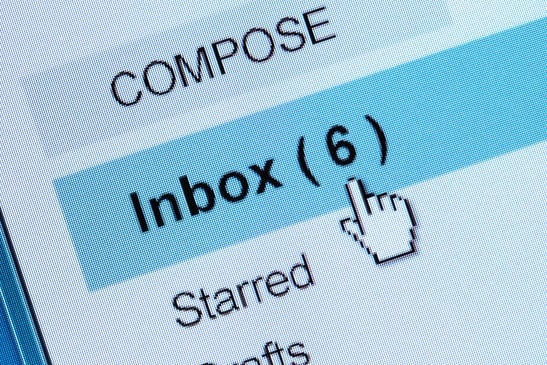 Email marketing is one of the most powerful tools that you have as home builders, remodelers, and contractors. With email marketing, you can reach your prospective clients personally, directly, and—if you've done your homework—with information that you know they want to receive. Why is email marketing so important? What are some tips for email marketing for home builders, remodelers, and contractors? What's the best email marketing software for my team to use? Let us help you answer those questions with our essential guide to email marketing!

The Importance of Email Marketing for Contractors, Home Builders, and Remodelers
Email marketing is a great way to offer value to your leads, prospects, current clients, and past clients by providing important and relevant news, updates, promotions, and more. Through these emails, you can strengthen relationships with individuals in your listserv by personalizing your messages and ensuring that you are sending the right information to the right people at the right time. Once you master it, email marketing can be a quick, easy, and cost-effective practice that will help turn better leads into clients.
Contractor Email Marketing
Email marketing is important for contractors to develop relationships with prospects and past clients. Past clients might need your services again in the future, so using email marketing for personalized messages to maintain relationships can increase the likelihood of repeat and loyal customers.
Home Builder Email Marketing
Email marketing is important for home builders because it provides an easy opportunity to reach relevant prospects to announce home sites for sale and encourage prospects to reserve the homes that you're building in areas that you know they are interested in. Additionally, if you are looking to book more custom home builds, sending personalized marketing emails can keep your home building services top of mind for your prospects to schedule a consultation when they are ready.
Remodeler Email Marketing
Email marketing for remodelers is important because, like contracting, it allows your company to develop relationships with prospective and past clients to encourage them to do all future remodeling projects with your company. For instance, you can promote kitchen remodels via email to clients who have done bathroom remodels with you in the past.
Email Marketing Tips for Home Builders, Remodelers, and Contractors
From contract construction managers to small business owners who specialize in luxury homes, email marketing is a function that deserves special attention. While every industry is different, builders may find it easy to create email marketing campaigns that deliver more punch where it's needed. After all, the audience already fits into a very clear niche: people who likely have a decent amount of money (at least enough money to hire a builder), people who are inclined to invest in highly personalized service, and people who are wanting quick, high-quality work at a value-driven price.
1. Build it and They Will Come
While the above mantra isn't necessarily true for anything besides baseball stadiums—and even then, there's no guarantee—it is crucial to focus on building a database of customers before you draft a killer email template. The first question to ask is: Who will receive these emails? Are they current or previous customers, referrals, or people who possibly fit into the niche market? Every builder should start with a maintained database of people who are separated into these various groups.
2. Give Freely
The purpose of any email campaign is to build a customer base, generate more business or get money. However, readers tend to expect something from you. This might consist of some easy DIY home improvement tips, discounted services with referrals, or video tutorials on the basics of house flipping. Doing this doesn't just create good karma; it enables the builder to foster a relationship with the clients.
3. Give Just the Right Amount
Make sure that emails are sent at the right time and in the right amount. The average newsletter or outreach campaign can be successful by sending them just once a month. Anything more comes across as spam and will likely get ignored, deleted, or even filtered toward the trash. Besides, it takes time to come up with a great email campaign, especially for busy home builders, remodelers, or contractors. Focus on once a month, and send it at a time when people need a distraction or entertainment.
4. Make Sure The Emails are Readable
Your recipients might be checking their mail on anything from their iPhone or tablet to a PC or laptop. It's critical that your messages are easy to read, links are visible, and recipients can click through links properly, no matter what platform they are using. Thinking this way is called responsive design, and it's an essential part of any email marketing campaign. Contract with a webmaster every six months or year to ensure that the template has a responsive design and update the template based upon the feedback. It's well worth the effort for professionals who aren't in the tech industry.
5. Keep Plugging Away at the Database
Every time an email comes back as undeliverable, update it in your system. At the same time, continue to build the database. This means you need to make the networking come full circle. Reach out to new prospective clients and provide motivation for them to hand over their email addresses. Maybe you offer a discount on services in return for their contact information. Whatever you do, make sure their information is handled correctly and never shared or sold to other parties. If all of this seems like too much work, remember that there are professional email marketers that can assist you and help you build an effective email marketing campaign.
What Else Should You Know About Email Campaigns for Home Builders, Remodelers, and Contractors?
Email marketing is a very effective marketing method for home builders, remodelers, and contractors if used properly. If you send too many emails, you will be ignored or viewed as spam. If you send too few emails, people can easily forget about your company. It can be challenging to strike a happy medium, but learning to use email campaigns wisely is well worth the trouble as it can make your marketing campaign a more effective one.
The average person receives more emails in a day than they care to read. So when developing an email campaign, you must be certain your emails will stand out enough to counter the common inclination to ignore them. Creating emails that people want to open and read is a matter of knowing the right techniques to better engage your readers.
Emailing Techniques
The first step you will need to take is to develop an organized, up-to-date subscriber list. Once you have your email subscriber list created, use these techniques to encourage a higher response rate.
Short is better. A good rule of thumb is that the more often you send emails, the shorter they should be. Unless your company is maintaining a successful campaign like "Home Builder's Tip of the Day," it is usually better to have a maximum 2-3 emails each week – but no matter whether you email more or less frequently, be sure to keep your emails concise and energetic. If you have a great deal of information to send out at a given point, drafting it into a newsletter attachment can be effective.
Have a clear subject line. Subject lines should be informative, but not too long. You want to give your readers a preview of what is inside in appealing enough terms that they will open the email. Furthermore, be careful which words you use. Many email servers filter out emails with the word "free" in the subject line. To avoid emails that trigger spam filters, find an alternative word to get your message across.
Personalize the address. Personalization in correspondence is proven to increase response rates by as much as 50%. Use email drafting software to help you insert individual names into emails. Recipients see this as a more personal approach and are more likely to read your message. Email filters are also less likely to classify your emails as spam when the message is personalized.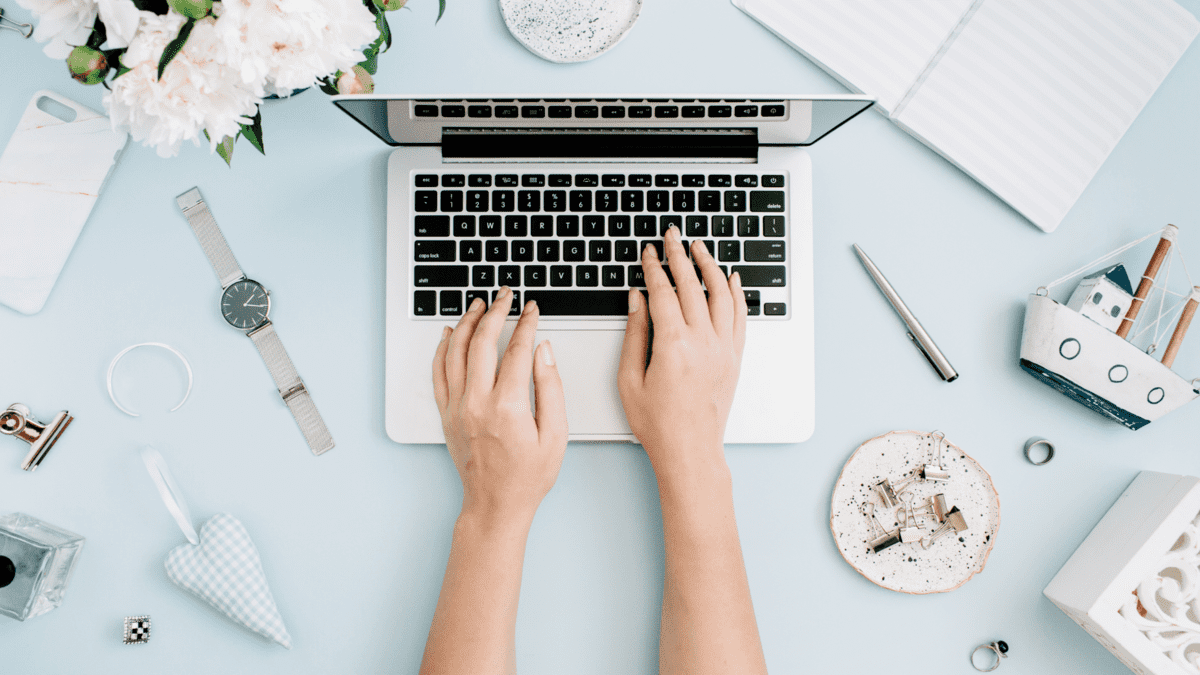 Designate an email writer. Having your subscribers hear from the same person in each email is an ideal way to build relationships. Your subscribers will recognize the voice of the writer over time, which helps customers feel as though they know someone personally at your company. Email writers should use a conversational, casual tone to be perceived as more approachable.
Ask questions. Email is a great way to send out casual surveys or to simply gather responses to a certain question. If you have questions about a potential marketing campaign for your home building, remodeling, or contracting business, send out an email with 1-3 questions on the matter. This will encourage conversation, help you make better-informed decisions on your marketing plan, and gather a rough estimate of how many people are engaging with your emails. Another approach is to send a series of easy, multiple-choice questions instead of questions that require time-consuming written responses.
When developing your email campaign, keep in mind the above strategies for the best chance at success.
Dos (and Don'ts) of Email Marketing Subject Lines for Home Builders, Remodelers, and Contractors
Now that you have some email marketing tips to follow, we need to make sure that your subject line will get people to open it! If you're wondering why the monthly email that you spend so much time on is not working great for you? The problem could be your subject line!
Why Are Subject Lines Important?
Your email marketing can only work if users actually open it. Preferably, you want them to click through to your website or landing page from the email and provide their information in response to your call to action to show their level of interest. The first step, however, is getting them to read the message, and that's where subject lines are vital. Research shows that users typically scan email subject lines rapidly, and you have 4 seconds in which to grab enough interest for them to avoid hitting delete.
The Open Rate
Improving your subject lines improves your open rate. The standard email marketing open rate is around 35%, but with a good subject line, your rate could go up to 50% or higher. The more people who open the email, the more your traffic increases and the better your number of appointments and sales. So, is there any reason why you wouldn't want to double or even triple your open rate? We thought not!
Good Words to Use
The words that work well in a subject line aren't subjective at all! They're time-tested, proven, and documented by extensive research. Here's a list of the 5 best words to use specifically in the home building and buying industry, along with stats that apply to them. The information is based on research conducted by Yesware, a company that provides email tracking software for sales professionals.
Steps
Customers love steps. They want to be told how to do something in a logical, orderly fashion that saves them having to figure it out. This was the highest-performing word used in an email marketing subject line, according to the research.
How to use it: "5 Steps to the Perfect Home Renovation Project"
Listing
Listings are easy to scan, particularly if your customer is looking for something specific. They save him the effort of having to think about what he wants and provide alternative suggestions at the same time.
How to use it: "See a Listing of Home Remodeling Projects that Offer Good ROI"
Campaign
This is a psychological word that leads your user to believe several things:
It may contain a special promotion or discount
It's probably a limited-time offer
It's likely seasonal
All these are reasons why he shouldn't delete it without checking. Of course, if your "campaign" doesn't deliver in any of these areas, he may not open another email from you. So don't use it unless it really is a campaign.
How to use it: "Have You Checked Out Our Winter Campaign Specials?"
Next
Another psychological ploy that gets your reader to take a look, because most people interested in home building and renovation probably believe they know what comes first. "Next" indicates there might be something new, but it isn't as sales-y as "New."
How to use it: "Welcome to Acme Home Renovations! Here's What's Next for Spring."
Update
Everyone loves up-to-date information. You never know what might be in it. Once again, don't try to con your reader by providing more of the same old same old under this heading, but if you really have news (or new information) it's a great way to use it in your email marketing. Particularly if you communicate regularly with potential clients, this indicates you have something new to tell them.
How to use it: "Here's an Update on the Price of Kitchen Remodels"
Bonus: Words to Avoid
Okay, you know what good words to use—now what about the ones to avoid? There's a long list of those, but the top 5 (based on open rates) are:
One (58.46%) – as in "One More Thing.."
Best (49.72%) – as in "We Offer the Best Deal"
Hey (49.66%) – as in "Hey, Have You Seen Our …?" Yes, it seems some people do actually use this as a subject line!
Site (47%)—as in "We've Launched a New Site." Apparently, people don't want to read about sites. Who knew?
Can (48.73%)—as in "Can You Picture Your New Bathroom this Holiday Season?"
There's little to give you a clue as to what works and what doesn't, so if you're planning an email marketing campaign it's important to test your messaging before you send it out. You can also track the results to inform future mailings.
Email Marketing Frequency - How Often Is Too Often?
Email marketing is still one of the most effective ways to reach out to your ideal customers. It has proven to be an effective digital marketing tactic to connect with people who are already interested in the products and services you offer.
The concept is simple: drive traffic to your website and increase subscriptions to your mailing list among existing customers and warm leads from your business blog.
Step two involves crafting email newsletters or an auto-responder series that appeals to your target market's interest, automating your email marketing, and staying on your prospects' radars.
It's a good strategy to keep your company front and center on your prospects' minds, but in this case, there is very certainly a fine line between keeping in touch and communication overkill. Here's what you need to know:
Less Is Definitely More
Years ago, sending out several teaser emails in rapid succession might have been a successful tactic. Email inboxes were emptier, people were less frustrated by spam and prospects had more time to focus on your message.
These days, research suggests that companies may actually benefit more from limiting email marketing outreach to once per month. So your monthly e-newsletter may actually be the ideal method of staying in touch with prospective customers. This is good news for marketers who have been feeling like underachievers because they don't have 10 new emails queued up to send every month!
An exception to this one-email-a-month plan would be if you have a genuinely great offer to send to your list. A great deal, sale, or promotion can give you a big spike in interest!
Other Key Email Marketing Factors
Sending less frequent marketing emails has definitely been proven to be successful for most companies, but there are other things you can do to make sure you get a better result from your campaigns, including:
Carefully

checking your list

and making sure you only include recipients who have genuinely expressed an interest. Even the best marketing emails will fail if they're sent to a stale, purchased, or rented list.
Creating legitimately useful, interesting emails. If you're filling your communications with fluff instead of real news, valuable information, and great offers, you could opt for a less frequent mail cycle or make an extra effort to include great content.
Include your social media profile links in all of your emails.
Mix up your marketing. Run email-only contests to encourage subscriptions, use social media to generate interest, and make sure your blog and include a list of article highlights in your newsletters.
Take the time to track the response to your email campaigns. Take note of click-throughs, opens, and unsubscribe data, as these are the best indicators of whether your

marketing strategy

is working.
Email marketing still delivers results, but it's changed considerably over the years. Take some time to find out what works for your home building, remodeling, or contracting business, and stay on top of your results all the time. A little change could be all it takes to kick-start your marketing efforts.
Automatic Lead Follow Up for Home Builders, Remodelers, and Contractors
Generating leads is hard work. It's even harder using them. Home builders, remodelers, and contractors spend time and money on trade show exhibitions, website content, and email marketing to name a few, and all too often those leads simply aren't followed up because the sales team doesn't have the time. Research from the Trade Show Exhibitors' Association indicates that salespeople typically follow up only the "hottest" leads and engage with those prospective customers, while the other 60 percent to 80 percent fall by the wayside
Losing To the Competition
For the potential customer, it amounts to being ignored. They've provided their information for you to contact them. They're expecting something from somebody—and much of the time, nothing happens.
Even if they aren't "ready to buy" (and 80 percent of leads from all sources, e.g., the Internet, email campaigns, direct mail, advertising, are not according to Gleanster Research), other studies show that within 24 months the majority of those leads go on to buy a competitor's product or service. So how do you avoid losing those leads to the competition, even if you can't follow them up right now?
Use Automated Emails
The answer to this is, simply, to nurture those leads using a fully customized, automated cloud-based email marketing system. A cornerstone of good CRM systems, an automated email program triggers emails at specific times or when leads reach certain milestones. For example, you can set the program to send the first email immediately on receipt of the lead, followed by content based on the keywords used in the inquiry. Your prospects can then also receive email on a pre-scheduled basis such as once or twice a month.
You create the content, plug it into the system, and voila! You're able to nurture a lead by sending him a special offer with a direct link to a landing page on your website. This could include:
Advice to help the prospect do his job better

A recent blog post crammed with useful information about the uses of your product

A case study or testimonial from a satisfied client

Promotions or coupons for a special offer

An invite to join an online webinar or attend an event

A white paper or e-book jam-packed with material
The emails can be preset to trigger completely automatically, the system stores the mailing list and updates it as you add or lose subscribers, and you can pull comprehensive reports whenever you like. This integrates really neatly with your website and CRM systems, and you can fill the automated message with information and links to your site or social media pages.
Format
A branded, HTML email is always the most interesting. Most marketing automation systems include the capability to create plain-text versions for those recipients who prefer them. In these days of the mobile revolution, whatever you send out needs to be accessible on mobile devices, too. Because it constitutes content, the email copy also needs to be optimized for your key search terms if you want to get found online. The main value, however, is the fact that your prospective customer is no longer being ignored, and if he responds to the automated message with a question or a readiness to buy, the system will forward it to you.
With this kind of system, you no longer need to worry about losing leads just because you're too busy to deal with them as they come in. Whether your leads come from a contact form on your website or from scanning in a bunch of business cards, the principle is the same. Nurture your leads until you can attend to them, and close the deal in your own time.
Types of Emails Home Builders, Remodelers, and Contractors Should Be Sending
As a company promoting a service, rather than an item or a new launch, your approach to email marketing will be different than a traditional big box store or a boutique. Instead of flash sales, coupons, or free delivery on a Friday night, you need to promote the value of your service. Since nurturing a potential lead through the sales process can take months, it is imperative that you keep them informed, engaged, and interested in your business and your value. Email marketing may just be one of the best remodeler marketing tactics you will come across.
Take a look at the four types of emails all design-build remodelers should send to their audience:
Welcome
The welcome email does exactly what you think it does - it welcomes potential customers to your business. Aside from your established online presence, the welcome email sets the tone for the relationship with your new potential customer. Depending on the culture of your business, the welcome email can vary in tone - from welcoming and warm to formal and straightforward.
Ultimately, it is up to you how you want your email to sound. In addition to setting the tone for your relationship, the welcome email introduces the concept of nurturing emails, a critical strategy when it comes to turning visitors into leads, and leads into customers.
When to Send It:
Ideally, the welcome email will arrive no later than 48 hours after your new lead has filled out a form on your website. To ensure a timely follow-up, consider automating your emails. This ensures that when a lead visits your website and fills out a form, they will automatically receive an email, taking the guesswork out of the equation, and ensuring every lead has been captured in your database.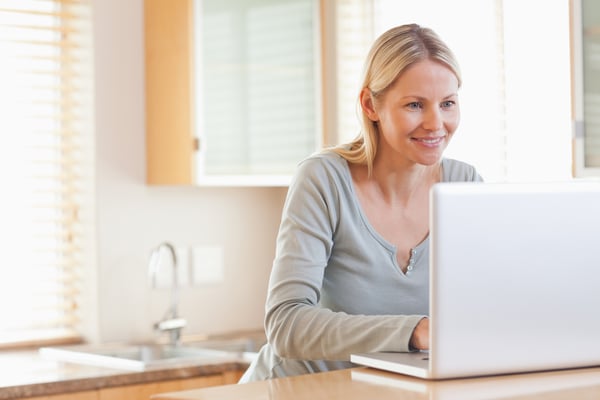 Newsletter
When it comes to email marketing, a newsletter is a must have when it comes to keeping your audience informed about your business and industry-related news. Newsletters allow you to keep your content fresh, and highlight a variety of topics. While newsletter emails should be consistent with their formatting and structure, the copy included can always change. You can highlight events, special promotions, announce new team members, or announce changes in your product or service. Newsletters help drive traffic to your website, keep customers informed, and most importantly, keep potential customers in the funnel.
When to Send It:
While newsletters can be sent any day of the month, the key is to keep things consistent. We typically send out newsletters during the second week of the month, on Tuesday or Wednesday, as studies conducted by companies like Mailchimp and Wordstream conclude this is the best chance of a high open rate.
Review
Reviews are critical for any business regardless of industry but are extremely important for those with service-based business. Since the turn of the millennium, customers are almost exclusively using the internet to conduct research on potential contractors and design-build remodelers. To do this, they are looking at review sites. As I'm sure all design-build companies are aware, sites like Google, Houzz, Facebook, Yelp, and GuildGuality all showcase prior customers reviews - both good and bad. To keep the reputation of your company intact, don't be afraid to ask your latest clients for a review after the project is over.
When to Send It:
Review emails should be sent two to three weeks from the date your project completed. This ensures that the dust has settled (no pun intended!) and distance has been created for both parties before asking for an objective, favorable review.
Referral
In the design-build remodeling business, referrals from your clients can be a tremendous source of revenue potential. Feel free to ask your past clients if they would pass along your information to anyone considering a remodel. Here's a potential script to use:
"Hi CUSTOMER, we're looking to help more homeowners like yourself create amazing home transformations. Is there anyone in your network that you'd be willing to connect me with?
Thanks in advance!"
When to Send It:
Referral emails can be sent at any time, however, you do want to ensure that you are not bombarding your past clients with favors or requests.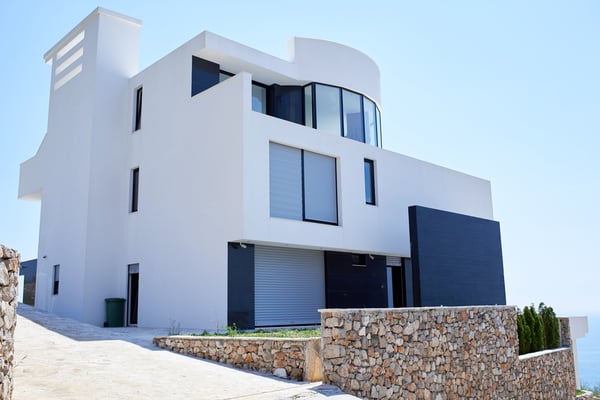 Upgrade email
When your clients have learned the value of your services, they may be enticed to push ahead with an upgrade. Send an email sketching out the advantages of another item or administration level to check whether they agree. Customers don't often enjoy being marketed to when they've already bought in, so keep this email concise and include a link to a landing page with the harder sell.
When to Send It:
You can send this email to past clients who haven't contacted you in more than a year. Giving them a lot of space between emails will ensure that the past customers will not be annoyed.
Email Marketing Software for Contractors
When you are doing email marketing for your home building, remodeling, or contracting company it is important to be able to automate emails through efficient email marketing software. Email marketing software can ensure that your emails are being sent accurately, avoiding spam filters, and collecting relevant analytics. If you are looking for email marketing software, we recommend considering HubSpot. If you have any questions about how to use HubSpot to dramatically improve your email marketing results, schedule a meeting with us today so we can help. For more options, check out Adam Enfroy's blog which contains his picks for the 21 Best Email Marketing Softwares.