One of the best ways to stay up to date of the latest news and trends that impact the construction industry is by reading relevant magazines and blogs. In this blog, we have 10 sites that we think are the best construction blogs and magazines. You can read all of these as resources to gather marketing advice, hear about the newest construction technology and products, and read about the best in the business. Check out our recommendations below!

Builder.Media publishes three different magazines: Builder & Developer, American Infrastructure, and Green Home Builder. On the Builder.Media website, you can access all three of their magazines, catch up on builder industry news, and get some insight from experts in the industry. Contractors, remodelers, and home builders can also request to be featured in their Buyer's Guide.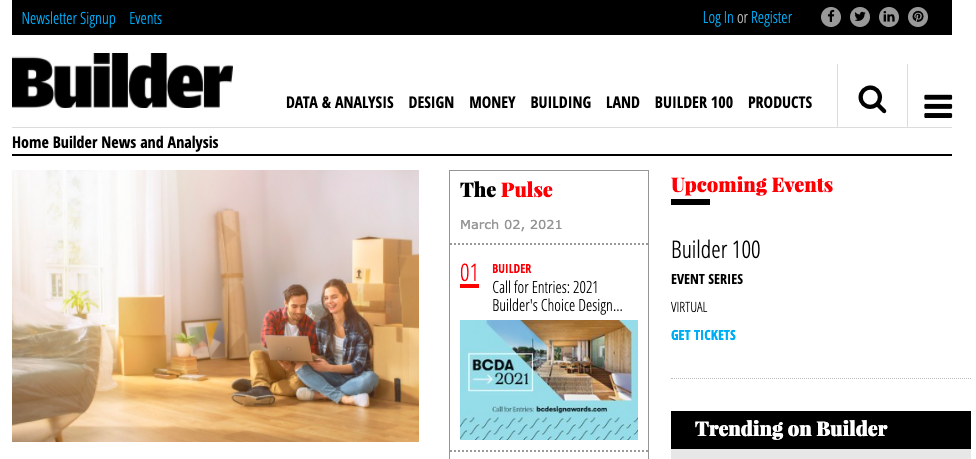 If you're looking to read recent construction news about design, economics, and builders, then Builder Magazine is the place to go for your content. They also host the Builder 100 Summit and compile the Builder 100 List every year to recognize the best of the best in construction in America.

In this magazine, you can find pieces on subjects including innovation, the biggest and best AEC (Architecture, Engineering, and Construction Industry) firms, and the 40 under 40 awards for AEC. BD+C also prides itself on the events that they host like the Women in Construction event planned for October this year. For contractors, remodelers, and home builders who are looking to further their learning, you can also take advantage of their BD+C University courses.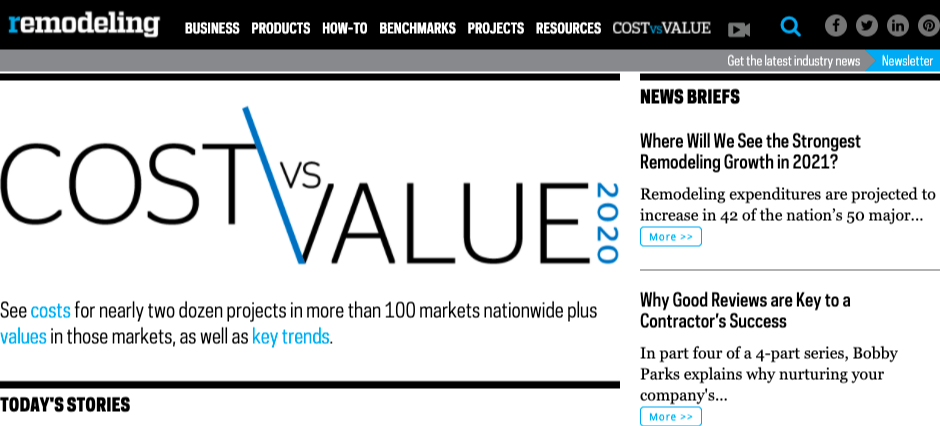 Remodeling Magazine features products from various companies, how-to guides, marketing news, and leadership articles. As you can see above, the magazine's website is currently featuring the 2020 Cost vs Value Report the Remodeling put together, which can be extremely beneficial for contractors, remodelers, and home builders to capitalize on their profit margins.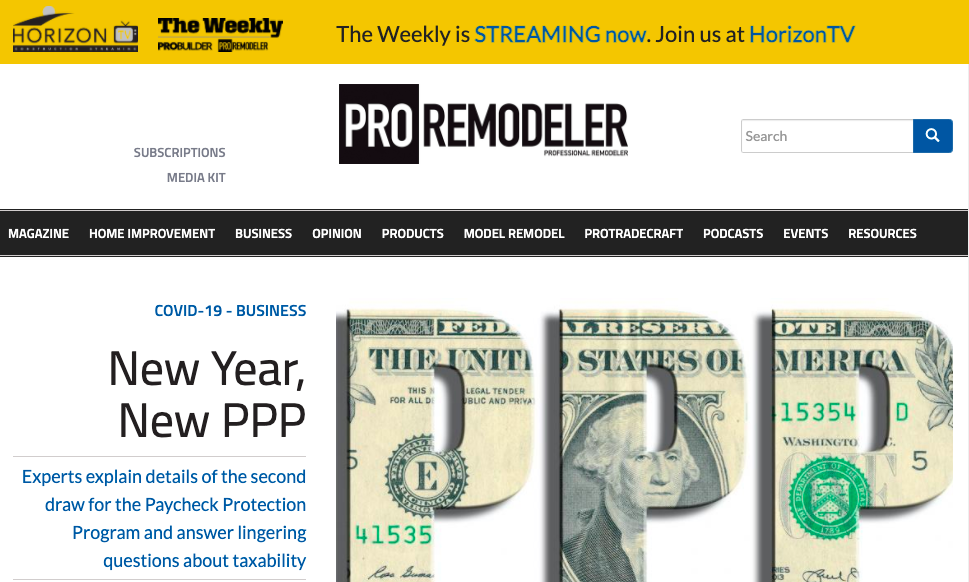 Pro Remodeler encompasses various other brands including the aforementioned Building Design + Construction magazine. Pro Remodeler focuses on topics such as business and home improvement, but they also have more than just their magazine. Pro Remodeler also has a blog in their opinion section, and a podcast that gives you alternative forms of media to get their content from.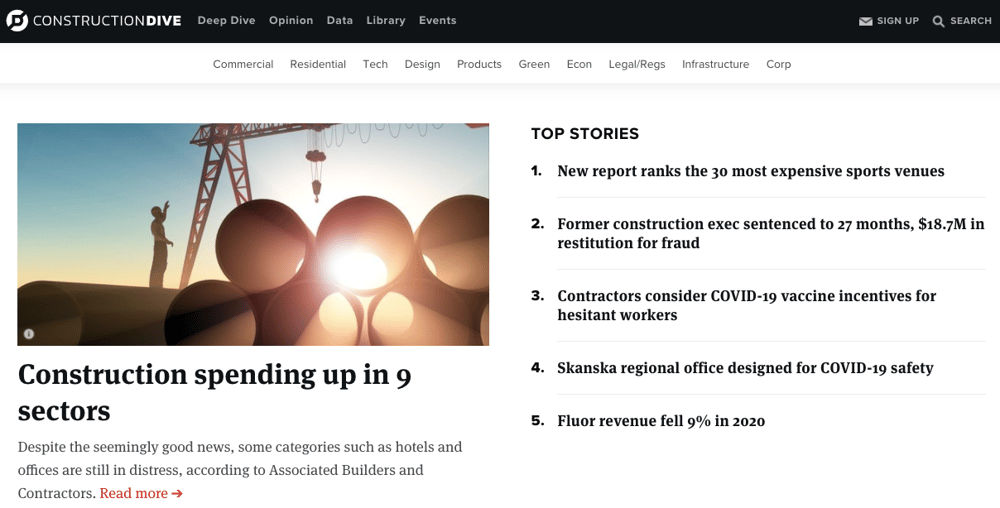 Construction Dive is one of many publications under the Industry Dive brand. This magazine covers major news events that impact the construction industry such as technology, economics, and legal regulations. You can also sign up for their newsletter to receive daily content and updates relevant to contractors, remodelers, and home builders.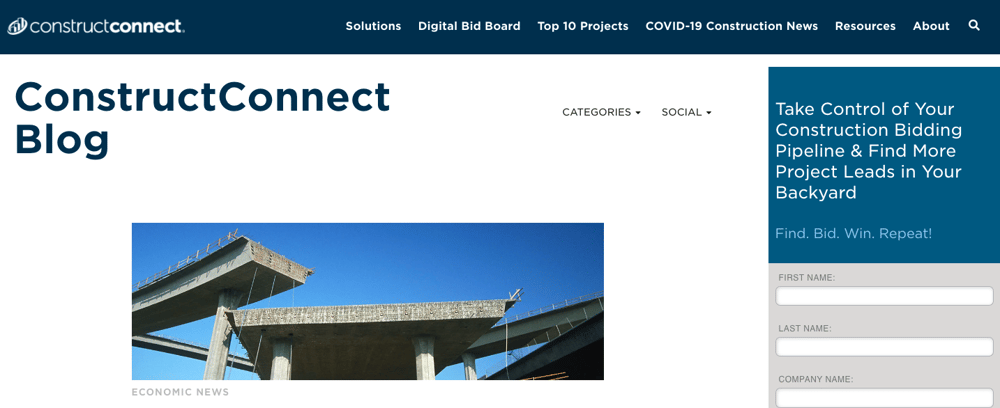 ConstructConnect's blog mostly covers economic news related to the construction industry, but you can also find some blogs that they write about their own products. ConstructConnect provides tools for bid management and estimating to make those processes easier for contractors.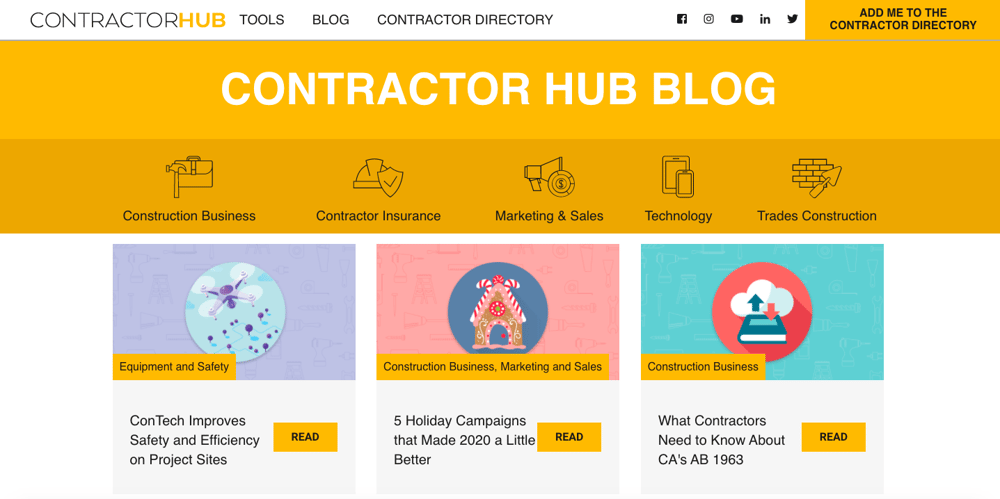 If you are looking for relatively consistent content about the construction business, marketing for construction, or construction technology, then you might enjoy Contractor Hub's blog. Contractors, remodelers, and home builders can check out these posts about every 1-2 months on average when they are published.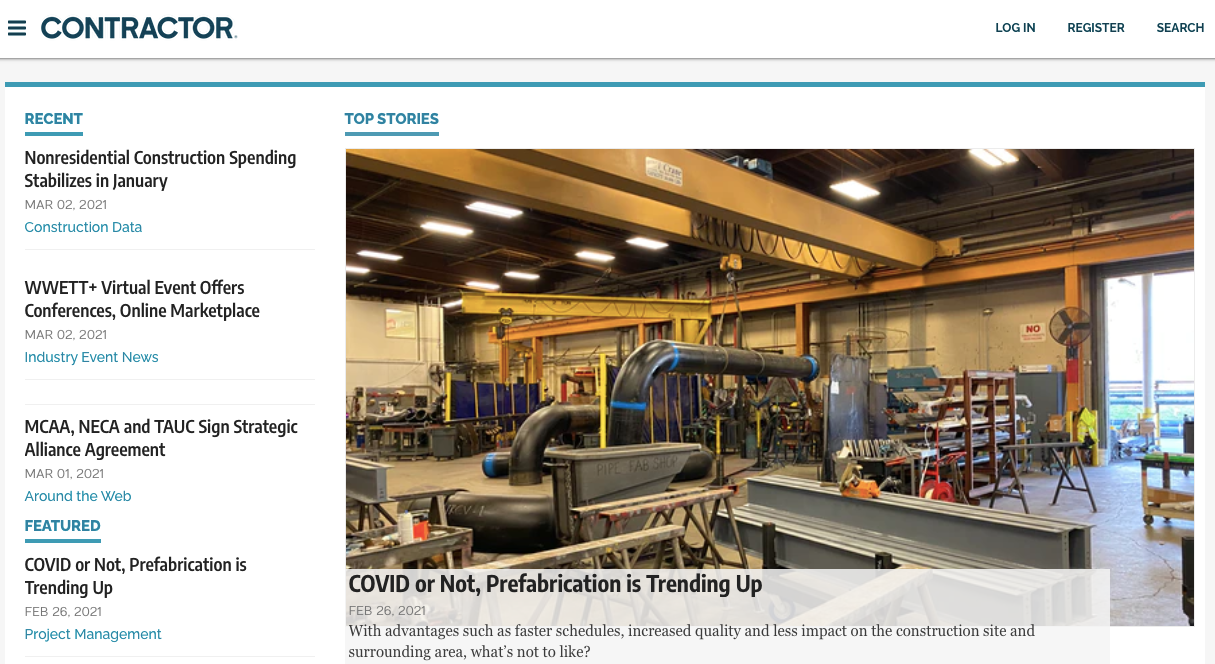 In this publication, contractors are provided with information about new products, technologies, and strategies to stay up to date. Contractors, remodelers, and home builders have quick access to Contractor Magazine's top stories as soon as they pull up the website, or they can browse their recent and featured pieces to find things to help them learn and stay on top of the trends.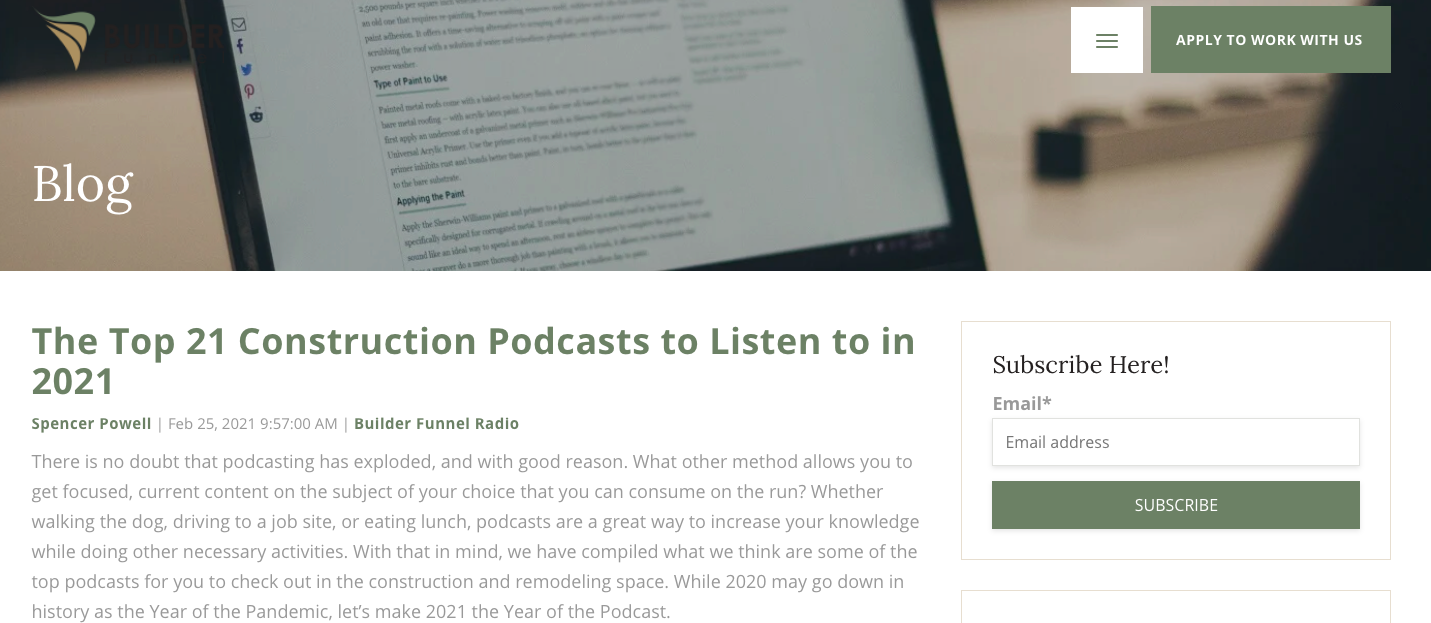 Builder Funnel posts blogs (like this one!) on a weekly basis, and sometimes even multiple per week. The topics of these blogs include tips to improve your social media, marketing advice, and content recommendations for contractors, remodelers, and home builders.
Summary
If you've been looking to read more magazines and blogs this year, we hope that our list of the best to read gives you a good place to start for 2021! Do you have other favorite construction magazines and blogs to read that aren't on this list? Drop a comment below to let us know!