If you are looking for a marketing toolset for your construction, remodeling, or building company - we have some advice! Spencer Powell, CEO of Builder Funnel, identified some criteria to evaluate marketing softwares to decide which one is the best one to fulfill marketing needs for construction companies. He used the following criteria: effectiveness, ease of use, having the right features, having everything in one place, low cost of entry, power, flexibility, research and development, and integrations. Using these criteria to evaluate marketing softwares, we're confident that HubSpot is the right one for the job!


The Best Marketing Software for Contractors
After weighing out the options based on the criteria, we are confident that HubSpot is the best marketing software for contractors. One of the main reasons that it's a great choice for contractors is because once companies start using HubSpot, the amount of leads that they receive doubles on average. Additionally, it's extremely flexible, and you can customize everything that you do with HubSpot to ensure that you are using it to reach and measure goals that are specific to your contracting company. If you're a contractor ready to use a marketing software to grow your business, schedule a meeting with me, and let's discuss your options!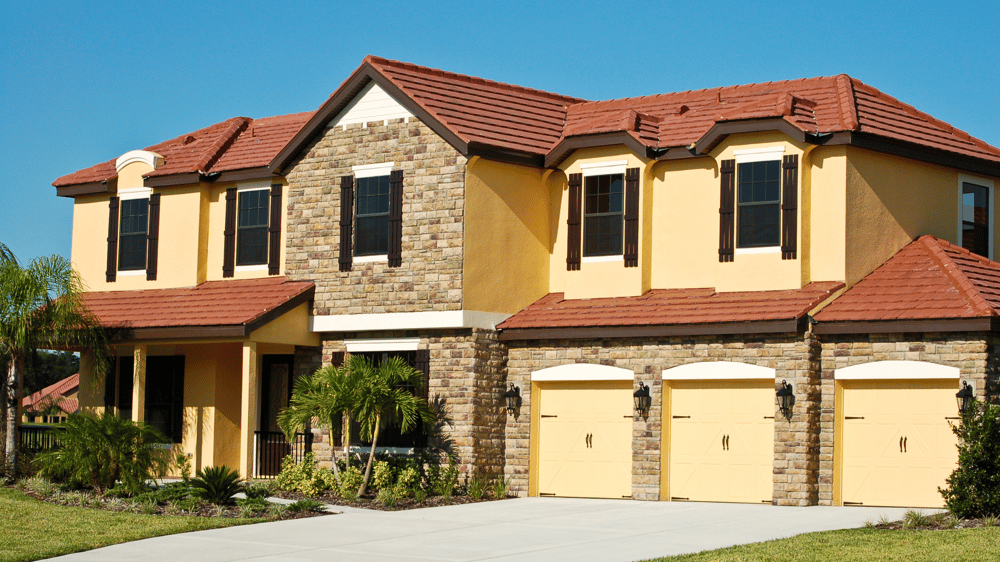 The Best Marketing Software for Builders
For home builders that are looking for marketing software, HubSpot is going to be the best option because it offers all of the right features in the right place. You can use it for social media, your website, SEO research and optimization, analytics, your CRM, and sales. You have virtually every marketing tool you need to promote your home building company and services. You can also analyze your results from all of the tools side by side in their software. If there are ever any other softwares that you want to use, HubSpot likely can integrate that software with theirs so it can still all join forces in the same place. For those reasons and more, HubSpot has all of the power to give your home building company the best marketing tools.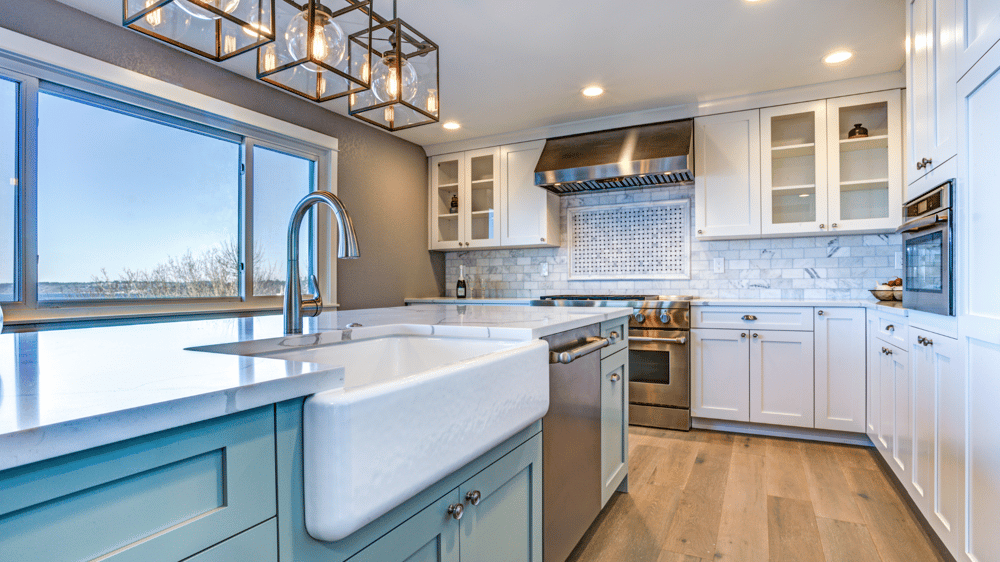 The Best Marketing Software for Remodelers
Because of its low cost of entry, HubSpot is also the recommendation for marketing software for remodelers. The low cost of entry allows companies of any size to try out HubSpot at little-to-no cost since they offer some free marketing tools. Because of ease of use, it's also a great option for small and family-owned remodeling companies even if you don't have a marketing expert on the team. A lot of marketing softwares are over-complicated, but HubSpot brings simplicity to marketing tools and even offers tutorial videos to assist you if you ever have trouble with a new tool.
Marketing Software Criteria:
Here is a breakdown of what was specifically reviewed for the selected criteria.
1. Effectiveness
Whether or not a software drives results is a great factor in determining which marketing software is the best option for contractors, remodelers, and home builders. The data has consistently proven how effective HubSpot's marketing tools are for users. For instance, companies that use HubSpot got 2.1 times the website traffic on average once they switched to HubSpot's software. Additionally, customers get an average of 2.5 more leads per year after starting to use HubSpot. Within a year, 70% of users saw an increase in their customer conversion rate. See how a remodeler Builder Funnel works with doubled their sales revenue in 2 years using our marketing strategies on the HubSpot platform!

2. Ease of Use
If a marketing software is too complicated, it can become too hard to learn and create results form. Luckily, HubSpot has done a great job with making a complex set of tools easy to use. A lot of competitors have marketing tools that are confusing, hard to use, and not super intuitive. HubSpot, on the other hand, simplifies all of those tools so they are user-friendly. In fact, they even provide some tutorials that can help you learn how master the variety of tools.

3. The Right Features
What tools do you need to be successful in marketing for your contracting, remodeling, or home building company? Some of the essentials are email, social media, landing pages to capture leads, analytics, and keywords research and topics tools. HubSpot has tools for all of these areas of marketing and more. If you think of another way that you want to maximize your marketing efforts for your construction company, HubSpot likely has another tool to help you out!
4. Everything in One Place
If you have several marketing tools, but they are scattered around between various different sites and softwares, it might be difficult to keep track of everything. HubSpot not only has all of the right tools which we just mentioned above, but they also have all of those tools in the same place in one software. Without HubSpot, you have one tool for email, a tool for social media, and another tool for analytics making everything fragmented. HubSpot brings all of these tools together, allowing you to see everything side by side and how it all plays together through analytics like we show in one of our previous blogs. HubSpot is the one-stop marketing software for your contracting, remodeling, and home building company.

5. Low Cost of Entry
When softwares are too expensive, it can be difficult to make such a big investment if you aren't sure if it'll be the best fit. HubSpot has made their software quite accessible with low cost of entry. They offer some of their tools for as low as $50/month, and even some for free. You can try it out then increase your investment in the software as your company grows. You might want only a couple tools now, then once you're ready to invest in more HubSpot makes it easy to add tools to your subscription. Because you might already be spending money on marketing campaigns, HubSpot's low cost of entry is helpful because it allows your construction company to test out the software before making an expensive commitment.

6. Power
How powerful is the marketing software? HubSpot has a lot of robustness in their tools, and their prices are lower than competitor prices for what you are getting. What is great is that the power exists in the lower levels of their offerings, not just at the expensive prices points. It pushes the power of their software down to the low price points, and then you can get even more power as you increase your package with their software. If you want a powerful software for to market your contracting, remodeling, or home building business, HubSpot is the right choice for you at every price-point.

7. Flexibility
It is always great to have a few different routes to take when you are tackling a marketing project. HubSpot usually gives you two or three ways to accomplish the same goal through their marketing tools. When you are striving for a goal, this makes it so you have multiple options to try instead of being stuck to one path. HubSpot also give you a lot of freedom to customize aspects of the platform to fit your needs, goals, and preferences. For instance, you can separate various properties in the software into categories based on what you want to measure in your next project. The flexibility HubSpot provides makes it a clear top-choice of marketing softwares for your contracting, remodeling, and home building marketing.

8. Research and Development
A lot of software companies push to create a successful product, then once it reaches a good point they send it to the market. Once it hits the market, they ride the wave as long as they can without improving it further. HubSpot, on the other hand, continues their research and development every year. They are constantly investing more and more into research and development to improve their software to stay up to date with the evolving marketing world. Builder Funnel has been with HubSpot for several years now, and their software looks completely different than when we started with them and they are bettering their offerings year after year which can help your construction company stay ahead of the curve in marketing.

9. Integrations
While HubSpot has a lot of tools, they know their software won't always be the best choice for every area. Due to this, they have a growing list of over 660 integrations with other marketing softwares. By acknowledging that some competitors have tools that HubSpot doesn't have, they created an opportunity to let you connect other tools to their software so they can all work together still. They are the "hub" that connects their tools to other specialized tools, and HubSpot gives you a place for all of the data from the softwares that you choose to use alongside theirs. We definitely recommend choosing HubSpot as your hub to integrate all of the marketing tools that will help your contracting, remodeling, or home building business succeed.
Conclusion
Overall, we highly recommend HubSpot as a marketing software for your construction company. After 11 years using HubSpot to help contractors, builders, and remodelers, we're confident it's the best solution for your marketing needs. Contact us if you want know more about HubSpot. We can show you how we use the software, or we can give you a demo to see if it's a good fit for your marketing goals. You can book a meeting with Spencer to talk about HubSpot here!