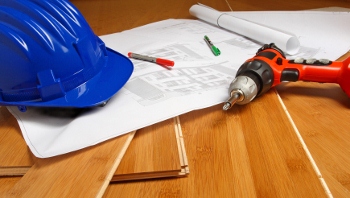 We all know inbound marketing is essential to survival in today's competitive home building and remodeling environment. We also know that it's not easy for small business owners to put together a comprehensive plan that delivers qualified sales leads and real results. A focused approach goes a long way, however, toward realizing the success you want.

Key No. 1: Setting Goals
You wouldn't begin a remodeling project for a client without carefully planning the entire process, would you? The same principle applies to the creation of your inbound marketing plan. The e-book guides you through the process of setting goals that are specific, measurable and achievable, with detailed information on the type of results you can realistically expect during your campaign period. Discover how to track your campaign and measure your performance against your goals.
Key No. 2: Creating the Plan
Translating your goals into a workable plan requires a blueprint, much like the one you use when you start a new homebuilding project. Learn what an inbound marketing plan looks like, including:
Identifying the target audience
Devising the marketing tactics you plan to use
How to set actual measurement criteria to see how well you're achieving your goal
These methods will help you to put together a comprehensive plan for implementing your inbound marketing strategy.
Key No. 3: Establishing a Timetable
We all want to see results quickly, but the fact is that inbound marketing—like any other type of promotional activity—takes time to work. The e-book helps you find out how to define your criteria for success, understand your starting point and build on your results. Set yourself a realistic timetable based on industry intelligence and focus on implementing the strategy without cutting corners and compromising quality.
Key No. 4: Determining the Cost
Business owners often expect inbound marketing to be a free method of promotion, but that's not entirely accurate. Sure, it's cheaper than most forms of traditional marketing but there are some costs involved. Before you embark on your campaign, you need a clear indication of what expenses you can expect to face. Find out the most cost-effective methods of implementing your strategy with sample costs from the industry.