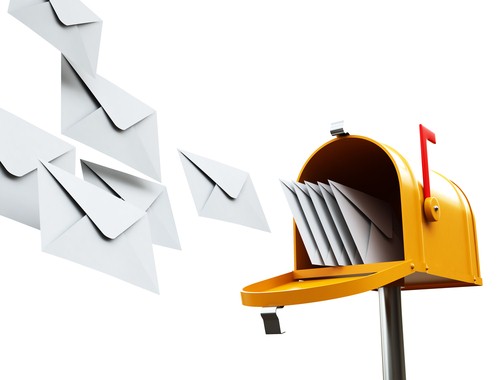 There are many ways to market, since customers are so plugged in to media. There's the social media giant, the customers cruising Google for results, those who are listening to the radio, and others who are leafing through magazines or sitting in front of the television. With so many different avenues of marketing, it can be difficult for a home building company to decide the best marketing route for their business.
While there's no magic formula to bringing customers in the door, it's well known that an integrated marketing approach is most effective. A form of advertising that you might not be aware of is direct mail. This advertising medium is affordable, sensible, and best of all, has a high rate of return. If you're not using direct mail to target home building customers already, we have a few reasons why you should start:
Direct mail is physical. There's much ado about internet advertising (and for good reason), but one of the great advantages of direct mail is that it is a physical thing in the hands of the customer. This is rare in the digital age, and having a physical entity can get a customer's attention.
It works well with an integrated approach. Do you have a website? You can use a QR code in your direct mail offerings so the customer can simply click a picture with a smartphone and be taken immediately there. The customer doesn't even have to be at the computer, and the connection is instantaneous.
It's easy to measure results. One of the great advantages of direct mail is that you can put it to the test, and it's easy to measure results. This is in comparison to social media, where it can be nearly impossible to figure out how much effect it's having on your actual sales. Social media drives traffic, which is far more difficult to quantify.
You can make an offer they can't refuse. Studies have shown that direct mail is most effective when it comes coupled with an offer. Direct mail is a great way to promote discounts and encourage customer loyalty.
You can run multiple direct mail campaigns. If you have returning customers, send them special discounts and ensure that you are on their minds. You can also pitch to new customers. Campaigns such as A/B testing can easily help you determine what gets you the best results. Direct mail is extremely flexible.
In order for home building companies to use direct mail effectively, it's recommended to spend time on the list of prospects. A more finely-tuned list will equal better results in the long run, and it's worth spending the majority of your planning time here. There are many ways to approach direct mail, from simple postcards to complex, glossy magazines.
No matter which way you choose to approach direct mail, remember that it has a longer sales cycle as compared to most internet approaches. While PPC and other marketing avenues may produce quicker results, direct mail consistently produces results with incredible ROI. If your company hasn't used direct mail, give it a shot. You'll be surprised at how your home building sales funnel will react!