Are you searching for the perfect remodeling company in New Mexico to transform your home? We're here to help! Builder Funnel is a marketing agency that works exclusively with remodelers, builders, and contractors so we know a thing or two about what to look for during your selection process! That's why we created this helpful list of pre-screened, hand-selected New Mexico remodelers. How do we do this? Learn more about our recommendations and screening process here.
Without further delay, you'll find two pre-screened remodeling companies for each of 5 cities in New Mexico below!
Albuquerque Remodeling Companies
To make your search for remodeling companies in Albuquerque, New Mexico easier, we found these two companies for you to consider!

Lee Michael Homes has been helping design and build dream homes for clients over the past 20+ years. They have an extensive gallery of projects on their website where you can see their eco-friendly homes and the work that has led them to win several awards. Lee Michael Homes consistently brings quality projects to life while integrating the personal style of their clients to create something unique. If you want to learn more about Lee Michael Homes and their team, browse their website or read their blog to see if they are the right choice for your next remodeling project!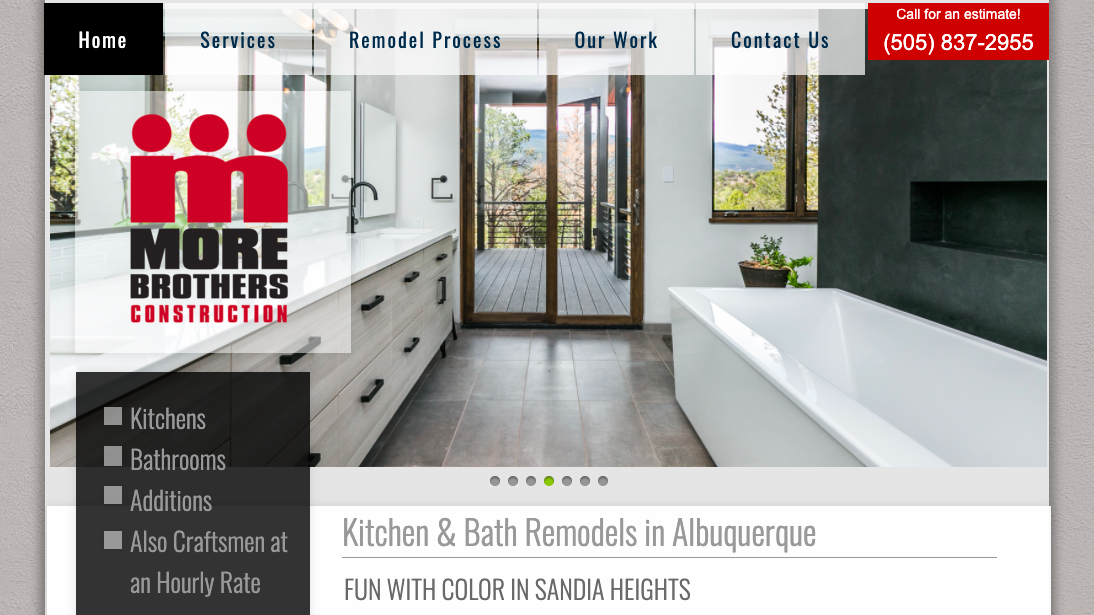 As and award-winning company, More Brothers Construction specializes in kitchen and bathroom remodeling, while offering a variety of other construction and remodeling services. To offer some transparency about how your remodeling project would look with their company, More Brothers Construction provides their 9-step remodeling process on their website for you to view. If you're looking for a company that pays close attention to detail to fulfill your remodeling needs, go browse the gallery of their work.
Santa Fe Remodeling Companies
Here are two remodeling companies that can help with your next remodeling project in Santa Fe, New Mexico: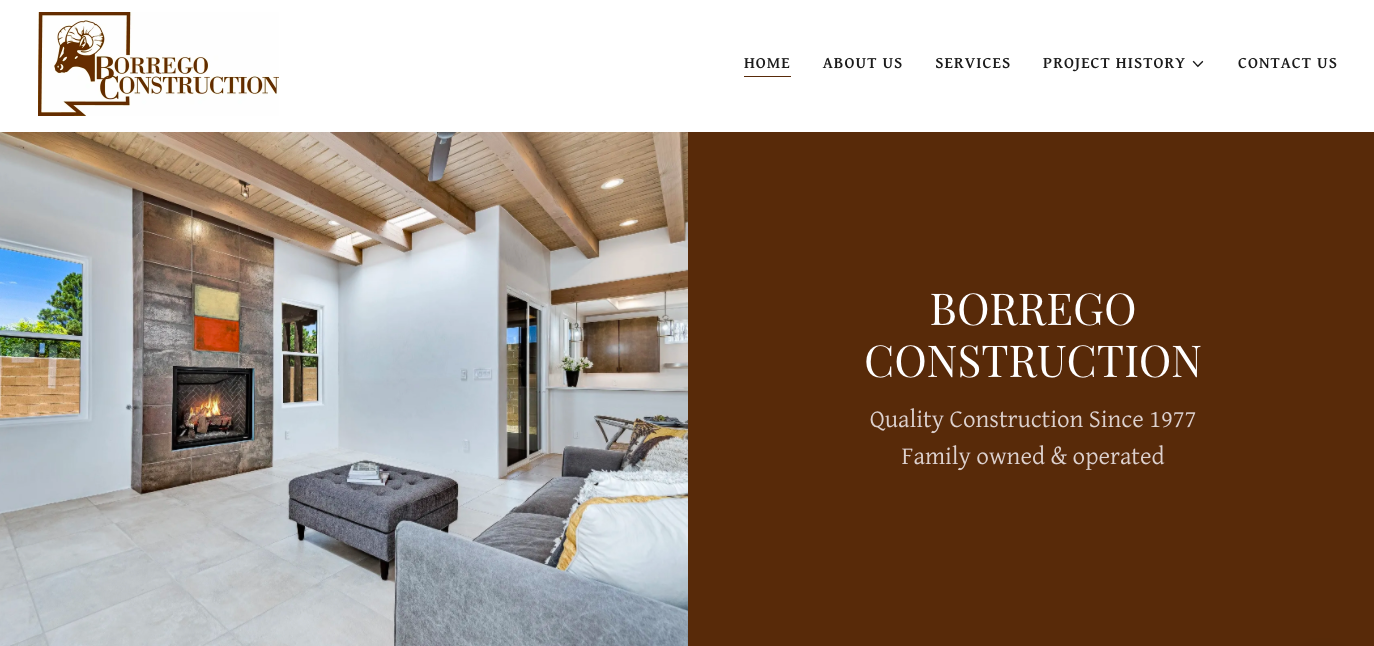 Over the past 40+ years, Borrego Construction has been focusing on building relationships first, and homes thereafter. Their family owned construction and remodeling company manages the entire project process from the design and planning, to the construction, to the final walk-through with the client. Their main goal is always to satisfy their clients with their communication throughout the project and the quality of the final results. We definitely recommend considering Borrego Construction for your next remodeling project and looking through their project history gallery to see their work!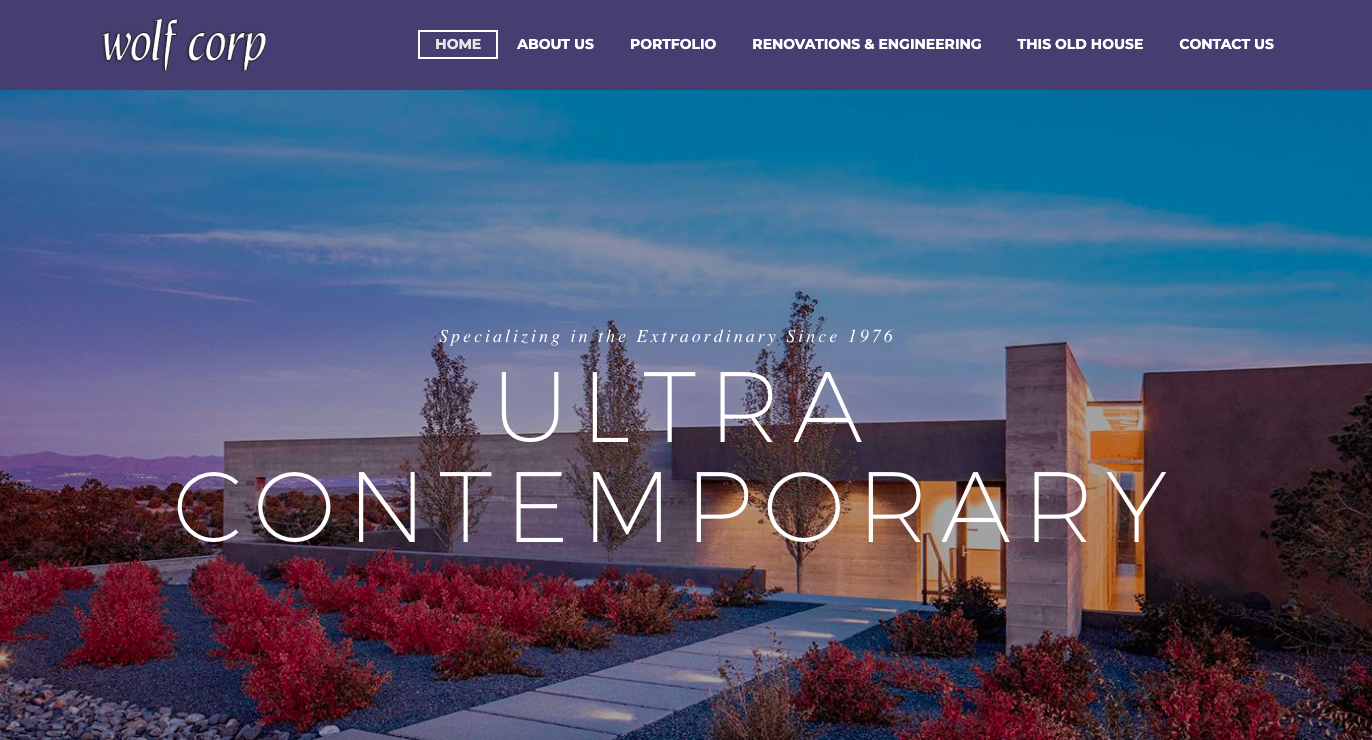 If you are looking for a contractor for an extraordinary project, Wolf Corp is ready for the challenge! They are an award-winning company including winning the Best of Santa Fe award, and their work includes renowned projects including the Georgia O'Keeffe Museum. Wolf Corp is always willing to create and develop unusual and creative designs. They specialize in high-end home and commercial construction and renovations for a variety of projects. Take a look at Wolf Corp's website to see their portfolio and see if their style will meet your needs!
Rio Rancho Remodeling Companies
Based on our research, here are two remodeling companies to consider for your next project in Rio Rancho, New Mexico!

Native Constructors is based in Rio Ranch and has over 25 years of experience providing construction and remodeling services to cities including Albuquerque, Rio Rancho, Santa Fe, Los Alamos, the Four Corners, and SW Colorado. If you have a project for remodeling, carpentry, flooring, tiling, drywall, or maintenance then Native Constructors has options for you! Head to their website to see their gallery and request an estimate for your remodeling project.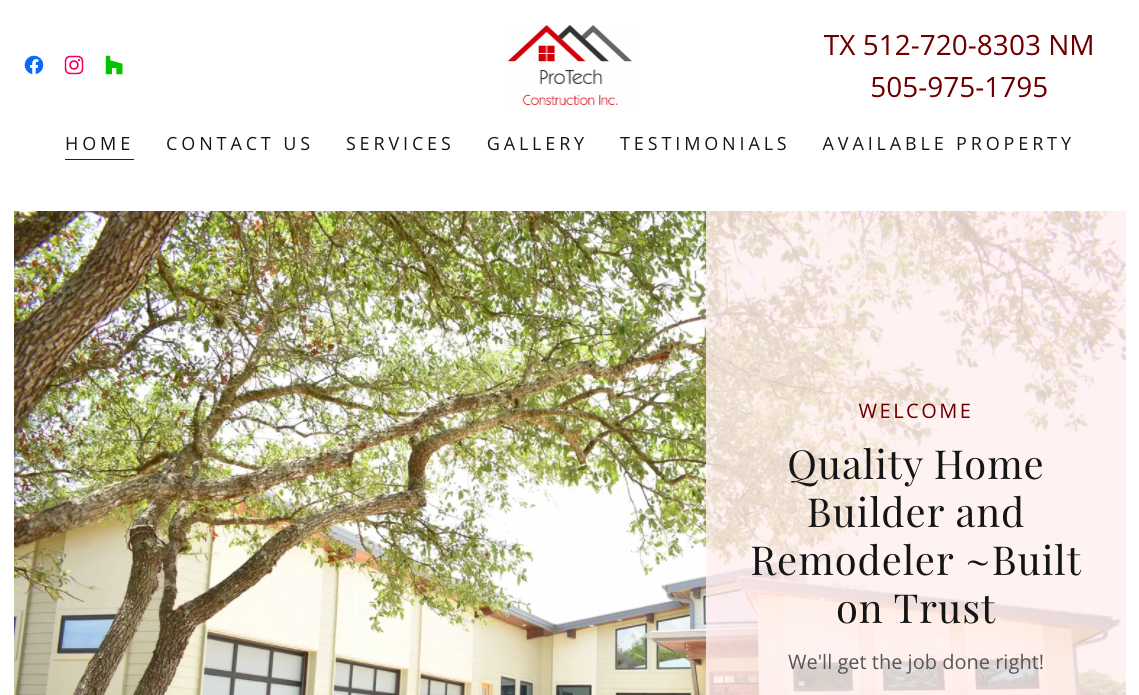 With locations in both Rio Rancho, New Mexico and Austin, Texas, Pro Tech Construction is a family owned-business with over 45 years of experience. Their services include remodeling, home building, additions and patios, and other general construction projects. When you work with Pro Tech Construction they provide custom designs that include 3D models of their concepts. To prove their confidence in their quality of work, they offer a 5 year warranty on their projects. In order to give back to their communities, Pro Tech Construction donates to the childhood cancer communities in both of their locations. Visit their website to find out more about their company and to see if they are a good fit for your next remodeling project.
Las Cruces Remodeling Companies
Two remodeling companies that you should check out in Las Cruces, New Mexico are here:

If you're looking for an energy efficient, cost effective, and high quality remodel, you have to check out Jones Construction Company. They have won several awards including being voted as the best construction company in Las Cruces multiple years in a row. Their website includes a gallery and testimonies from their clients which will give you an idea of if they are a great fit for you!

Premier Remodeling is a high quality family owned business that can manage your bathroom, kitchen, or custom remodeling projects. To ensure that your needs are exceeded and that the results last, Premier Remodeling offers a warranty on their projects. They say that some of the reasons to choose them are their commitment, determination, respect, quality, and experience. Head to their website to get a free quote about your remodeling needs! You can also get to know their leadership team right on their website so you can know a little bit about the people you'd be working with!
Taos Remodeling Companies
If you live in Taos, New Mexico or the surrounding area and are looking for remodeling services, here are some recommendations!

As a design-build studio, Magee Design does all of their work with honesty and trust at their core. You can view testimonies and a gallery of their work on their website as proof of their high quality work. Magee Design aims to bring a meaningful experience to clients with all of their remodeling and construction needs. If you need construction remodeling services, check out Magee Design's design, construction, and project management services.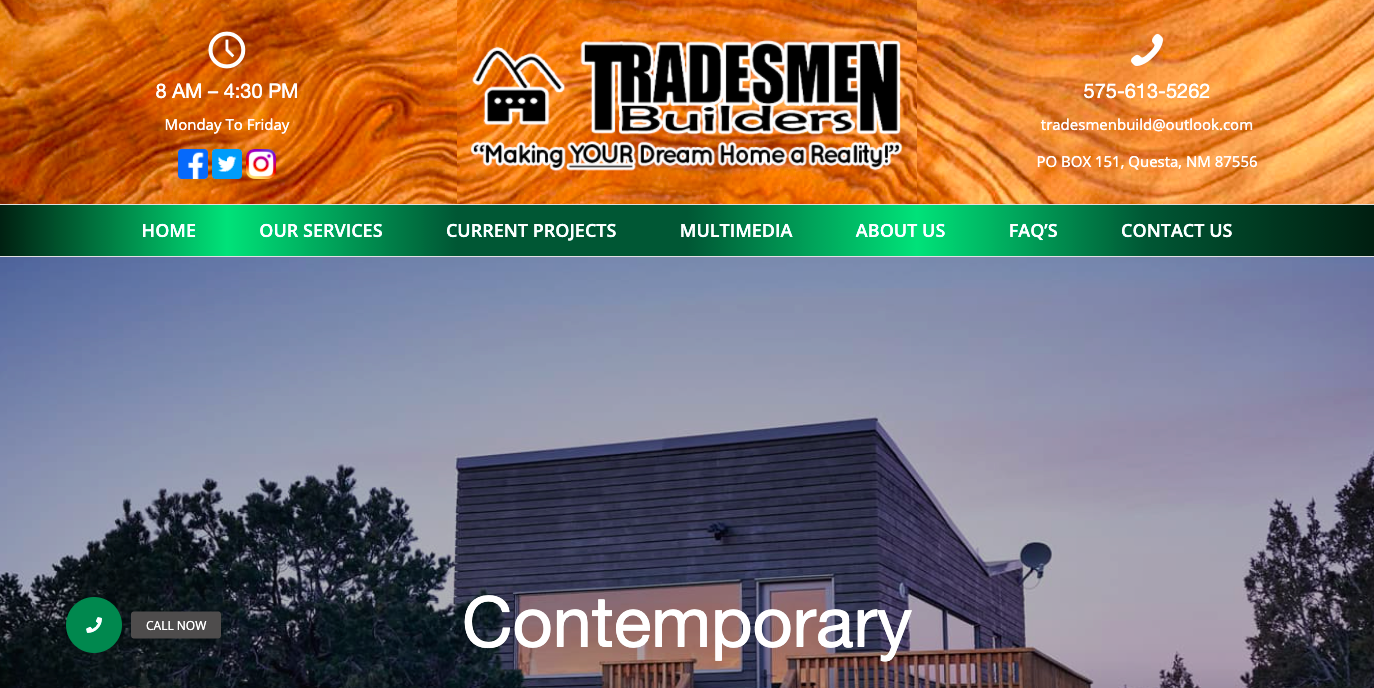 Tradesmen Builders wants to make your dreams come to live through their services in design, remodeling, new construction, repairs, and financial services. They are a family-owned business whose high quality work is exhibited in the testimonies featured on their website and their galleries of current projects. If you want to find out more about Tradesmen Builders and why we recommend them, you can check out some YouTube videos and news articles that their work is featured in on their multimedia page.
Selecting a New Mexico Remodeling Contractor
We hope you enjoyed Builder Funnel's pre-screened recommendations for New Mexico remodeling contractors to consider. Remember,
our recommendations are only remodelers we recommend checking out further
. We base our recommendations off of online information accessible to the public including, but not limited to, reviews, testimonials, license numbers, imagery, portfolios, websites, and social profiles, and have not personally worked with these companies.
How can you screen companies further? You can make sure they have a valid license for the work you're looking for, and ask for and check their references. In addition, look at various testimonials and reviews, browse their project portfolio, and learn more about their company's reputation. Check out this article on how to vet contractors for more information!
We hope you enjoyed this article on New Mexico Remodelers to consider for your next project! Until next time, remember to do your research, and Builder Funnel wishes you all the best in finding the perfect remodeler for your New Mexico home!