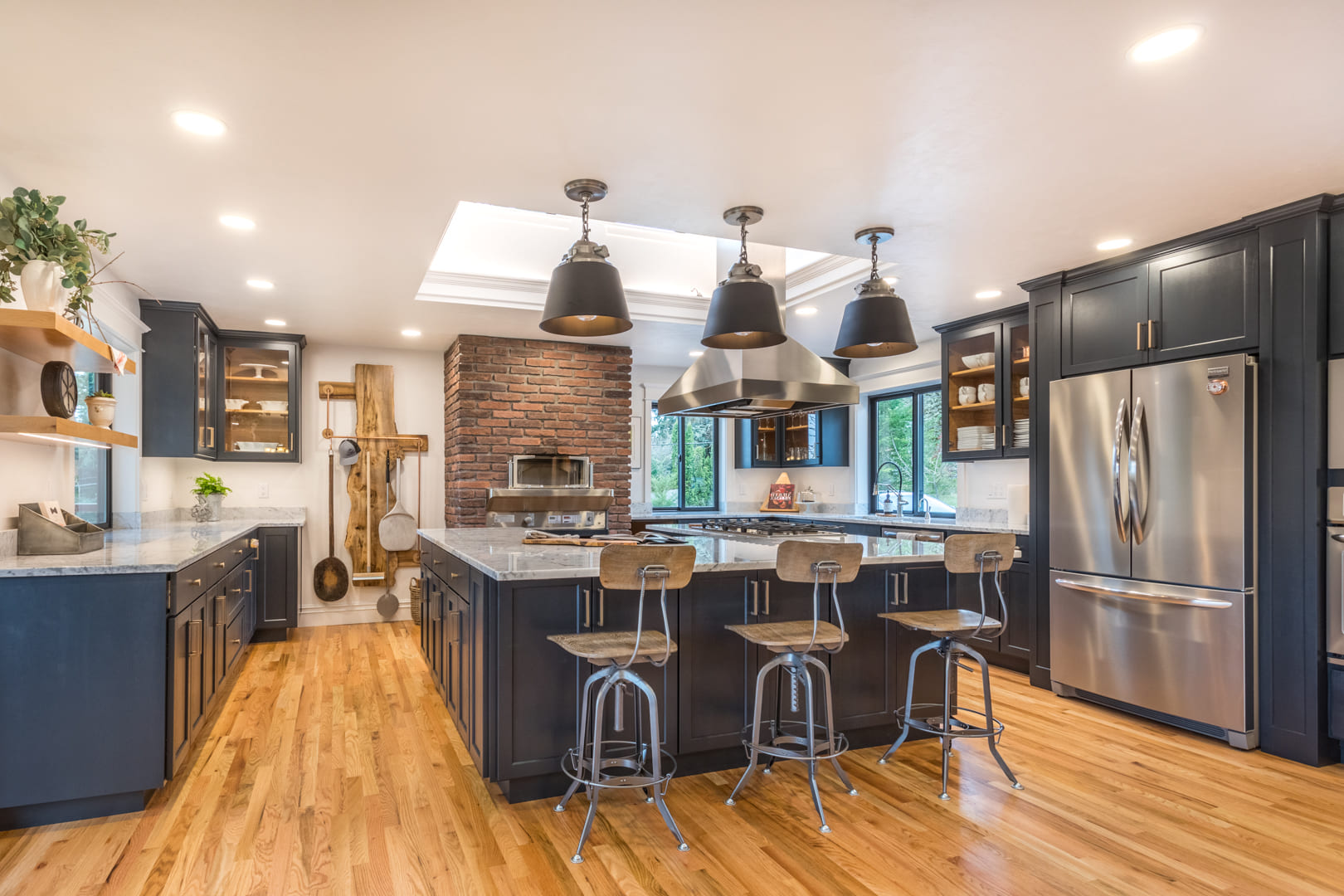 Background
Corvallis Custom Kitchens & Baths is a family-run design-build company serving Corvallis, Oregon. Owners Ryan and Tinsa Schweitzer bring the perfect combination of building expertise and artful design to all their remodels. Corvallis Custom Kitchens & Baths has been partnering with Builder Funnel for digital marketing services since 2020, and in that time, they have doubled their website traffic and tripled their leads!
The Challenge
One of the most common challenges design-build remodelers face is too few qualified leads, and this was the case for Corvallis Custom Kitchens & Baths when we started working together. In Corvallis, there are many affluent citizens, and businesses have stepped up to provide high-end services in the market. This makes qualified leads even more scarce as competition abounds! Our challenge to overcome then was to figure out a way to generate more qualified traffic and leads while also enhancing our digital presence in this local market.
The Strategy
Our strategy followed a holistic inbound marketing approach including blog posts, keyword research, content pages, search engine optimization, conversion campaigns, and project spotlights. Our project spotlights allowed us to rank in the search engine results for local Corvallis neighborhood names + remodeling terms and drive qualified traffic. Additional content updates and blog posts increase traffic further. This coupled with social media promotion and Kitchen and Bathroom Remodeling Guides as conversion offers led to a dramatic increase in qualified leads from this new website traffic.
The Results
Corvallis Custom Kitchen & Baths doubled their website traffic and tripled their qualified leads in the first full year working with Builder Funnel. In total, website sessions (unique website visits) increased by 206% compared in 2021 compared to 2020, and new contacts were up by 362%.

Organic Search brought in the most leads (199) with an incredible conversion rate of 3.67% , was bringing in 10 times the amount of traffic to the website by ranking for important search terms.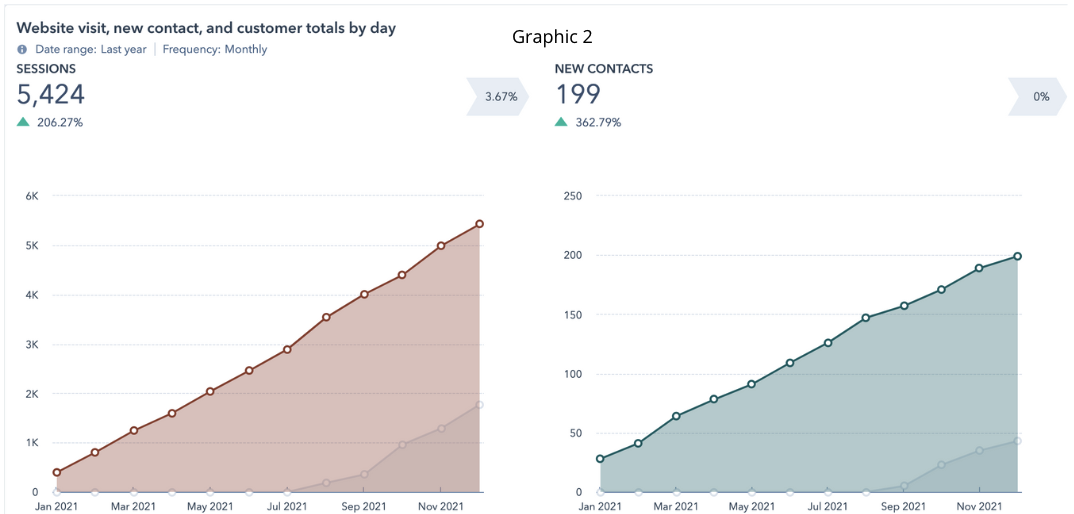 Key Takeaways
Builder Funnel's unique approach to marketing strategy leads to consistent, compounding results over time. Once you build this momentum, it doesn't stop easily. With consistent marketing efforts with guaranteed results like this, ask yourself - "where could by business by in 1, 2, 5, or 10 years?"
Whether you do it yourself, hire a marketer, or work with us, we encourage you to start today no matter how small the action, and we're so excited to see what you accomplish this year and in the years to come.
If you're ready to discuss your marketing, we'd love to discuss your goals and options to take your remodeling business exactly where you want it to be! Click here to book a meeting.