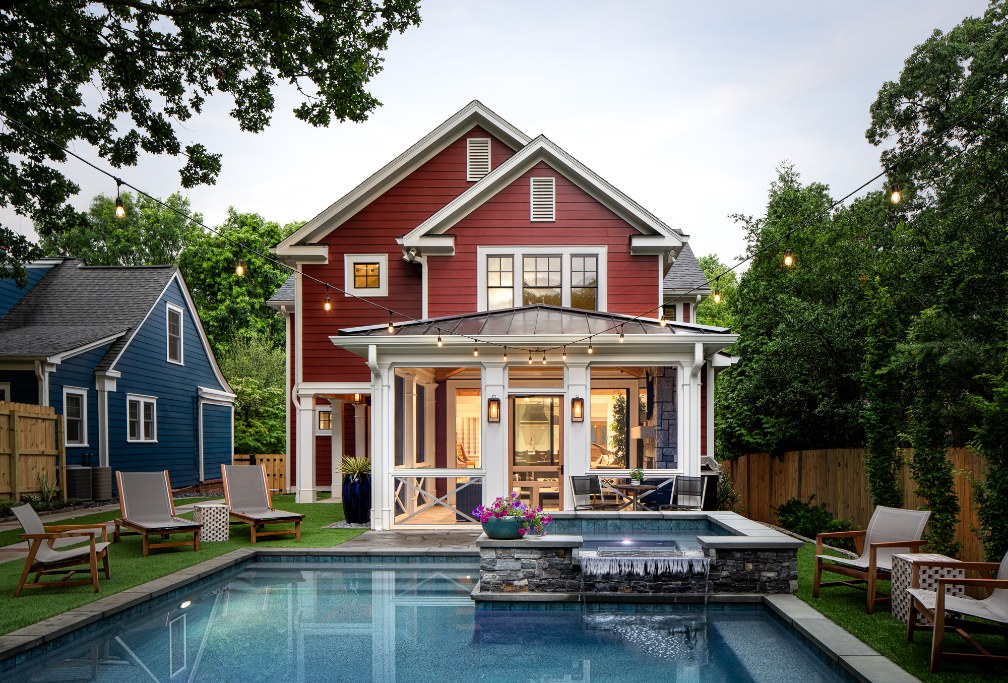 Background
Copper Sky Renovations, a remodeling company in Atlanta, Georgia, believes old houses are worth saving. The right way - with a strong eye for traditional design elements, a thoughtful layout, meticulous planning, and uncompromising attention to detail.
With that spirit in mind - and an abundance of old houses in need of saving - Copper Sky Renovations was founded in 2003. With a particular affinity for Craftsman and Victorian-era styles, they have had the pleasure of renovating several houses in Atlanta's historic neighborhoods.
"Our approach is part renovation, part restoration, - a carefully planned

amalgamation of two distinctively different worlds."
The Problem
When Copper Sky Renovations came to us, they were struggling to grow their traffic online. They were spending $1,500 per month on Google AdWords to drive all of their traffic, and they weren't making any progress in terms of natural, organic ranking.
Now, there's nothing wrong with paid traffic as a supplement, but when you have to rely on it for everything you're getting, you are renting, not owning your space in the search engines.
Copper Sky Renovations wanted to own their traffic and to see their leads from online sources grow.
The Solution
Builder Funnel approached the situation strategically, doing in-depth keyword research to identify the top keywords in the Atlanta area for remodeling related terms. From there, we created a content marketing and SEO plan to effectively target those keywords and start improving ranking. In today's environment, SEO has hundreds of factors that impact a website's search ranking on Google, Yahoo, Bing, etc.
So, we took a holistic approach to our strategy that included:
Blogging
Additional Website Pages
On-Page SEO
Social Media
We also developed a comprehensive lead conversion strategy to capture more of the people visiting the website. This strategy included looking at the top-visited pages, adding conversion opportunities, and measuring the results to make adjustments over time.
We installed the following to improve lead conversion:
Calls to Action
Conversion Pages
Success Pages
Lead Flows
The Results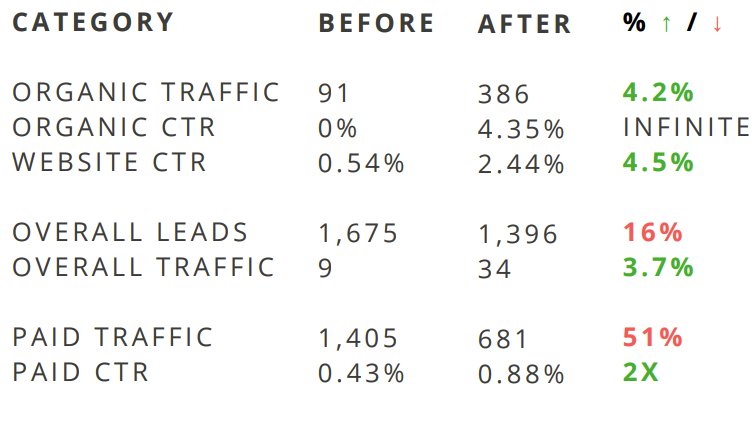 As you can see above, overall traffic decreased slightly. This is due to the reliance on paid traffic. While reliance on PPC was decreasing, organic traffic (and organic conversion rates) increased dramatically. Leads from the entire website nearly quadrupled in the first year of working with Builder Funnel.
Organic Traffic

Organic traffic increased from 91 visits in December to a high of 386 in August. Conversion rates also increased greatly during this time.
Leads from Organic Traffic

Leads from organic traffic continued to grow during the same time frame.
Reliance on Paid Traffic

Paid search was a significant source of traffic at the end of December. Through inbound marketing, reliance on PPC has dropped significantly in the past half-year.
Overall Leads from Website

Since we implemented our marketing strategy, Copper Sky has been able to grow organic traffic, while reducing reliance on PPC advertising.
Key Takeaways
The more you use your website pages, blog posts, social media networks, emails, lead conversion campaigns, and other marketing efforts to build "digital equity" in your own online presence, the less you will need to rely on "pay-to-play" methods. Furthermore, doing this will set up you for success so no matter where the market goes - you won't be beholden to Google, Facebook, or other advertising platforms that require you to pay handsomely for leads and customers.
If you're ready to decrease your reliance on paid advertising and build content that will consistently generate qualified traffic and leads, contact us to start the conversation!