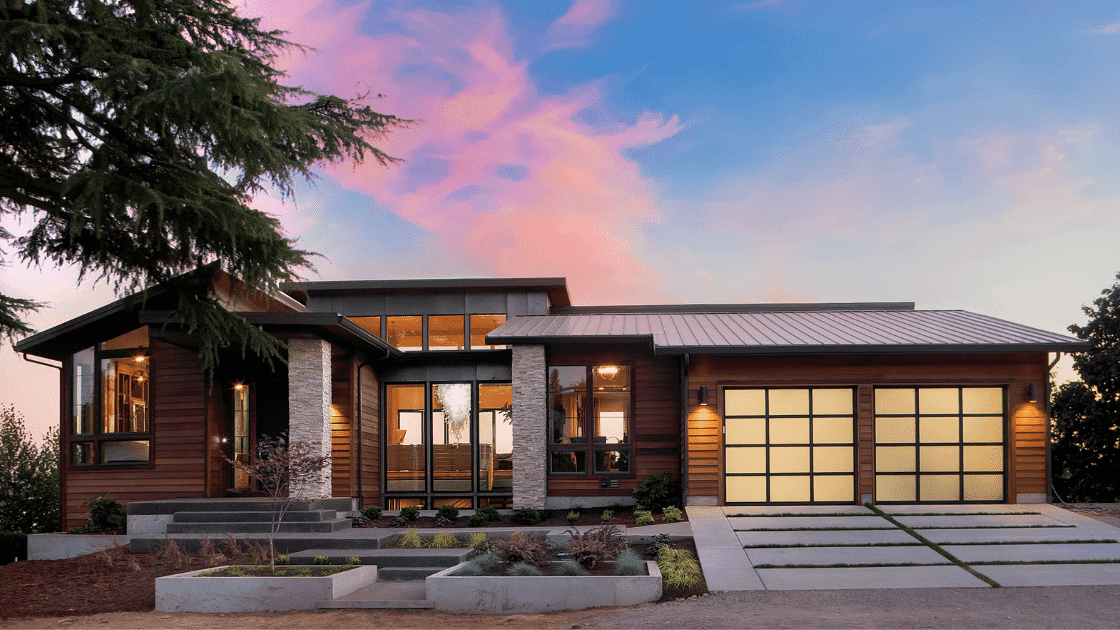 The Challenge
This remodeling client (who asked to remain nameless) was having trouble getting traction with social media. They were posting, but nothing was really getting results. Sometimes, they would go through lapses where they wouldn't post at all, and then they'd post a bunch at once at other times. The inconsistency and lack of direction led to wasted time with no real results to show for it.
The Strategy
This remodeler was able to increase key social media metrics by simply posting the right content consistently using Builder Funnel's best recommendations for social media content. Here's how it was done.
1. Leverage Research & Knowledge
Our team at Builder Funnel has over 12 years of experience working with remodelers to drive traffic, build trust, and increase brand awareness using social media. We work with businesses in the industry every day and are constantly learning what works and what doesn't in the social media industry. We used this knowledge to curate social media content that was able to do all the right things for this remodeler.
2. Optimized Posting Across Networks
Each month, we delivered posts to be shared on Facebook, LinkedIn, and Instagram with optimized content, best times for posting, curated imagery, hand-picked hashtags, and more. After minor adjustments and review, this content was ready to go, and now the whole month of social media is scheduled. Once that's done, you just sit back, and watch your social media strategy execute.
The Results
Before we started regular posting, this remodeler was posting sporadically throughout the month or not at all on Facebook and hadn't posted in more than 2 years on Instagram. After the implementation of regular posting to both accounts in June through the end of December, they saw an average reach increase of 352 each month on Facebook and 1,196 each month on Instagram meaning 1,548 more people saw the client's posts than before they started working on social media with us.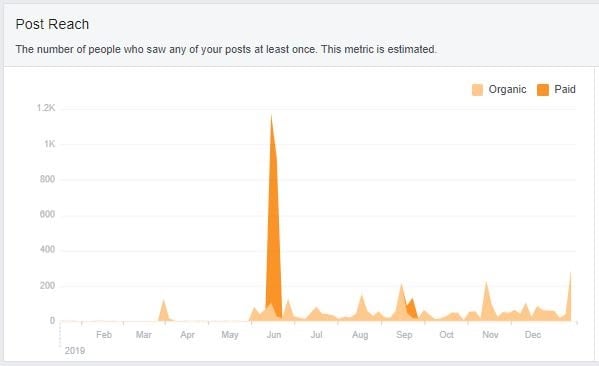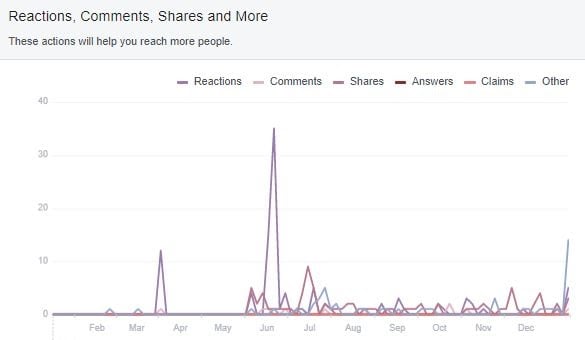 Along with an increased average monthly reach, the Facebook account also saw an increase of 145 page followers and 144 page likes in the seven months they've been using our social media services. One person even commented on one of the posts saying...
"Okay, we are ready when you are. Give me a call this week to set something up sir."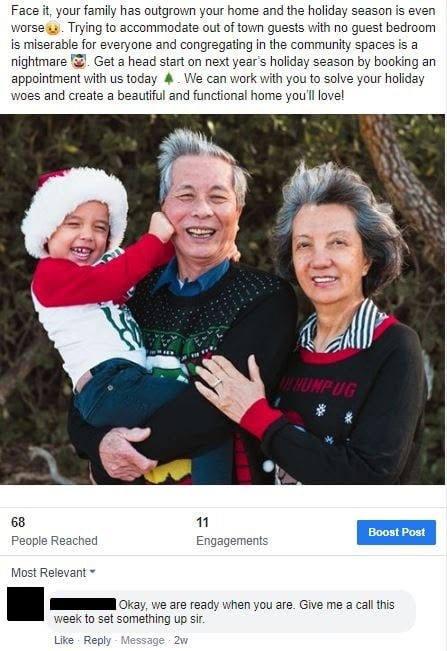 Instagram also saw more positive results than just reach. In seven months this remodeler saw an average increase of 8.8 actions on its Instagram page per month. Actions on a profile page could mean profile visits or website clicks. They also gained 13 new followers and had 1,817 average impressions per month.