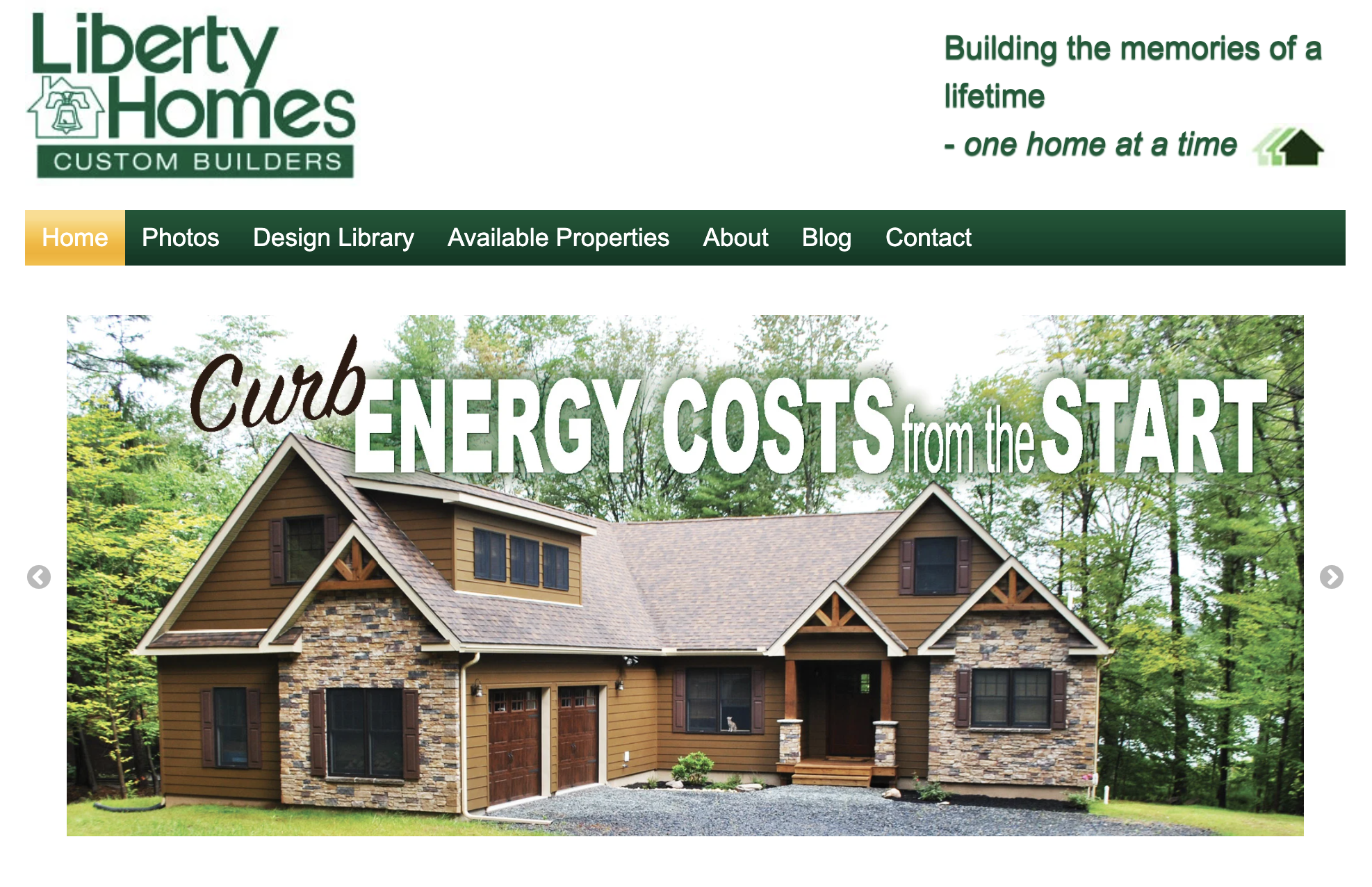 Background
Liberty Homes is a custom home builder that has served the Poconos region in Pennsylvania since 1978. They take pride in building quality, energy-efficient homes in the Pocono Mountains. The Liberty Homes team truly loves where they live and work and want to see the entire region succeed!
Liberty Homes has been working with Builder Funnel for over 7 years! Over this timeframe, they've increased their monthly leads 10x and monthly traffic 6-10x (10x in the summer and 6x every other month). In addition, they are currently booked almost 2 years out! With a full pipeline and marketing producing dramatic results, they can rest easy and pick the clients they really want to work with!
The Challenge
Before they enjoyed these amazing results, the challenge we faced was finding out how to reach people who were interested in moving to, living in, retiring to, or investing in the Poconos. Some of these individuals and families lived in the Poconos, but many were scattered across the East Coast from Florida to NYC!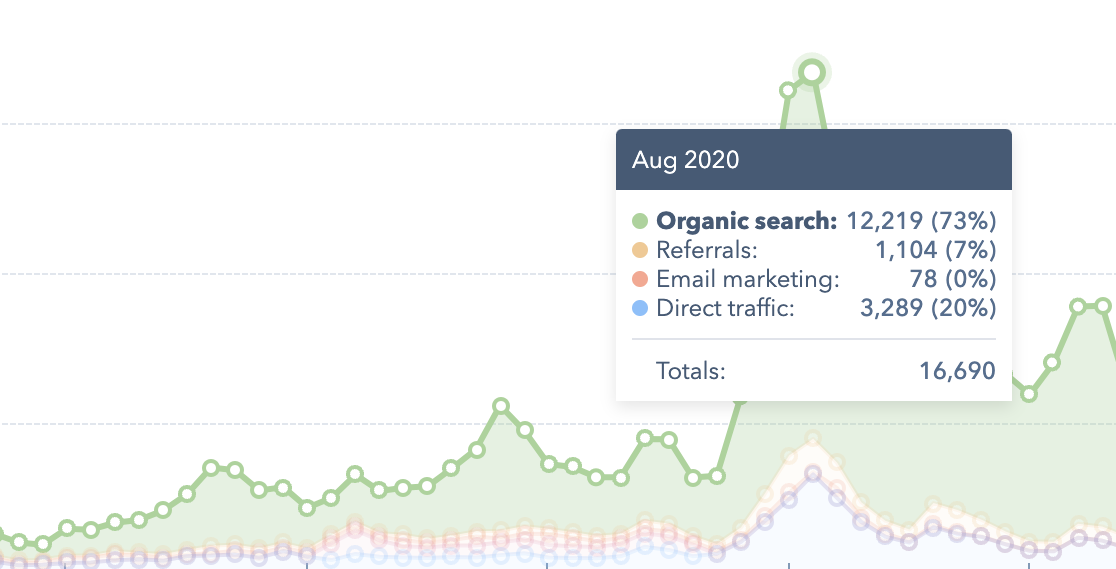 Our Strategy
There are so many ways that Liberty Homes has found success, but for this case study, we'll focus on how they received a phenomenal amount of website visitors through blog content created by Builder Funnel. To achieve this result, we focused on creating blog posts that focused on topics of interest to locals, vacationers, investors, retirees, and transplants.
The Results
100,000+ Blog Views and Counting

By targeting specific topics of interest, we were able to reach the desired audience and garner more awareness for not only Liberty Homes but for the Poconos region as a whole! Many of our blog posts not only ranked on the first page (and first spot) of the search results, but also in the featured snippet (considered Position Zero).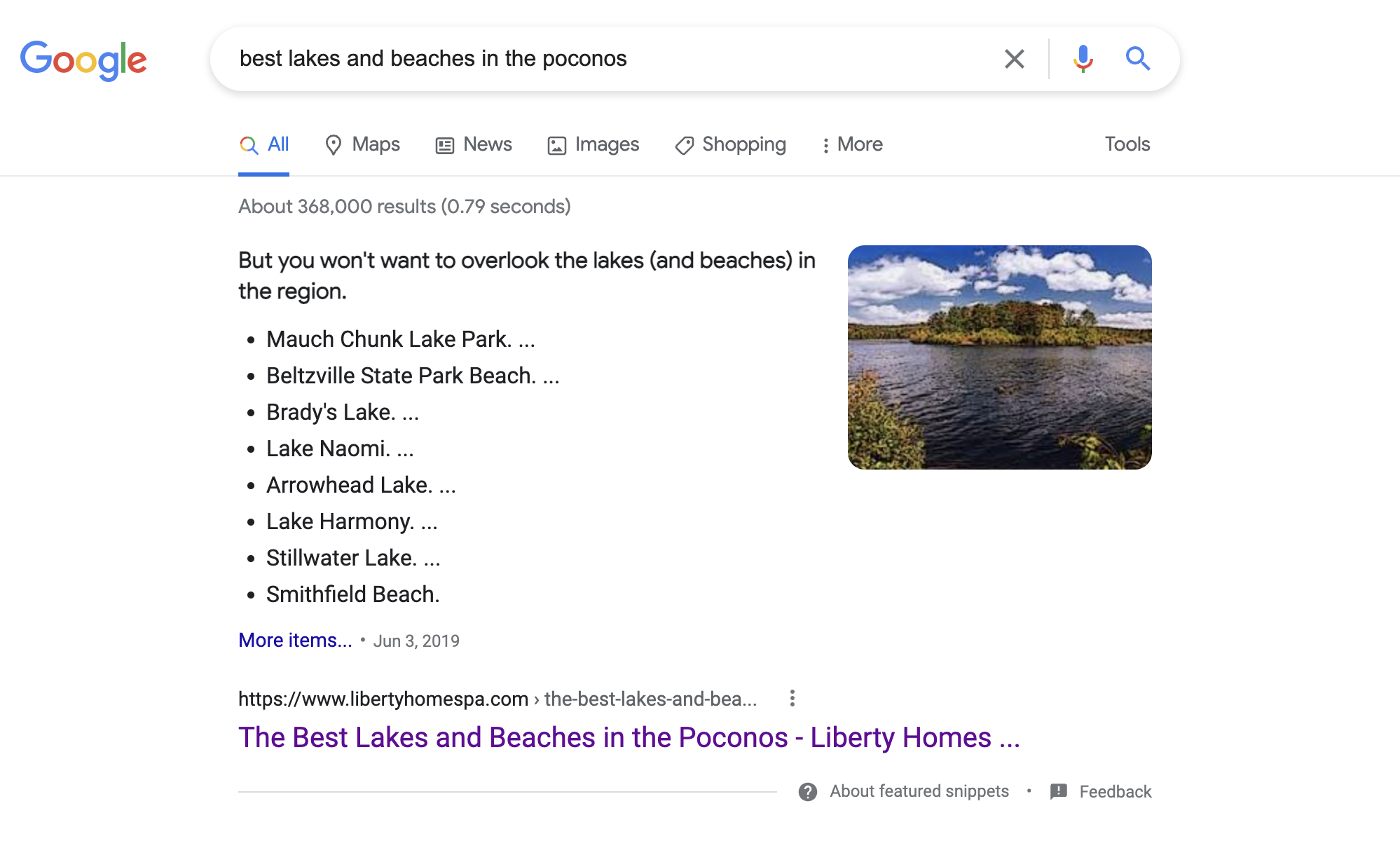 Key Takeaways
Remember, local blogs can help you generate new awareness and relevant website traffic, but every company and area is different so it's important to do your research and target the right local keyword opportunities to enjoy amazing results!
We'd love to help you achieve the same success Liberty Homes has enjoyed! If you're interested, contact us to start the conversation!