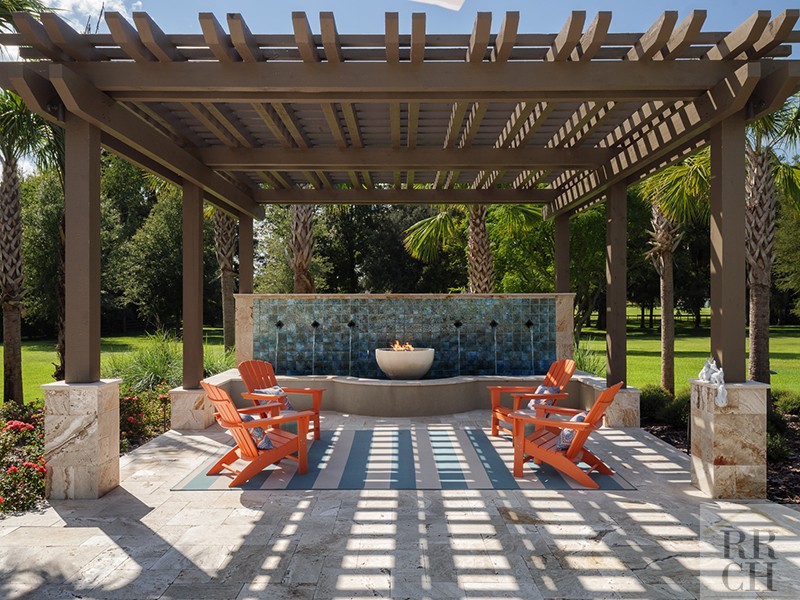 Background
Robinson Renovation & Custom Homes, Inc. has been delighting customers with amazing residential renovations and custom homes in the Gainesville, Florida area as well as Alachua County since 1958! RRCH hired Builder Funnel at the end of 2019 with a few big goals for the coming years.
Put together a sustainable, repeatable online marketing system
Increase sales from $8.5M to $10M
Continue to build a strong company brand and reputation
The Challenge
When RRCH first partnered with Builder Funnel, they had a good marketing practice but wanted to take it to new heights. The years before they had sustained growth and didn't need to worry about marketing. But they knew that couldn't last forever and took advantage of this sustainability to build a marketing system that would work in the long term.
To do this, our main challenges were as follows:
Increase Website Traffic / Engagement
Increase Qualified Leads
Increase Sales Over Past Years
The Strategy
Builder Funnel's inbound marketing strategy always works towards one or more of these goals...
Drive Website Traffic
Increase Lead Conversions
Nurture Leads Down the Sales Funnel
Close Qualified Leads into Customers
Robinson Renovation and Custom Homes was a big part of the Gainesville community already so our strategy focused on this question - "How do we help them continue to grow in the surrounding areas?"
We did this by creating relevant, consistent blog content around their processes, projects, locations where they work, and questions people ask. This increased organic website traffic, and you'll see in the chart below, their organic traffic continued to increase to the point where they don't need to invest in paid advertising!
We didn't just do this with blog content either: social media, website optimization, and email campaigns. We do it all to make sure everyone around RRCH knows where to find the best service possible.
With our strategy, we don't just drive a lot of people on your website, but the right people, the people who are looking for the services you provide.
Robinson Renovations & Customs Homes, Inc. is now being seen by their target audience consistently. By including a CTAs [call-to-actions] our blogs, social media, and emails, we have acquired the audience that RRCH needs to convert into qualified customers.
Leads convert at different points in the decision-making process. We value every lead that comes into the funnel and makes sure we give them the information they need to progress forward, with or without RRCH. That is why they have so many people come to them!
To sum it all up, the strategy included monthly blog posts, webpage updates, emails, and social media posts that ensure we are providing ample opportunities to acquire sales qualified prospects. These actions allow us to attract RRCH's ideal customers and turn them into satisfied customers.
The Results
We increased website traffic by 468% and had the best sales year to date. See more results below!
From Nov. 2019 to May 2022
Organic Search traffic (green) increased by 2,470.4%, Direct Traffic (blue) by 131%, Organic Social (light blue) by 1,633%, and Referrals (orange) by 438% since Builder Funnel started marketing for Robinson Renovations & Custom Homes.
2021-2022 Sessions
We received almost 25,000 website visitors to the RRCH website in 2021. This was a 120% increase over the previous timeframe!
2021-2022 Email Statistics
Contacts Created within HubSpot (Qualified Leads)
2020-2021
2021-2022
You can clearly see that over the course of 2 years RRCH has seen a substantial increase [73%] in leads coming in through their website!
For this case study, we are looking at all three of Robinson's goals for the coming years....
Put together a sustainable, repeatable online marketing system
Increase sales from $8.5M to $9-$10M
Continue to build a strong company brand and reputation
These were all completed in the last two years and change! Now, the goal line has been re-drawn, and we are working towards growing Robinson Renovation and Custom Homes even more!
Key Takeaways
We can't say this enough. You NEED a holistic marketing strategy to get sustainable, compounding results for your remodeling business. That's how RRCH got results. That's how you can get results too!
If you feel like your business is just "doing marketing" but not moving anywhere, contact us to start the conversation! We've helped dozens and dozens of remodelers grow their bottom lines year over year and build marketing systems that provide traffic, leads, and sales consistently through the good times and bad. We'd love to help you grow your business too!