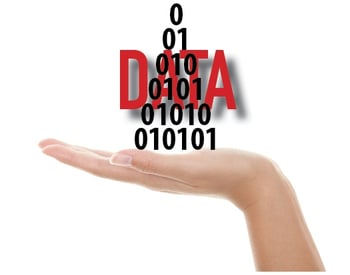 Sometimes when remodelers check out the latest marketing intelligence for their industry they can feel left out. That's particularly true when the information marketing experts talk about gets into topics such as Customer Relationship Management (CRM). It can be easy to think that that kind of marketing sophistication is for "the big boys." What if your remodeling business does less than $1M in sales a year? Isn't CRM overkill? Do you really need it?
It's probably true that a somewhat smaller remodeling company doesn't have the same volume of business (and the same number of customers and prospects) as a larger business. On the other hand, smaller firms often have smaller staff. The office staff at a smaller remodeling company often take on multiple tasks (scheduling, payroll, fielding phone calls, ordering materials, etc.). The result is often that marketing efforts often get pushed to the side.
What a good CRM system does, is to bring all of your customer and prospect information together in one place to make it easier to access, review, and use to make decisions. Instead of sorting through paper files or multiple spreadsheets, you have contatct information, records of interactions and marketing efforts, and even detailed notes if you want—all in one easy-to-access place. One of the beauties of CRM is that it not only helps you manage your marketing efforts, but it enables you to do a better job managing active clients.
You can even automate certain functions (such as follow-up emails) so that you don't have to remember them—or even spend time creating and sending out each one.
CRM, however, isn't just about convenience. Studies have shown that a CRM system can boost your company's sales by up to 29 percent, improve sales productivity significantly (upt to 34 percent better), and even increase your forcasting accuracy by as much as 42 percent.
Naturally, some smaller remodelers wonder about the expense. Does spending money on a CRM system really pay off? After all, most remodelers work on pretty tight budgets. But according to a Global Customer Service study CRM retuns an average of $8.71 for every $1 a company spends. That's pretty impressive!
If you'd like some additional information about CRM to determine if it makes sense for your remodeling company, I'd invite you to check out our free (On Demand) webinar: Increase New Home Sales and Remodeling Projects by Mastering Your CRM. This short (30 minutes) webinar will highlight some of the benefits to using CRM, talk about how to use it successfully, and will help you learn to match your sales process to your CRM so that you can improve sales. There's no obligation, and the information will help you to determine if CRM is a smart choice for your remodeling business.
CRM isn't just for the "big" guys. Managing your customer and prospect data is essential for any remodeling company that wants to stay successful.