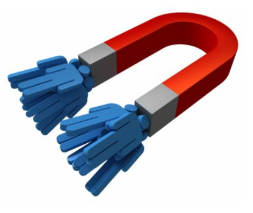 If your building company has a killer web site, blog, and
social media accounts
, congrats! You've already completed the first step toward
inbound marketing
as you have a solid follower base in multiple locations online. However, there is still more to the process of inbound marketing than simply getting found online. Now that you have these leads, you need to understand them and adapt to their needs so they will become clients. This takes time and communication that is tailored specifically to building clients.
Buyer Experiences and Interests: How to Understand Them
In order to have effective lead intelligence, you must be data-driven. Your inbound marketing must help you understand what brings in potential clients and what their goals are. You should also be able to discern between general web site traffic and potential building clients. Finally, being data-driven involves understanding the entire process of customer experience to tailor each step of the process.
Cultivate the following:
Lead database with history of leads' content interactions and interests
Analytics: Prospects and companies that are visiting your building web site AND e-mail and social media interactions.
Marketing Automation and Lead Nurturing aka Adaptive Communications
Avoid outbound marketing and e-mail marketing campaigns with irrelevant messages. While it is easy to send out generic messages, it is generally not very effective. Your marketing should be relevant for your leads and specifically where they are in the buying cycle. Go even one step further to add a personal touch so that they sound hand written, not computer generated. People are much more likely to click-through ads based on individual interests than they are likely to click-through ads in generic e-mail messages.

Take the time to: