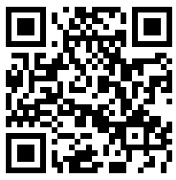 As a builder or remodeler, you probably have signs, trucks and direct mail pieces floating around your market area. Are you getting the most out of these marketing mediums?
What is a QR Code and How Can I use it as a Builder?
A QR Code, or quick response code, is a 2D bar code that looks like the image located at the top of this post.  A QR Code is scanned by a Smartphone and will take the user to a webpage, contact info, send a text or even take them to a video.
So how can builders use the QR codes effectively? Here are a few ideas to get the creative juices flowing!