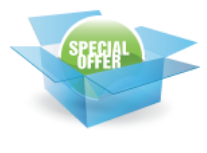 With the right methodology, creating an effective email offer can produce a strong return of investment yet many builders shy away from sending emails because they think it is too time consuming.
You can overcome this time restraint by following the steps below the next time you sit down to create an e-mail offer.
1) A Clever Title
If you want a prospect to open your email then it all comes down to the right title. The title has to be concise, but also compelling and attention grabbing.