Spring is here, which for many of us means spring cleaning and the start of a new season. While some of us are cleaning out our closets or our garages, it's also a great time to think about spring cleaning for your website. Take a look at a few of the spring cleaning hacks below and get to cleaning!

Large, Out of Date Images
Toss out any images on your website that look dated or off-brand compared to the rest of your website. While you're at it - remove any images with over-sized pixels that could be causing a delay in load times. Slow load times can seriously hinder the user experience. In fact, Kissmetrics reports that 40% of all people abandon a website that takes more than three seconds to load. Out of date or slow plugins should also be re-evaluated for their usefulness and deleted as necessary.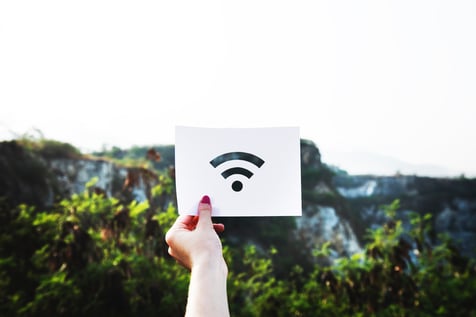 >> Read More: 16 Ways to Speed Up Your Website Today
404 Pages & Broken Links
Every once in a while, it is good practice to scan for broken links or 404 pages. A 404 error occurs when content on your site was either removed or relocated without putting additional content in its place. To find 404 errors, try using a site crawler like LinkMiner or Screamingfrog. To cut down on the amount of 404 errors, try updating or refreshing your content, rather than moving it to a new URL. If you do remove URLs from your website, make sure you put a 301 redirect in place to prevent 404 errors from occurring.
>> For more information on 301 Redirects, click here
Automatic Music
This should be a no-brainer. Unless you're a musician, automatic music is a HUGE turn off for your potential customers, not only is it completely unnecessary, you are forcing your customers to engage in something they weren't expecting, negating the idea of welcoming customers to your website. By extracting unnecessary data from someone's browser, you are creating an aura of inconvenience or nuisance, rather than the intended goal, to help your customer find the information they are looking for.
Social Media Icons in Your Header
Your header should be clean, simple, and easy to navigate. The more distractions you place above the fold, the more likely your audience will leave your website. There should be an identifiable social media presence be felt on your website. But those profile icons in your header? They may be doing more harm than good. Social media icons in your header give users the permission to exit your site and get distracted by social media. By placing your social media icons in the footer, the user spends more time on your website, giving them a higher chance of converting.
Complex Navigation
Did you know that our brains only hold seven items in our short-term memory? If your navigation is too complex, not only does it look horrible on mobile, but your customers will likely skip over something important, in an effort to get what they truly need out of your website. Several companies will make the mistake of fitting every single possible page option in the menu. This just causes confusion and ultimately leads to your customer leaving your website without any valuable information.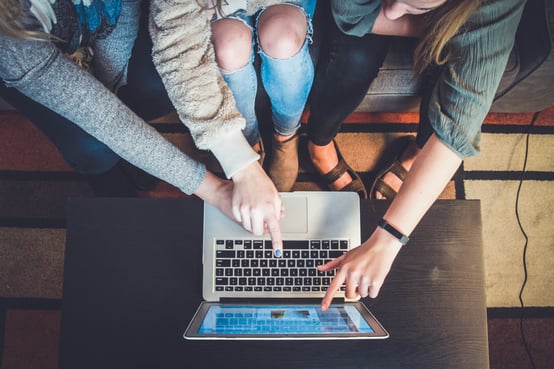 When designing your site's navigation, be aggressive in the information you decide to keep and decide to save for elsewhere. By presenting fewer options, your customers will be encouraged to go further into your website.
While the above elements are fresh in your mind during Spring, keep in mind that you should continuously be scouring your website for improvements and user friendliness. Make a note in your calendar to remind yourself once a quarter (or once a month) to check for anything that may be hindering your users' experience on your website.