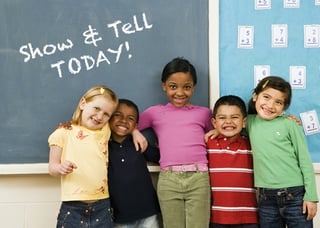 For many of us as kids, Show and Tell was a big highlight at school. We had the opportunity to share with others things that were important to us—things that we took pride in.
Guess what? Show and Tell isn't just for kids! We may be a bit older, but most of us still like to draw attention to things we're proud of. If you're a homebuilder that probably includes showing off the homes you've built at an open house.
Open houses have been popular and effective events for homebuilders for years. It's a chance for you to get up close and personal with prospects and it's a chance for them to get hands-on experience with your work. Of course in order for that to happen, you have to get those prospects to your open house. That's always been a challenge.
It used to be that you'd rent a list and send out invitations to potential homebuyers. Maybe you'd run an ad in the local paper or even have a TV or radio spot. Those efforts can still be effective, but these days most people begin their search for information about a home online.
You probably have a regular blog in which you talk about common questions potential homeowners ask. Your blog is a great place to talk about an upcoming open house.
You'll want to make sure that it doesn't come across as a sales pitch, but talking about your open house online can be an effective way to get the word out. Talk about unique features in the home. Talk about what visitors can learn by walking through the home that they just can't get any other way. Make sure you post this blog early enough that interested individuals can plan to come. And make sure you include the opportunity to register. Having the right Call to Action (CTA) is essential. Many builders have teaser images but don't actually reveal the address of the open house unless someone registers. This increases the likelihood that someone will actually come—and it gives you the opportunity to send out a reminder email a day or two before the event.
Another way to boost visibility is to have a short invite on your company's Facebook page. The more times you repeat the message, the better chance you have for people to see it.
Of course you'll want to give prospects a good reason to come. What many builders do is arrange for a vendor or supplier to be there to talk about specific topics such as countertops, or flooring, or HVAC. It provides helpful information to clients—and it makes it seem like less of a sales event (and more of a learning event).
Show and Tell isn't just for kids. It's a really powerful tool for homebuilders as well. But you have to make sure you get people in the house!