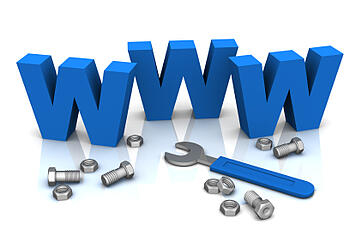 A lot of companies use outbound marketing strategies to advertise. Direct mail, emails, telemarketing, and other forms of traditional advertising are, for many companies, the tried-and-true ways to get customers' attention. Inbound marketing is a new set of strategies that is gaining popularity—and for good reason. Inbound marketing draws customers in, rather than getting the word out. Here are some ways to make inbound marketing work for your company.
Why Inbound Marketing Is Great For Homebuilders
Inbound marketing's focus is on interactivity, keeping your client base engaged and interested in what you are doing as a company. This is a great strategy for homebuilders. Clients will be able to keep tabs on your latest projects.
Inbound Marketing Tips
Step one. Change up your website. You probably have a loyal client base already, but if you want to attract new people to your building business, you need to make sure that your website is accessible, interesting and—most importantly—interactive.
Step two. Don't forget that quality web design is not the only aspect of a successfully executed website. You also need to make sure that you consider your audience. By figuring out what kind of people you're marketing to, you can successfully cater to their interests and needs. As a homebuilder, your clients could be all kinds of people—people buying a home for the first time, people hoping to renovate or install an addition, or someone else.
Step three. Use social media! When constructing an inbound marketing strategy, social media is crucial. It's the ultimate venue for interacting with your client base. With the use of social media, you can ask your clients questions and keep them posted on the latest happenings with your business. The best thing about social media marketing is its high level of visual appeal, so you can accompany your interactivity with images of your latest projects.
Step four. Keep it current. Make sure you update your social media. If you are keeping your website up to date, your social media profiles should definitely be even more frequently updated. The very nature of social media is such that people are constantly updating their Facebook pages and Twitter feeds. If you slack off, your company could fall off the radar.
Step five. Make sure you keep track of who's checking your site. It's not just about how many people "like" your new post on Facebook either (although that can be a good indicator of how you are doing). The best way to keep tabs on all your viewers is to use some kind of analytics software that will show who visited your site, when, and what the most popular content is.
Inbound marketing is a great way to keep your client base engaged and interested in what you have to offer. By drawing clients into the world of your sites and showing them images or keeping them posted on your latest building projects, you are helping yourself build a loyal following of customers and then getting the word out about your company through them.