My family has been building homes in the Pacific Northwest for four generations. Before starting Builder Funnel, I was a home builder myself. Most of the builders I know are pretty "stand-up" people. If something needs to be done, they do it themselves.
What happens when people like that have to write the content for their home building website?
Unfortunately, not all of them are great writers. But many of them feel a bit awkward about hiring someone else to write about their business. I get it. After all, who knows your business better than you do? And some of these folks feel like it's almost "cheating" to have an outsider write about things that are near and dear to your heart.
Then I think about the home building process. Homes need plumbing. I was never a plumber. If I'd tried to plumb a house it would never have passed inspection. I understand a bit about electricity, but I'm not an electrician. I never wired a single house that I built. The same applies to HVAC installation and landscaping. All of those things are important aspects of building a house—but I never did them. Why? Because there was somebody else who could do it better and faster than I could. And as the general contractor, I was still in control.
So when it comes to content for your home builder website, is it "cheating" to use a professional writer? Not at all! It might feel the same as being back in school and paying someone to write an essay, but it is not like that at all. Here are a few reasons why having help with your content is okay:
You want content to be clear and well presented. Different people have different skills. You know how to build a home. Explaining the process or addressing common concerns may not be your forte.
You want it done on time and on a regular basis. If you're like most of the homebuilders I know, you've got your hands full with all the details that go into actually building a home. Writing about it in order to generate leads gets pushed down your list of priorities. You mean to get to it, but it never seems to happen.
Your messaging needs to be consistent across platforms. Marketing your homebuilding business requires communicating with prospects across a variety of platforms (your blog, Twitter, Facebook, etc.). Each of those platforms requires a unique style.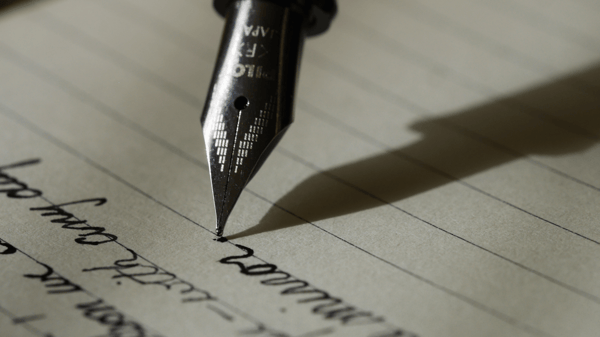 Having said all that, it's still your business and it needs to be your message. You don't want content out there that sounds like it didn't come from you. It's important that you enlist the help of someone who captures what's important to you and presents information in a way that you would do it if you had the time.
Frankly, I think that's one thing that makes Builder Funnel unique. We understand this business. We've been there. We focus on homebuilders and remodelers. And if you look at our marketing process, you'll see that we spend time with the builders and remodelers we help to make sure we understand them, their market, and how to reach their potential customers.
Not only is hiring a professional to help you with the marketing content for your website not cheating—it's smart business. You know your business. We're here to help you communicate that to your specific audience.