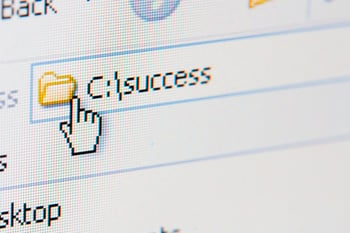 Inbound marketing is a blanket term that describes many different elements of modern online marketing, including content marketing, social media, blogging, PCC, SEO and more. While it is true that all of those things have changed the face of marketing forever, and made it more affordable and effective for even small businesses, keeping track of all those online marketing tasks can be tricky and time-consuming.
Fortunately, technology comes to the rescue once again, by offering a variety of online marketing integration options and tools to help you streamline and reduce online marketing time. Here are some great ideas!
Link Social Media Accounts
Several of the social networks allow you to link your profile with other networks, and cross post updates. You can link your business Facebook feed with Twitter and vice versa, and LinkedIn allows you to connect your account to Twitter too. Alternatively, use a service like Hootsuite to connect and manage many different social media accounts in one place.
Post by Email
Several social networks, and many website CMS platforms, have options or plugins that allow you to post new content by email. This can be great if you have to be away from the office or your computer, but you still need to stay on top of status updates or content creation.
Built-In Post Scheduling
Most of the commercial and open source CMS platforms have built in post scheduling features, so you can upload content in bulk, format it for publication, and set it to publish on specific days and times. If you install a plugin hat will automatically tweet or share your posts on social profiles, then you can save even more time on online marketing.
Integrate Forms With Opt In Lists
If you use forms to capture information on your website, you might be able to integrate the forms you use to capture information with the platform you use to create your emails. In fact, Wufoo and MailChimp, two of the most popular form and email platforms have ready-made integrations, so you can capture information on a Wufoo form, and automatically store information in your list.
Total Marketing Automation Tools
In addition to standalone marketing tools and resources that you can implement as you choose to, there are also marketing automation suites like HubSpot and Pardot that combine a variety sales, marketing and customer relationship management tools into one package. There is usually a fee involved for these types of platforms, but they can save you a lot of time, which can offset the cost.
How many and which kinds of integrations you use will depend largely on what type of results you are looking for, which platform you use, and what your budget is, but there's no doubt that with a little bit of research and forethought, you can usually shave some time off your online marketing.