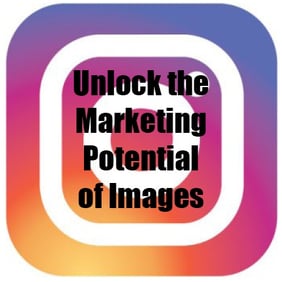 Instagram, a social media app available for both iOS and Android, allows you to apply a wide variety of effects and filters to your photos. And, it also connects you to the vast Instagram network. That's a big 'AND' because now you can share your photos, images, and short videos with other Instagram users - at last count more than 500 million users, monthly.
Filter
A filter is the Instagram term for applying modifications to your pictures or images. Sometimes these filters can be subtle, like adding a warm tone to the picture; other filters can dramatically alter the picture adding text, borders, blur effects and more. It's a great way to embrace your inner artist, and you do it all from your phone.
Popularity
Because of Instagram's built-in ability to share images on other social media platforms, such as Facebook (they recently bought Instagram, generating even more popularity for the image-friendly app), Twitter, Flickr, Tumblr. And best of all, Instagram is free.
Get Started
To get started on Instagram, begin by installing the app on your tablet, smartphone, or iPhone. The first time you open it, you'll be asked to create an account.
Username
Select a username that will help people recognize you when they find your profile. Choose a username as close to your business name as possible. And when asked for your full name during the sign-up process, include your company's full business name. Again, this will make it easier for people to find you.
Profile
You have 150 characters to use in your profile, just a little longer than a Tweet. Choose a concise statement about who you are or what you do, and don't forget to add your location and your company website URL.
Profile Photo
Your goal is to be recognized easily, so choose a profile photo that will help people identify your business. A logo instead of a photo is also a good option.
Other Social Media Accounts
Instagram gives you the option to import your Twitter and Facebook contacts. Having all of your social media accounts integrated will save time when you want to post something across several social media platforms.
Once you've chosen your username and password, it's time to get familiar with your new best friends: the buttons across the bottom of the screen:
Home
Search
Add
Like
Profile
The Home button lets you see the newest photos from people you follow on Instagram. Search, you guessed it, allows you to find particular images. The Add button is for uploading one of your images to Instagram. And the little heart button lets everyone know you Like this picture (much like Facebook). Profile is who you are.
And now you're ready to Instagram.
The best way to learn to use the Instagram app is by playing around a little with the features. Click the Add button, and take a photo of something, anything, your shoe, your coffee mug, (or select one from the gallery on your phone). You'll automatically be given filter choices. Scroll through and see the effect each one has on your picture. When you find one you like, select the 'Next' button in the upper right-hand corner. On the following screen, you can add text: a photo caption or a little backstory. Click "Share" and congratulations! You've just posted your first image on Instagram.
Now that you now how to Instagram let's look at making the most of it!
Share Photos (or Videos) Daily
When you first start using Instagram, it's fun to upload a ton of images of videos, but when it comes to making the most of Instagram opt for a 'slow and steady' approach. By sharing a quality photo or video once or twice per day, you'll attract followers who stick around. Flooding your followers with dozens of random images within a few minutes is a guaranteed way to loose fans.
Quality is Key
It's an old, but proven adage: quality effort yields quality results.
Before you get serious on Instagram, look through your photo archives or galleries to find the best photos. If you don't have attention-grabbing pictures, now is the perfect time to start snapping pics. And don't be afraid to leverage Instagrams built-in filters to make your photos shine. When it comes to Instagram, you'll be better off not posting a picture, than post a poor quality photo.
Hip To Be Square
When it comes to pictures for Instagram, square photos are king! Profile photos measure 110 pixels by 110 pixels and Instagram's standard image size is 612 pixels by 612 pixels. So if you find a full, sweeping landscape photo you want to share, remember some of the peripheral scenery will be lost when you post to Instagram.
Niche
Just like other social media platforms, finding your niche can help expand your audience and attract new followers. Because a picture really can replace a thousand words, strive to use photos and images that represent your business niche, highlight your expertise, and build authority. And once you settle on your niche, stick to it.
Straying from your niche topic will only confuse your audience and push them away. Strive for having your content on-topic 97% of the time for maximum effectiveness. And when you do post that other 3%, make certain it aligns with your brand. The last thing you want to do is offend followers.
Captions & Hashtags
Instagram uses hashtags in the same fashion as Twitter and Facebook. The general "3 hashtags per" rule applies here as well. A long list of hashtags will diminish your picture and turn away followers. Hashtags help people find your photos. And remember, they can only like and share AFTER they've found your photos. Yes, it takes a few extra moments to come up with a hashtag or caption, but it's time well spent.
Relationship Building
Social media is all about relationships. Gaining followers means gaining their trust via your content. And you can accelerate that process by interacting with other people. Find and follow people who post great content. Like and share some of their photos, and occasionally comment too. Keeping that 'slow and steady' approach is key to expanding solidly.
Commenting
Commenting is an ideal way to connect with other Instagrammers and encourage them to follow you. Commenting also puts your name (or your business name) out there, making the content easier for others to find.
Communities
When you have connections in the right communities, you'll find the right followers just naturally flow your way. Follow others in your industry. Look at who they're following, and notice what gets a response from their fans. You'll gain insight into what your audience wants to see and share on Instagram.
Have Fun
That may seem like it's out of place, but having fun is important. Social media isn't just about marketing; it's about having a little fun at the same time. And when you have a good time, it shows in your posts and your comments. No one wants to hang around someone who's gloomy, and the same goes for a downhearted Instagrammer, too. Inject a little humor or playfulness to your posts and watch your audience grow.
Instagram is a powerful tool, especially among millennials. With a whopping 95% of all Americans under of the age of 35 using it daily, Instagram is the must-have app for businesses who want to grow. Gaining access the millennial market has never been easier. Boost your brand and generate more revenue with Instagram. And considering it's free to use, you really can't get a better ROI anywhere.