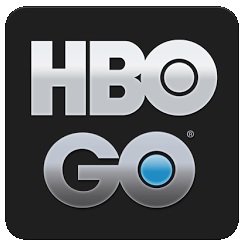 Dear HBO GO,
It's been a few months since we've talked. A lot's happened in that time. True Blood, Boardwalk Empire, and now The Newsroom have all ended their respective runs. Game of Thrones had a jaw-dropping fourth season. The cast of Season 2 of True Detective was announced. But perhaps the most important thing to happen was this: you finally agreed to introduce an online-only subscription service to access your programming.
Of course, the demand for this has been widespread for a long time, so the chances that it was our previous chat that finally convinced you to join the online content revolution are slim to none. But still, just in case you're as avid a fan of our blog as we here at TMR are of your programming, here are a few tips for how to make the most of your foray into online-only streaming.
Offer Exclusive Online Content.
Now, you're not Netflix, so there's no need to start creating entire programs just for your online viewers. In fact, doing so could alienate your viewers who still watch your programs on TV. But offering some supplemental material that's only available through your website could be a good hook to drive people to your website. You could make short films that tie into one of your popular series. You could offer a behind the scenes look at how some of your shows are made. These are the sorts of things that will appeal to your audience and drive interest in your programming. Particularly since each of your shows only runs about 10 weeks out of the year, releasing new, related content during the off season, could help keep those shows on everyone's mind.


Don't Neglect Your Old Content.
All your current programs are offered online in their entirety, which is the main appeal of your site. But one advantage of your paid subscription model is that it allows you to offer all of your old shows online in full as well, without losing money like the networks would. When you're not promoting a current show, remind your audience occasionally that old favorites like The Wire, The Sopranos, and Sex and the City can be watched from the beginning. This is another great way of staying on people's radar, even when they're not all actively anticipating the next episode of Game of Thrones.

This is one area in which you're doing pretty well. Both HBO and HBO GO have Twitter accounts to promote your programming, as well as a Facebook page. You even interact with your followers to help them with issues. Your individual series have official Twitter accounts as well, which actively promote new episodes, retweet pictures from fans, and more. So as far as advice goes… Just keep doing what you're doing. It'll only become more helpful once your streaming-only service debuts.