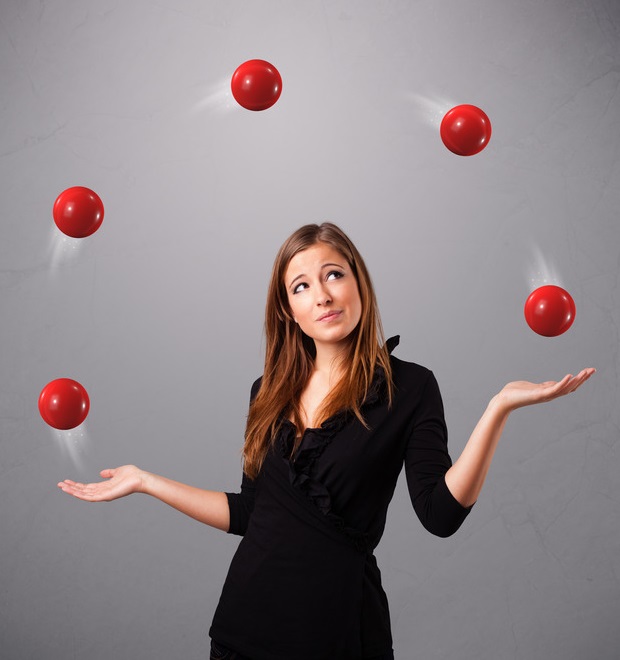 If you're a mom, a marketing exec and an office manager for a home building company all rolled into one, hats off to you. You're busy, and the ongoing competition for your time can sometimes be exhausting. Lead generation, content curation, email marketing, SEO and social media—those are a lot of balls you're juggling! It's not necessary to do everything yourself, though; here are 5 time-saving tips for lightening the load to free yourself up to attend those school graduation days and parent meetings.
Time-Saving Tip #1: Keep a Calendar
It's an old idea, but it still works. An editorial calendar is a great inbound marketing tool for content creation, and most software available is very powerful but easy to use. Basecamp, for example, enables you to set up a bunch of different projects, schedule tasks for each one and view everything on your daily calendar at a glance. So once you've drafted that editorial calendar for your blog content and email marketing, put it all in Basecamp and set yourself reminders a week before each item is due.
Time-Saving Tip #2: Automate Where Possible
Much of the tedious work can be outsourced. Hate updating your email database? It's understandable—there's nothing more boring than hunting down bounced email addresses and removing them from the list. Find yourself an email marketing service that updates your list automatically—one that you can easily add names and email addresses to as you get them, or that users can subscribe to themselves.
An automated email marketing program also handles both your lead generation and nurturing for you—once your subscription option and landing pages are set up, all you have to do is watch the leads roll in and contact them once they reach the point of being ready to buy. And the system will even tell you when that time comes.
Time-Saving Tip #3: Outsource Stuff
You can outsource almost anything—from the design and compilation of your email newsletters to the creation of content for your site. Marketing agencies typically have talented people on staff who take the whole issue off your shoulders. Look for an inbound marketing company that specializes in Internet marketing for small home building companies, which understands the area you operate in and has good ideas for reaching your target audience.
Time-Saving Tip #4: Rope In Your Colleagues
Do you ever feel like you're the only one in the company who understands what it takes to bring in business? Well, studies show that developing a marketing mindset among your colleagues can increase your sales significantly, because each member of the team becomes a brand ambassador. Instead of trying single-handedly to change the world, tap into the team reserves by teaching every staff member the company's elevator pitch, the unique benefits of your services, lead generation and how to sign up a new client.
Use the tools that are out there to make your life simpler. In the long term, the ROI will be worth it—not only in business but in increased sanity and better time management for you.