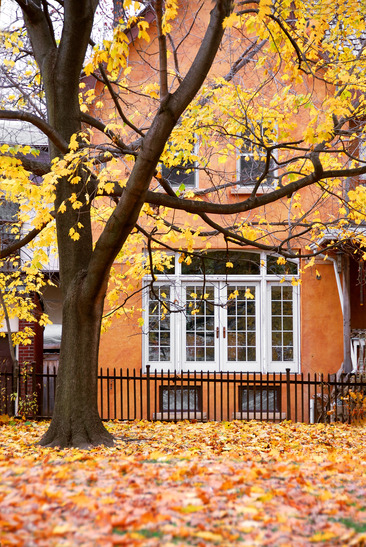 One of the big secrets of successful inbound marketing is to deliver the right message to the right customers at the right time. You know it, we know it. So why do so many companies involved in marketing home renovations make the mistake of doing the same promotions over and over? Step out of that box right now, by identifying what homebuilding and remodeling services you should be marketing now ahead of the winter season (and how to do it!)
Find Out What Your Customers Want
Knowing this is crucial for getting it right. There's no point in marketing home renovations
like outdoor decks and patios if everyone is gearing up for winter:
Take a look back at the jobs you've done in previous years during the months of Fall.
What were clients requesting estimates and proposals for, even if you didn't get the work?
Examine the latest trends in home renovations that are being touted across media such as Houzz.com and Pinterest. Chances are good that if cork flooring is in, you'll have some prospective customers who are interested in it.
Choose a Focus Area (or Two)
You can't be everything to everyone. That's a fact of life, so don't try to do so. Highlight one, two or maximum three types of renos to specialize in for the season and build a Fall homebuilder marketing campaign around those focus areas. It's best to select niches in which your homebuilding company has particular expertize (and references!) but it's even more important to choose areas that are trending among the clients. The benefits of limiting your work for the season to a couple of niches include:
Lower outlay for materials and equipment
Streamlined work operations, because of a similar focus between projects
The opportunity to employ workers with specific talents to do the job
Working this way also gives you the chance to specialize in a specific area in the future, where you can command a higher share of the market.
Build a Fall Campaign
Once you've chosen your areas for the season, you'll need to build a campaign around those specific services. It's important to zero in on exactly what you want to promote, to avoid creating confusion among prospective clients by being too vague. Sure, you do every kind of renovation there is and you never turn work down, but that doesn't mean you have to advertise that you're a generalist. Follow these marketing basics to develop a campaign for marketing home renovations that includes:
A series of blog posts, plus other downloadable content that focuses on each area. A white paper that covers the need for roof repairs ahead of the winter season, for example, will generate leads from homeowners who realize they might need some work done. Set up your landing pages for the content with a question or two to help qualify the leads you get.
Social media updates to generate interest in your focus areas. Good sources for these updates could include news sites like HGTV, the Family Handyman and This Old House, all of which regularly publish articles about current trends in home renovations.
An email marketing campaign that targets those segments of your database that have shown interest in the renovations you're focusing on. For example, if repainting indoors is one of your focus areas, send the email to all prospects that have previously asked for information or estimates for painting. Don't just send it to everybody on your list; that will just result in a high number of recipients deleting it without opening it, which can lower your website rank in Google!
Follow Through!
Doing all this is great, provided you follow through with it. Make sure you have systems in place to deal with the leads that come in from marketing home renovations. Have your workers lined up and ready to roll when the jobs start, so you don't have any unexpected delays. Get your line of credit sorted out so you can purchase the materials you need to get started. And when the jobs are done, take photos of your projects for your website and social media marketing, and ask your satisfied clients to post online reviews and write testimonials you can use next year. Happy Fall!