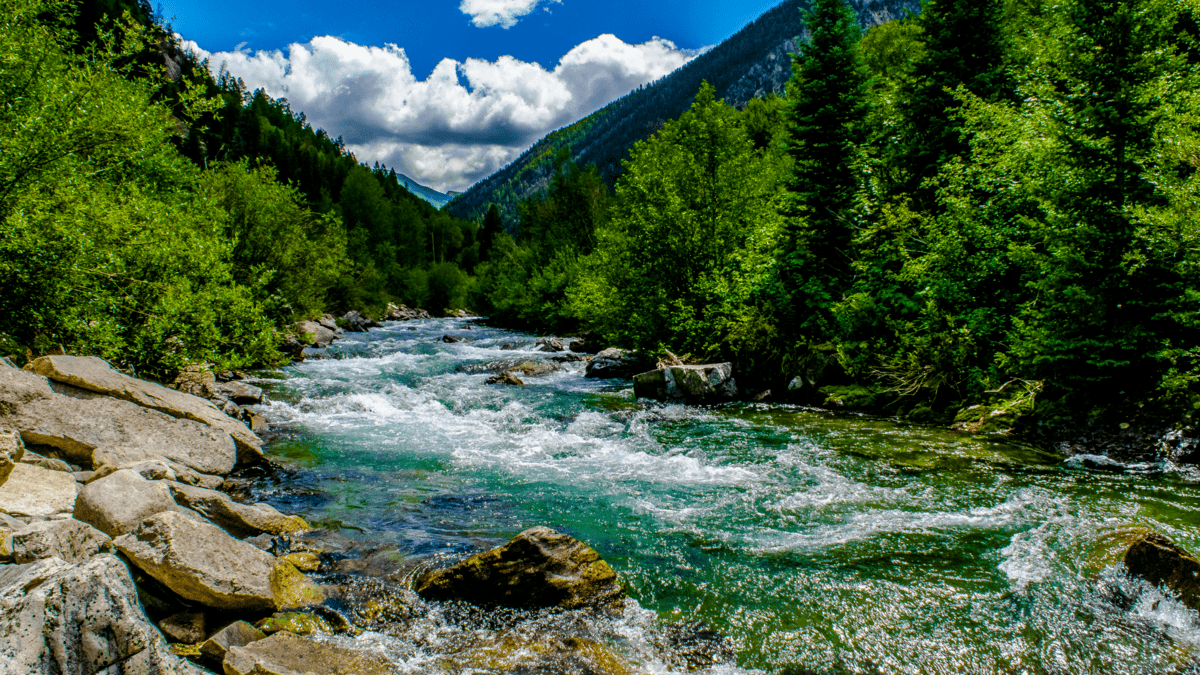 Are you searching for the perfect remodeling company in Colorado to transform your home? We're here to help! Builder Funnel is a marketing agency that works exclusively with remodelers, builders, and contractors so we know a thing or two about what to look for during your selection process! That's why we created this helpful list of pre-screened, hand-selected Colorado remodelers. How do we do this? Learn more about our recommendations and screening process here.
Without further delay, you'll find two pre-screened remodeling companies for each of the 5 largest cities in Colorado below!
Denver Remodeling Companies
To make your search for remodeling companies in Denver, Colorado easier, we found these two companies for you to consider!
If you're looking for bathroom, kitchen, or basement remodeling services in Denver, Colorado - you should check out Vista Remodeling. On their website, you can find various reviews from their past clients. You can also browse through their thorough portfolio and design ideas to see if their quality and style of work aligns with your vision. With over 20 years as a business, Vista Remodeling prioritizes their customers' wants and needs throughout the entire process. To ensure quality, Vista Remodeling also offers a 12 month contractor guarantee for all of their projects.
With awards including Best of Houzz and Best Cabinets in Denver, bkc Kitchen & Bath aims to turn their clients' visions into realities. While they specialize in kitchen and bath remodeling, they offer other areas of expertise as well such as remodeling services for basements, home offices, bedrooms, and more. To prove their quality and customer satisfaction, they have copious amounts of client testimonials on their website. To check out some of their past work, check out their portfolio to see if you think they're a good fit! You can also head to bkc Kitchen & Bath's local showroom for some inspiration for you next home remodeling project.
Colorado Springs Remodeling Companies
Here are two remodeling companies that can help with your next remodeling project in Colorado Springs:

HOMEfix hasan extensive portfolio of experience with over 1,100 remodeling projects under their belt. Based on their testimonials and their consistent wins of the "Best of the Springs" and "Best Workplaces" awards, we definitely recommend considering HOMEfix for your next remodeling project. To ensure quality, HOMEfix offers a 5 year warranty on all of their projects. Their services include remodeling for all parts of your home, roofing, handyman services, and HVAC. If you decide to choose HOMEfix for your next remodeling project, they assure that your project will stay within your budget and deadline.
With services available in bathroom remodeling, kitchen remodeling, and full-service remodeling, DreamMaker Bath & Kitchen aims to transform your house into your dream home. DreamMaker's many awards and positive testimonials suggest that their work is consistently done at a high quality. While you're in your search for a remodeler in Colorado Springs, DreamMaker Bath & Kitchen provides various educational resources on their site to help you make an informed and educated decision. These resources include a blog, classes, and tips about remodeling. Overall, they make it clear that their main goal is to enhance the lives of their clients and prospects.
Aspen Remodeling Companies
Based on our research, here are two remodeling companies to consider for your next project in Aspen, Colorado!
Aspen Constructors offers residential services in home building, remodeling and renovation, demolition, and additions as well as some commercial construction services. They have over 30 years of experience in providing high quality work down to every detail. Their great reviews and website portfolio attest to their great work and satisfied clients. If you're looking for a luxury home or remodel, you should definitely consider Aspen Constructors for the project and they will have professional and open communication throughout the entire process to ensure that you love their work.
If you are searching for remodeling services in Aspen, check out Rutgers Construction's website and you will be impressed by the stunning imagery of their work. Rutgers Construction has over 40 years of experience making dream homes come to life. They offer home building and remodeling services, taking ownership in every project and going above and beyond client expectations. They also pride themselves on the use of technology throughout projects including virtual reality for clients to get a test of their project before it is complete. Their portfolio offers various unique projects for you to browse and see their breathtaking work.
Fort Collins Remodeling Companies
Two remodeling companies that you should check out in Fort Collins, Colorado are here:
HighCraft Builders makes a great first impression on their website by offering tips and tricks in their blogs, high quality videos, and an extensive gallery to showcase their work and business. They offer services in remodeling as well as home design and building. To attest to their high quality work, they have testimonials in various areas of their website, as well as a list of their many awards including Best of Houzz, Best of NOCO for Remodeling Contractors, Qualified Remodeler Master Design Awards, and a Crystal Award for Design Excellence. With over 20 years of business, HighCraft Builders strives to deliver excellence to all of their clients which is one of many reasons why you should consider them for your next remodeling project.
Specializing in custom homes and renovations, Spanjer Homes, has over 40 years of exceptional experience. We definitely recommend checking out their reviews and galleries on their website when you're considering options for your next remodeling project. Spanjer Homes is part of the prestigious "Doors" Builder 20 club which holds many honorable awards. Additionally, Spanjer Homes has been recognized with awards such as Best of Houzz, Northern Colorado Parade of Homes awards, and Northern Colorado Builder of the Year.
Boulder Remodeling Companies
If you live in Boulder, Colorado or the surrounding area and are looking for remodeling services, here are some recommendations!
With over 25 years of business in home building and remodeling, Melton Design Build is an award winning company that we highly recommend considering for your next remodeling project. Their work has won many awards including Best of Houzz, Chrysalis Awards for Remodeling Excellence, Qualified Remodeler Master Design Awards, and GuildMaster Awards. You can browse through many of their last projects in their portfolio on their website. They also offer other resources with their blog, videos, and a tips and tools page.
Boulder Builders offers a long list of remodeling services including kitchen remodeling, bathroom remodeling, full home remodeling, exterior remodeling, and much more. For all of these projects, you can find a gallery of their projects on their website. They prioritize getting your project finished on time with high quality results. One thing that make Boulder Builders extra special is their passion to give back to the community and volunteer. In fact, the owner of the company has even been to Haiti multiple times to volunteer with rebuilding projects. You should consider Boulder Builders so they can help your build your dream.
Selecting a Colorado Remodeling Contractor
We hope you enjoyed Builder Funnel's pre-screened recommendations for Colorado remodeling contractors to consider. Remember,
our recommendations are only remodelers we recommend checking out further
. We base our recommendations off of online information accessible to the public including, but not limited to, reviews, testimonials, license numbers, imagery, portfolios, websites, and social profiles, and have not personally worked with these companies.
How can you screen companies further? You can make sure they have a valid license for the work you're looking for, and ask for and check their references. In addition, look at various testimonials and reviews, browse their project portfolio, and learn more about their company's reputation. Check out this article on how to vet contractors for more information!
We hope you enjoyed this article on Colorado Remodelers to consider for your next project! Until next time, remember to do your research, and Builder Funnel wishes you all the best in finding the perfect remodeler for your Colorado home!