In this week's episode Spencer dives into a few frequently asked questions that the Builder Funnel team gets around the topic of Inbound Marketing. Mainly, what is it? And, how does it work?
Spencer breaks down a few key elements of inbound, from creating content that drives traffic, nurturing leads and building trust, to using inbound to compound your marketing efforts over time.
Related: How to use blogging with the inbound method
Spencer is the President of Builder Funnel, a team of eight marketers built from the ground up - now boasting the title of Hubspot Platinum Partner. This week's episode isn't just relevant to the builders out there, but to anyone who's business relies on marketing. If marketing would help grow your business, then this episode is for you. Check it out, and learn some of the Builder Funnel team's tips and tricks here on Episode 28 of Builder Funnel Radio.
In this episode you'll learn: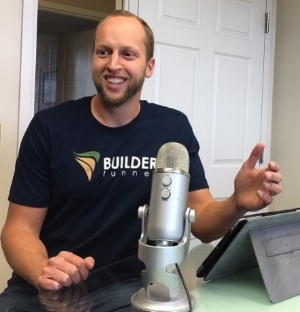 1:05 What is Inbound Marketing
3:45 Driving Traffic to Your Website with Content
5:45 Inbound w/ Social Media and Paid Ads
6:30 Lead Conversion, Getting Contact Info
8:00 How to Nurture Your Leads and Build Trust
11:00 How Long to See Results With Inbound
13:30 Your Website is A Planet
Related Resources:
IG: @builder_funnel
FB: Builder Funnel
Questions for another podcast episode? Send them to:hello@builderfunnel.com
Subscribe to Builder Funnel Radio!
Subscribe to your podcasts on iTunes, Stitcher, or Soundcloud. We'd love to hear from you!