In this week's episode, Spencer details the marketing process of Builder Funnel Academy, the agency's marketing subscription service.
Through his experience, he shares the strategy him and his team implemented to launch this marketing initiative. Learn his top tips on email marketing, qualifying leads, creating targeted Facebook ads, and more!
Learn all about it here on Builder Funnel Radio.

1:44 Introduction
3:43 Builder Funnel Academy pre-launch
7:53 Launch results
12:04 Email marketing strategy
16:26 Wins and losses
18:31 Takeaways
27:15 Conclusion
Show Sponsor: BuildBook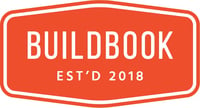 BuildBook is a 24/7 client communication platform for construction.
Social-media style messaging tools. Simple photo sharing and doc management. Task tracking for everything that matters. All in a delightfully simple app helping builders impress their clients and win better jobs.
If you're looking for an easy-to-use tool that gives you an unfair advantage versus your competition, go start a free trial of BuildBook right now.