In this week's episode, Wes and Brooks break down the tips you need to know when transitioning the ownership of your family business.
Not quite sure of the future for your family business? Wes and Brooks provide their thoughts on a road map to bring your family business to the next generation.
Learn all about it here on Builder Funnel Radio.
2:24 Introduction
3:37 Boosting national service article
11:38 Business outgrowing family members
18:34 Developing necessary skills to keep a family business going
24:00 Interest vs. skill
28:35 Transfer of ownership process
42:40 Spencer's thoughts
43:53 Transitioning to the next generation
50:54 Conclusion
Show Sponsor: BuildBook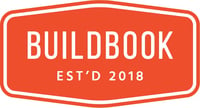 BuildBook is a 24/7 client communication platform for construction.
Social-media style messaging tools. Simple photo sharing and doc management. Task tracking for everything that matters. All in a delightfully simple app helping builders impress their clients and win better jobs.
If you're looking for an easy-to-use tool that gives you an unfair advantage versus your competition, go start a free trial of BuildBook right now.