In this episode, Bryan Kaplan of Construction Consulting gives timely tips on how to sell better virtually. In recent months, construction business have switched much of their sales to digital environments. Here is how to use a digital sales environment to your advantage.
Bryan covers how to capture an in-person feel on a digital call, the importance of using slide decks (and two computer monitors), and how to integrate your virtual and in-person sales tactics.
Learn all about it here on Builder Funnel Radio.
:40 Episode overview
3:00 Benefits of virtual selling
7:34 How to run a successful virtual meeting
12:12 Tactical video call tips
16:10 Using a slide deck
19:32 How to integrate virtual and in-person selling
27:43 The power of recording your calls (and rewatching them)
31:33 Final thoughts on recreating the in-person feel
35:26 Getting in touch with Bryan
37:11 Fast Five
40:53 Spencer's Takeaways
Show Sponsor: BuildBook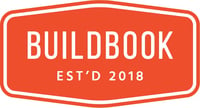 BuildBook is a 24/7 client communication platform for construction.
Social-media style messaging tools. Simple photo sharing and doc management. Task tracking for everything that matters. All in a delightfully simple app helping builders impress their clients and win better jobs.
If you're looking for an easy-to-use tool that gives you an unfair advantage versus your competition, go start a free trial of BuildBook right now.