In this episode, Wes and Brooks dive into the complex balancing act of managing finances and taking risks. Are you trying to decide whether your next big decision is too risky? Listen for ways to mitigate that decision with careful strategy and planning for your family business.
Learn all about it here on Builder Funnel Radio.
2:25 Introduction
7:47 How, why, and when to use financial leverage
15:25 Bank guidelines
18:10 Determining your risk tolerance
21:45 Pricing strategy
24:21 Risk vs. non-risk takers in the family business
28:52 How much liquidity should you have in the business?
33:28 Communication with your spouse or business partner
39:19 How much capital should you build up?
42:07 Dangers of too much liquidity
48:19 Conclusion
Show Sponsor: BuildBook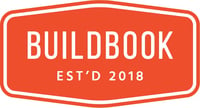 BuildBook is a 24/7 client communication platform for construction.
Social-media style messaging tools. Simple photo sharing and doc management. Task tracking for everything that matters. All in a delightfully simple app helping builders impress their clients and win better jobs.
If you're looking for an easy-to-use tool that gives you an unfair advantage versus your competition, go start a free trial of BuildBook right now.