In this bonus episode, Dana Severson, head of marketing at BuildBook, discusses the challenges small to medium-sized building and remodeling companies may face with online marketplaces, specifically with Home Advisor and Houzz. He discusses the pros and cons of each service, helpful information, and free marketing resources for construction companies.
Hear all about it on Builder Funnel Radio.
2:00 Intro
3:50 Online Marketplaces
4:58 Uncovering the Truth
23:40 Pay-Per-Click
27:14 Takeaways
33:53 Fast Five
Show Sponsor: BuildBook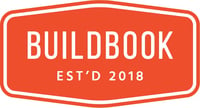 BuildBook is a 24/7 client communication platform for construction.
Social-media style messaging tools. Simple photo sharing and doc management. Task tracking for everything that matters. All in a delightfully simple app helping builders impress their clients and win better jobs.
If you're looking for an easy-to-use tool that gives you an unfair advantage versus your competition, go start a free trial of BuildBook right now.